Advanced Driving
Experience level
Popularity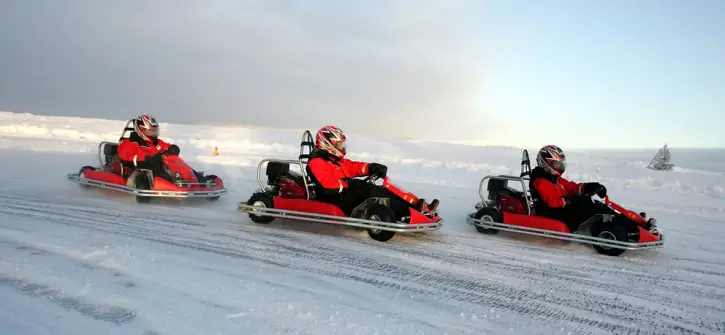 Rev it up in a go kart, a Russian rally car and an all-terrain buggy.
Get your blood pumping with the competitive thrills of the race track on Krasnoyarsk's awesome Red Ring go karting circuit, or pit engines and skills against the gruelling terrain of the Siberian wilds on an off-road adventure. Siberia's rugged landscapes offer perfect conditions for testing all types of off road vehicles, from Lada Russian rally cars to the wacky all-terrain buggy known as the "boogster".  Your off-road drive day will include comprehensive familiarisation and safety lessons by a seven time Russian race champion, and the chance to practice advanced driving skills and rally manoeuvres. You'll get the chance to test these vehicles on a variety of surfaces, from the race track to rally trails to frozen lakes and rivers in the winter.
Which time of the year should I go?

What sort of license do I need to participate?

Do I need advanced driving or off road experience?
TOURS WHICH INCLUDE
THIS EXPERIENCE
My Custom Tour
Add experiences here to create your own customised tour.