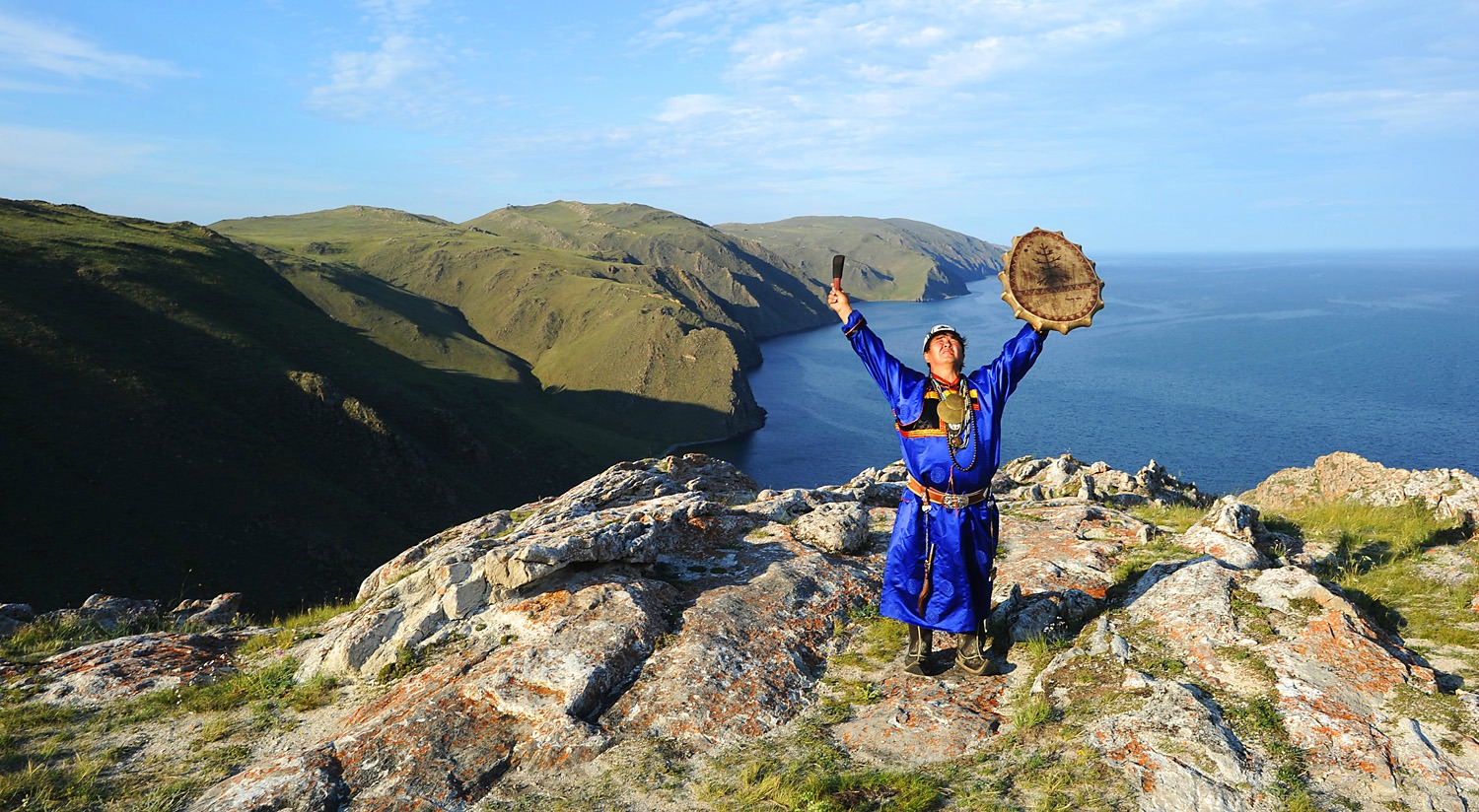 One of the world's oldest geographical features formed 25 to 30 million years ago, magnificent Lake Baikal is the highlight of Eastern Siberia, Russia. Ancient and mysterious, Baikal holds deep spiritual and historical significance for the four indigenous cultures that inhabit its shores. On this 9 day Lake Baikal tour, you'll get acquainted with these long-surviving cultures as we visit the region's most famous and picturesque places, both overland and across this majestic "inland sea".
LAKE BAIKAL TOUR – TRIP HIGHLIGHTS
Cruise to Olkhon Island, the largest of Lake Baikal's islands and the "capital" of shamanistic culture. On a day tour of Olkhon's natural wonders, discover untouched Siberian forests, soaring capes and cliffs, pristine sandy beaches and jaw-dropping sunsets
Visit Ust-Orda village to experience the ancient customs of the Buryat people first hand. Feast on Buryati noodle soup and dumplings, hear extraordinary throat singers and participate in traditional games and dances
After the winter-time freeze, Baikal becomes a balmy summer boating paradise – a vast expanse of calm water with shimmering azure bays and a shoreline hugged by dramatic mountains, pristine forests and quaint ethnic villages. This relaxing three-day Lake Baikal cruise will take you to some of the most picturesque beauty spots in and around Lake Baikal, travelling on board the modern cruise ship Sibiryak with just 11 other guests. In three days, you'll be able to take in a truly memorable taste of Siberia's unique culture and nature – including a scenic journey on the magnificent Circum-Baikal Railroad and a walking tour of the Baikal National Park.
Lake Baikal Cruise Highlights
Discover one of the most extraordinary man-made attractions in Baikal, the Circum-Baikal Railway. Cruise to one of the most picturesque stretches of the train line, set between the coast and the dramatic slopes of the Primorsky Range. Later, we'll disembark for a walking tour of the railway's abandoned tunnels and galleries
Steam into Peschanaya Bay as the sun rises, a secluded cove renowned for its long, white sand beach, clear shallow water and majestic, panoramic mountain backdrop. Hike the scenic two-hour mountain track between Peschanaya and Sennaya Bay within the protected Baikal National Park
Olkhon Island is the largest island in Lake Baikal, housing forests, mountains, Buryat settlements and sacred shamanic sites. Pass through the narrow Maloe More, the 70km strait that separates Olkhon from the mainland