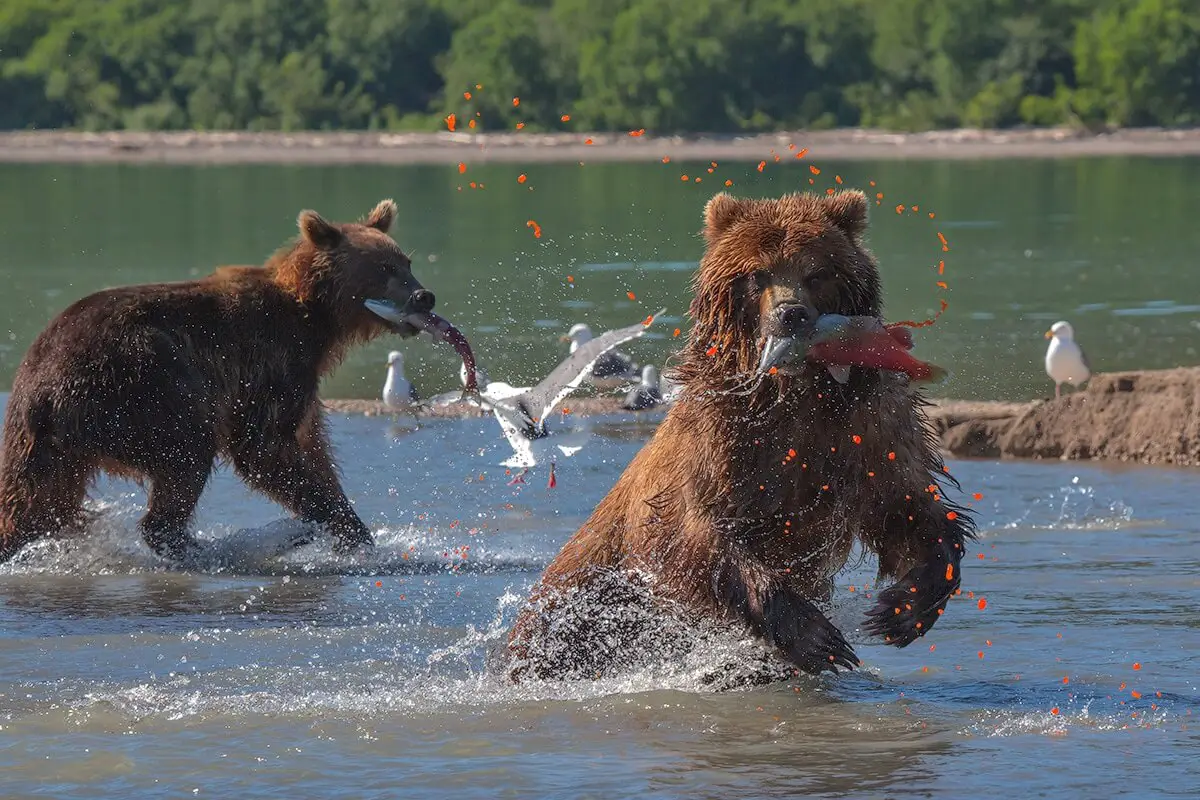 On this 2-week Kamchatka photography tour designed especially for landscape, nature and wildlife photography enthusiasts. Stay on the shores of the iconic Kurilskoye Lake and take part in some of the best brown bear photo opportunities as the bears gorge themselves during the annual salmon run. Hike to the summits of some of Kamchatka's active volcanoes for thrilling shots of steaming vents, acid lakes, and smoking craters. Your aim is to return to "Earth" with images of alien landscapes and wild nature worthy of the pages of National Geographic. Our Kamchatka photography tour suits all the professional and amateur photographers, as well as active and adventurous travellers. No prior mountain climbing experience is required, but a decent level of fitness is strongly recommended.
Kamchatka Photography Expedition HIghlights:
Brace yourself for a bone-rattling journey on a Russian 6WD all-terrain vehicle on a road tracing the western coast of Kamchatka (complete with river crossing) to isolated Pauzhetka village. Pauzhhetka is a tiny settlement between the Sea of Okhost and Kuril Lake, surrounded on all sides by towering volcanoes
Fly to Kurilskoye Lake via helicopter for a two day shooting and photo workshopping season among the brown bears who gather at the lake in large numbers during the salmon season To get the best chance of heart-stopping close encounters and amazing photos ops, we'll watch the bears on land and on boat, staying overnight in log cabins close to the lake shore
Russkaya Bay Cruise: Set sail from the capital of Petropavlovsk-Kamchatsky and explore the wildlife-rich waters of Russkaya Bay and the Starichkov Island seabird capital. Try your hand shooting marine mammals including whales and seals and enjoy a lunch of freshly caught seafood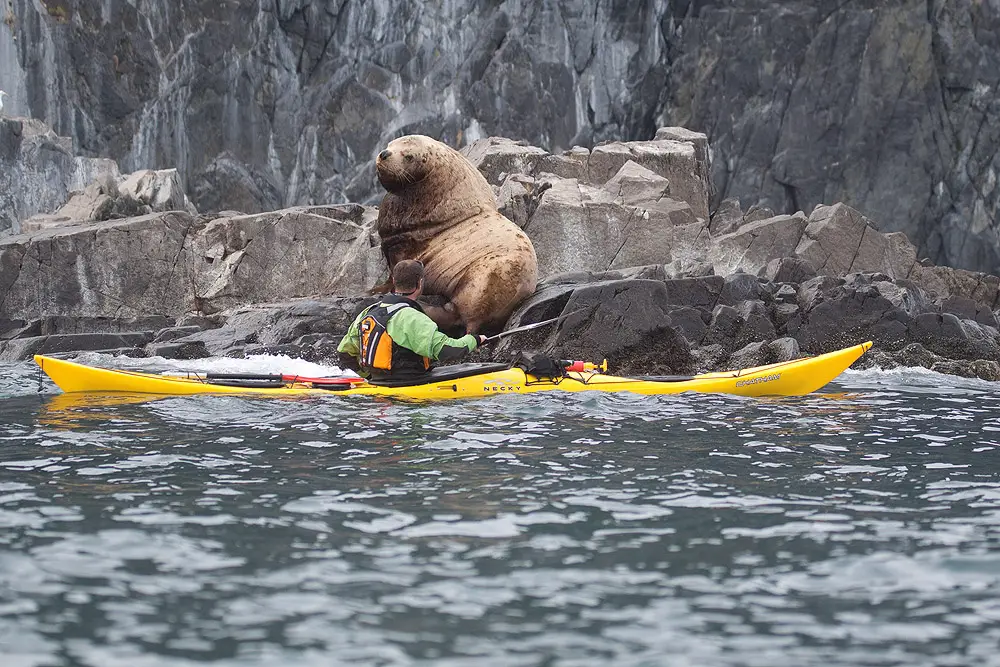 This epic Kamchatka kayaking tour covering roughly 110km of rarely visited Pacific Coast will take you to parts of this dramatic region only accessible by small sea craft. Tracing the peninsula's shoreline south from the calm waters of Avacha Bay, you'll paddle beneath the shadows of snowy volcanoes and explore mysterious sea caves. Visit the incredible Starichkov Island Nature Reserve – one of the Pacific's largest seabird colonies, and impressive Russkaya Bay for world-class marine mammal encounters. Discover a side of the Kamchatkan wilderness only a few have ever experienced on an unforgettable Russian sea kayaking adventure.
Kamchatka Kayaking Tour Highlights
Be immersed in the scenic splendour of Avacha Bay, a tranquil harbour surrounded by soaring cliffs and coastal forests. Dramatic rock formations rise from the water, including the 'Three Brothers', said to be the guardians of Petropavlovsk-Kamchatsky
The vast colonies of seabirds that nest on Starichkov Island Nature Reserve are a breathtaking sight. You'll see thousands of cormorants, gulls, guillemots and puffins, while in the morning, dozens of largo seals can be found sunbaking on the rocks