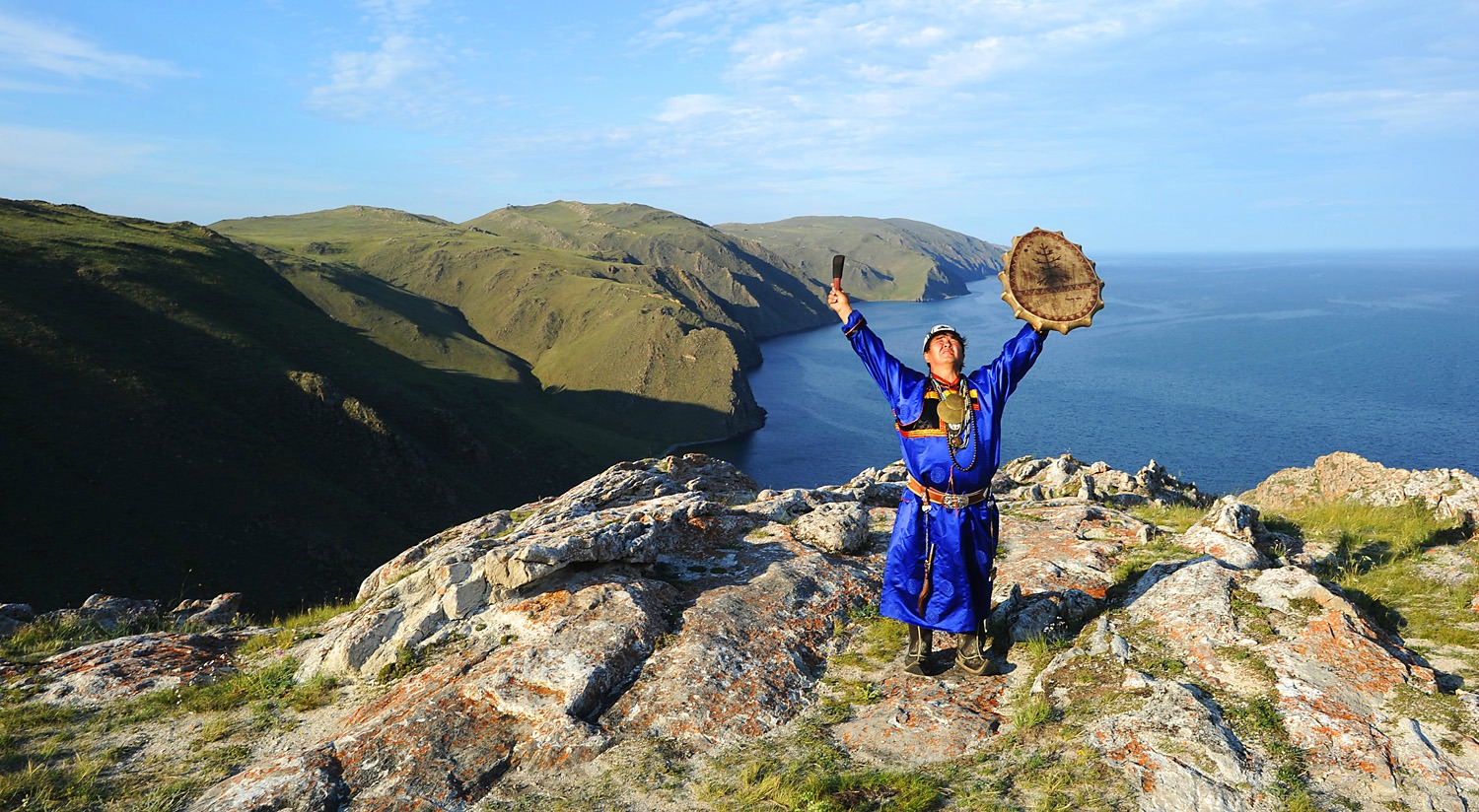 One of the world's oldest geographical features formed 25 to 30 million years ago, magnificent Lake Baikal is the highlight of Eastern Siberia, Russia. Ancient and mysterious, Baikal holds deep spiritual and historical significance for the four indigenous cultures that inhabit its shores. On this 9 day Lake Baikal tour, you'll get acquainted with these long-surviving cultures as we visit the region's most famous and picturesque places, both overland and across this majestic "inland sea".
LAKE BAIKAL TOUR – TRIP HIGHLIGHTS
Cruise to Olkhon Island, the largest of Lake Baikal's islands and the "capital" of shamanistic culture. On a day tour of Olkhon's natural wonders, discover untouched Siberian forests, soaring capes and cliffs, pristine sandy beaches and jaw-dropping sunsets
Visit Ust-Orda village to experience the ancient customs of the Buryat people first hand. Feast on Buryati noodle soup and dumplings, hear extraordinary throat singers and participate in traditional games and dances
Explore the Treasures of St Petersburg. Before Moscow became the seat of Russian power, St Petersburg was the capital of the Russian Empire for 200 years. Inspired by London, Vienna and Paris, Peter the Great transformed a tract of swampland on the Lena River delta into what would become renowned as one of the world's most beautiful cities. This in-depth seven-day tour of St Petersburg will ensure you have plenty of time to relish all the most unmissable highlights of St Petersburg and its surroundings. St Petersburg, is, after all, one of the most visually compelling destinations in Russia, and its ornamental splendour was designed to be savoured.
Treasures Of St Petersburg – Trip Highlights 
St Petersburg Walking Tour: Admire spectacular urban architecture, old-world grandeur and a buzzing vibe on a guided walking tour of St Petersburg, including a stroll along the lively main drag, Nevsky Prospekt
Take a hydrofoil boat trip to the World Heritage listed Peterhof Palace and Park, known as the 'Russian Versailles'