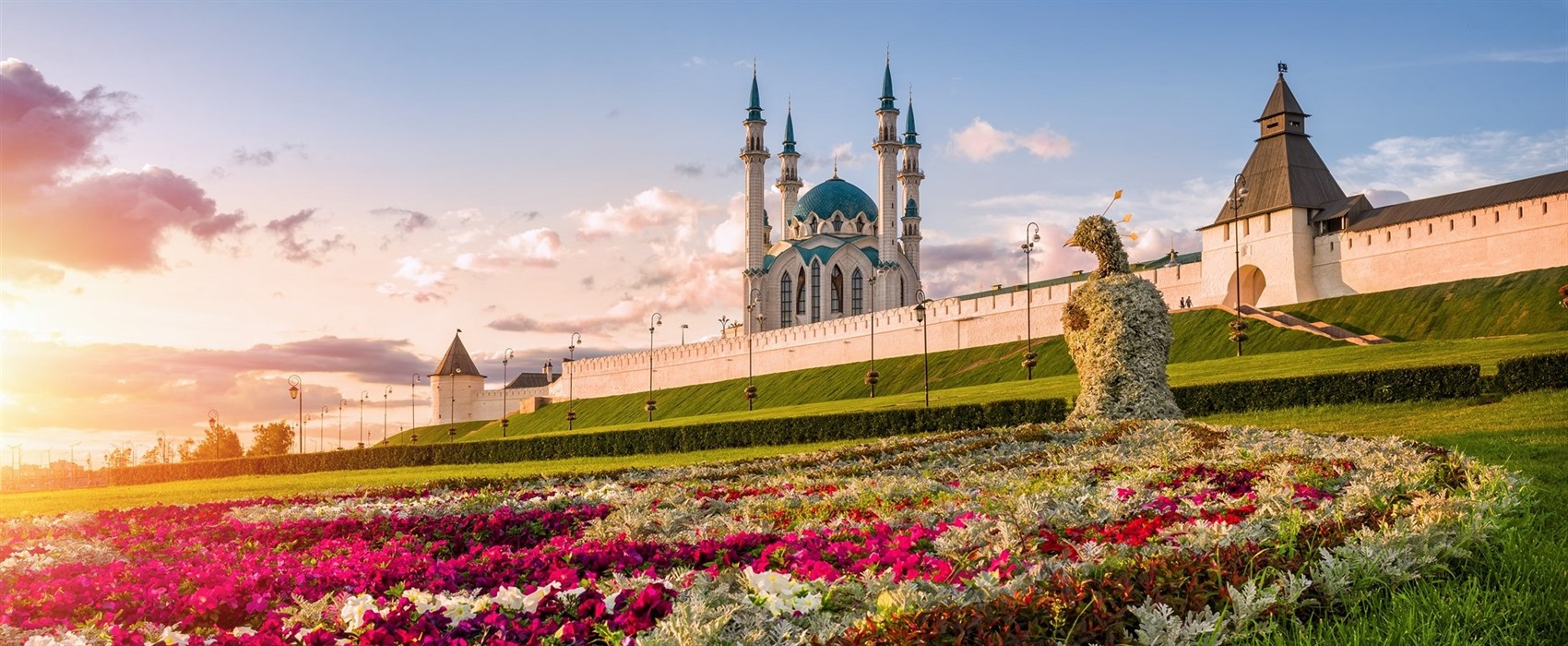 The world's greatest railway journey, the Trans-Siberian Railway runs like a steel ribbon across Russia, connecting  Moscow to the East over the Urals, the forested mountain range separating Europe from Asia. Skirting alongside the shore of the world's largest freshwater lake, the rail line then crosses the Mongolian border into a land of baking deserts, majestic steppe country and vast grasslands where columns of smoke still rise from the nomad camps of the last of the Mongol horsemen.
To travel along this route is by far the best way to experience the vastness and grandeur of Russia's rarely visited interior. This private 15 day Trans-Siberian Railway tour spans the entire 9,288km length of the world's longest rail line, with a total of 12 days aboard the luxurious Golden Eagle, beginning in Moscow and ending in the Russian port city of Vladivostok, close to the Chinese and North Korean borders.
TRANS-SIBERIAN RAILWAY TOUR HIGHLIGHTS:
Moscow City Tour: Immerse yourself in the atmosphere of one of the world's biggest metropolises on a guided exploration of Moscow, taking in the Red Square, the Kremlin, St Basil's Cathedral, Lenin's Tomb and the world-famous Moscow Metro tour
Kazan is the epicentre of ethnic Tartar culture. Discover the city's mediaeval Islamic influence, tour the grounds of the picture-perfect Kazan Kremlin and enjoy a private concert of the music of Feodor Chaliapin, Kazan's most famous opera singer
Experience a train journey unlike any other. An adventure on rails to the top of the world, the lands above the Arctic Circle where the mythical Aurora Borealis performs her breathtaking celestial dance in the velvet black Polar night sky. This compelling 12-day Northern Lights Train Tour showcases the unique contrast between two of Russia's most majestic cities and the isolated yet charming communities deep within the Russian and Norwegian Arctic Circle. Commencing in St. Petersburg, we visit some of the city's most prominent historical and cultural sites, before embarking on this remarkable Arctic railway adventure in search of the elusive Aurora Borealis.
Arctic Rail Explorer Tour Highlights:
Admire the architectural splendour of one of Europe's most beautiful cities on a guided two-day tour of St Petersburg that includes St Isaac's Cathedral and the Hermitage, as well as a trip to Pushkin to visit the extravagant Catherine Palace
In the extreme north of Norway, above the Arctic Circle lies Kirkenes, a tiny frontier town near the Russian border. Ride a snowmobile across the frozen fjords outside town and try your hand at fishing for the Arctic's most prized seafood, the king crab