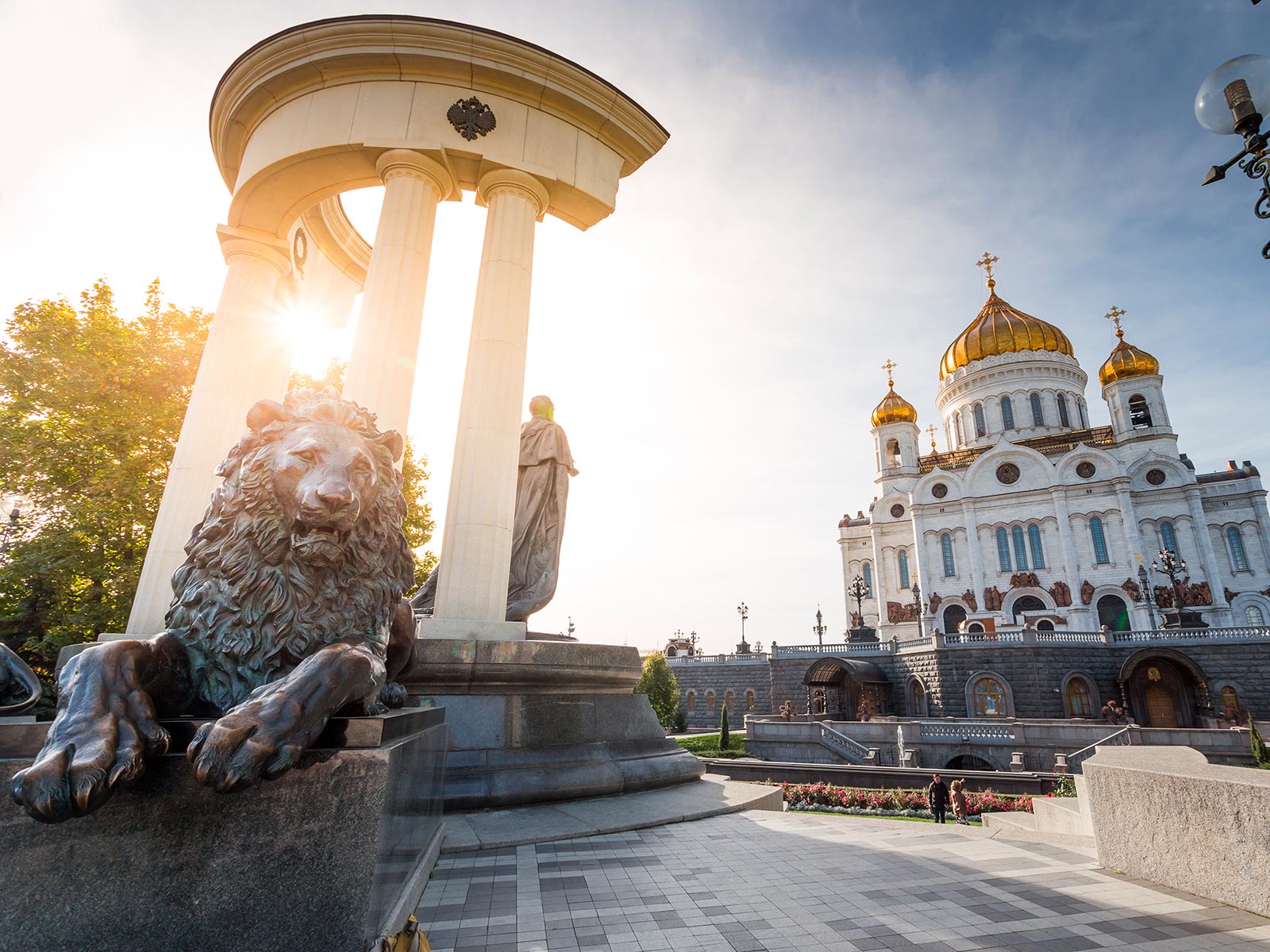 On this unique 7 day Moscow to St Petersburg tour, you'll immerse yourself in the art, history and culture of Russia and explore the contrasting styles of her old and new capitals – the majestic cities of Moscow and St Petersburg. Your tour begins in Moscow, the mega-metropolis whose blend of Imperial decadence, Soviet austerity and vibrant contemporary energy is sure to entertain and enthral.
Moscow to St Petersburg Tour Highlights
Panoramic Tour of Moscow: See Moscow beyond the postcard images on a private excursion by car through the city streets including a drive along the banks of the Moskva River. Visit the famous Bolshoi Theatre, pass by Gorky Park and the Novodevichy Convent and admire the city from on high at the Sparrow Hill observation platform.
Moscow Guided Walking Tour: Immerse yourself in the atmosphere of one of the world's biggest metropolises and discover local haunts on foot, including the Red Square, the Kremlin and the multi-coloured domes of St Basil's Cathedral.
St Petersburg Walking Tour: Admire the spectacular urban architecture, old-world grandeur and buzzing vibe on a guided walking tour of St Petersburg, including a stroll along its lively high street, Nevsky Prospekt
Travellers who visit Moscow for the first time often find the city tantalising overwhelming. After all, this 860-year-old metropolis is the largest in Europe, and undoubtedly one of the most exciting. Moscow's sheer size and huge population can cause a state of sensory overload, while its sprawling history, complex political roots and dynamic cultural life are a lot for the casual visitor to take in. In five days, our Classic Moscow tour will allow you to gain an unprecedented insight into the nature of this great city and its people. Discover Moscow's most monumental landmarks and delve into the stories of power and intrigue behind its incredible architecture and historic sites.
MOSCOW TOUR HIGHLIGHTS
See Moscow beyond the postcard images on a private drive-by tour of the city including a panoramic trip beside the banks of the Moskva River. Visit the famous Bolshoi Theatre, pass by Gorky Park and the Novodevichy Convent and admire the city from on high at the Sparrow Hill observation platform.
Tour the grounds of the immense Kremlin complex and feast your eyes on the priceless treasures of the Armoury Museum
Guided Walking Moscow Tour: Immerse yourself in the atmosphere of one of the world's biggest metropolises and discover local haunts on foot, including the Red Square, the Kremlin and the multi-coloured domes of St Basil's Cathedral