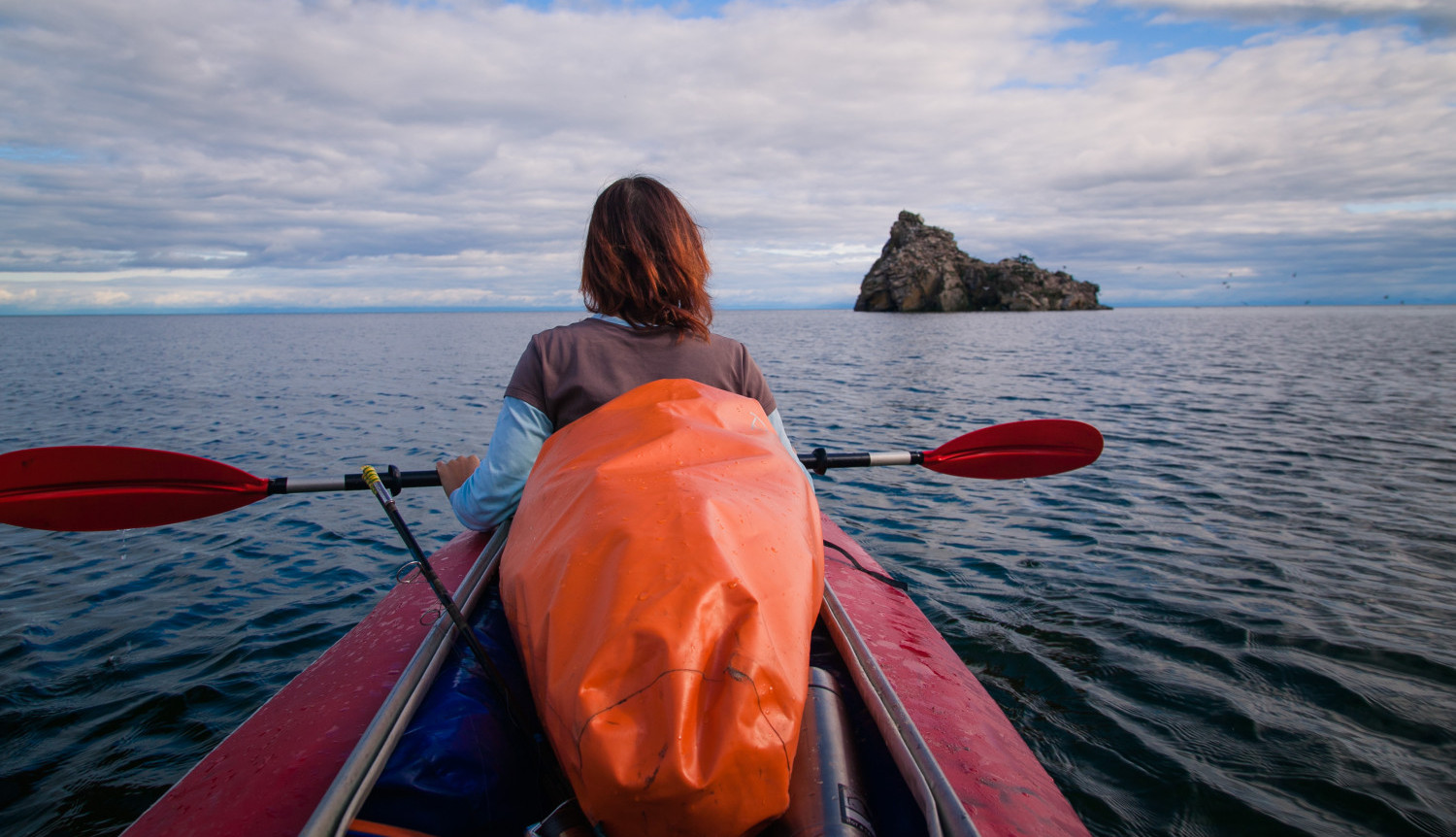 Be swept away by the relaxed and tranquil atmosphere of Lake Baikal. Kayaking Lake Baikal tour takes you across crystal clear waters by day and sleeping on its shores by night. Experience its diverse range of flora and fauna as you paddle your way through breathtaking coves and picturesque bays. Discover pristine golden beaches, 'walking trees' and if you're lucky, get up close and personal with the beloved Baikal seals. From Buguldeika village to Peschanaya, this Lake Baikal Kayaking tour invites guests to feel the energy of the world's oldest lake as they navigate on its transparent water and camp on its secluded, sandy shores.
Trip Highlights:
Sennaya Bay is a ruggedly picturesque bay within Baikal National Park and our first camping destination on this trip. Above the bay, a mountain path winds along the spurs of the Primorskiy Mountain Ridge
Peschanaya Bay is considered to be the most beautiful of all Baikal's bays, with its soft white sand beach, emerald water and 'walking trees', featuring stilt-like roots tall enough for people to pass underneath
After spending a full morning exploring Peschanaya, we'll enjoy a scenic paddle down to Srednie Bay, a secluded cove set against a backdrop of dense forest. On this leg there's a fair chance of spotting freshwater nerpa seals peering at you from the surface of the clear waters of Baikal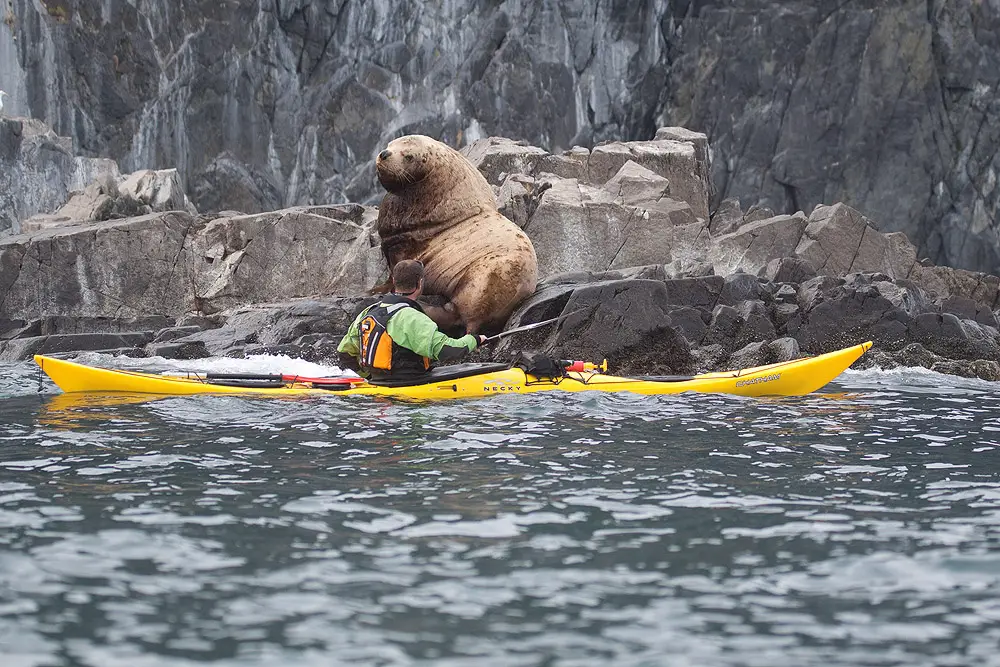 This epic Kamchatka kayaking tour covering roughly 110km of rarely visited Pacific Coast will take you to parts of this dramatic region only accessible by small sea craft. Tracing the peninsula's shoreline south from the calm waters of Avacha Bay, you'll paddle beneath the shadows of snowy volcanoes and explore mysterious sea caves. Visit the incredible Starichkov Island Nature Reserve – one of the Pacific's largest seabird colonies, and impressive Russkaya Bay for world-class marine mammal encounters. Discover a side of the Kamchatkan wilderness only a few have ever experienced on an unforgettable Russian sea kayaking adventure.
Kamchatka Kayaking Tour Highlights
Be immersed in the scenic splendour of Avacha Bay, a tranquil harbour surrounded by soaring cliffs and coastal forests. Dramatic rock formations rise from the water, including the 'Three Brothers', said to be the guardians of Petropavlovsk-Kamchatsky
The vast colonies of seabirds that nest on Starichkov Island Nature Reserve are a breathtaking sight. You'll see thousands of cormorants, gulls, guillemots and puffins, while in the morning, dozens of largo seals can be found sunbaking on the rocks