The Trans-Siberian Odyssey is a journey of discovery. Russia is a mysterious country and many have tried to understand it but even Lev Tolstoy and Fyodor Dostoyevsky wrote about the Russian restless soul, torn between Oriental traditions and Western civilization. To understand Russia, one should get on a train and cross it from West to East.
The Trans-Siberian Railway is a perfect adventure — Being one of the most famous railways in the world — the path to the heart of Russia. Thousands of kilometres from the shores of the Baltic Sea to the Pacific Ocean, you will hear the beating of the iron heart, what it is silent about, what it is inspired by. Just trust in the road and the country will reveal its unexpected sides. You will see Russia in all its historical greatness, in the mixture of cultures and fortunes, in the architectural splendour and extravagance, diverse and united, unifying different people and religions.
TRANS-SIBERIAN ODYSSEY TOUR HIGHLIGHTS:
Spend a couple of days in Moscow  – one of the most vibrant and beautiful cities in Europe.
Kazan: Our first stop will be the city on the Volga River known as the "third capital" of Russia. On a tour of Kazan, you'll discover its intriguing Islamic influence and enjoy a Tartar folk performance with tastings of the local cuisine
Yekaterinburg is a modern city steeped in history and mythology. Our guided excursion will include the Church upon the Blood, dedicated to the last days of the Romanovs, and the monastery and temples considered to be the pearls of Russian religious architecture
Set foot on the shores of Lake Baikal, the world's oldest and deepest lake, with a visit to Listvyanka village. Take in panoramic views of the lake, taste fresh lake-caught fish and enjoy the village's cozy, holiday ambience.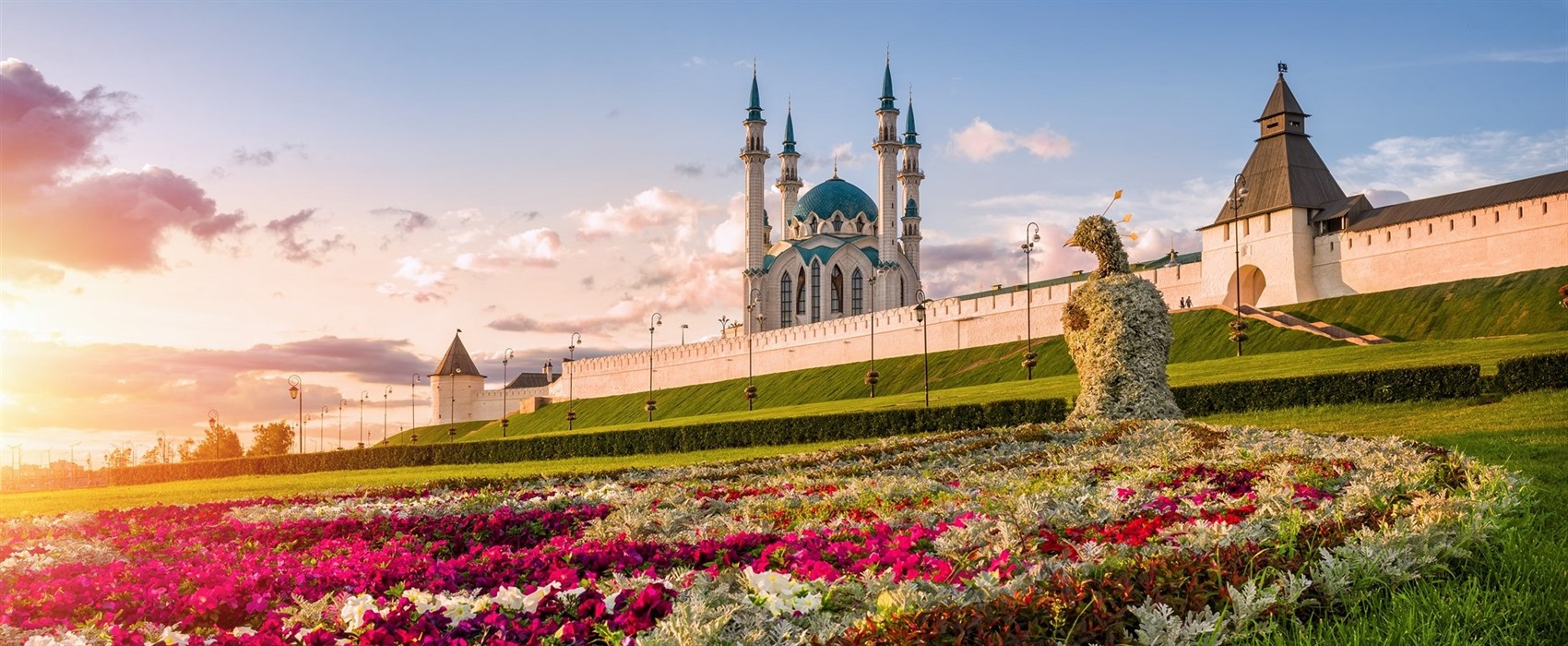 The world's greatest railway journey, the Trans-Siberian Railway runs like a steel ribbon across Russia, connecting  Moscow to the East over the Urals, the forested mountain range separating Europe from Asia. Skirting alongside the shore of the world's largest freshwater lake, the rail line then crosses the Mongolian border into a land of baking deserts, majestic steppe country and vast grasslands where columns of smoke still rise from the nomad camps of the last of the Mongol horsemen.
To travel along this route is by far the best way to experience the vastness and grandeur of Russia's rarely visited interior. This private 15 day Trans-Siberian Railway tour spans the entire 9,288km length of the world's longest rail line, with a total of 12 days aboard the luxurious Golden Eagle, beginning in Moscow and ending in the Russian port city of Vladivostok, close to the Chinese and North Korean borders.
TRANS-SIBERIAN RAILWAY TOUR HIGHLIGHTS:
Moscow City Tour: Immerse yourself in the atmosphere of one of the world's biggest metropolises on a guided exploration of Moscow, taking in the Red Square, the Kremlin, St Basil's Cathedral, Lenin's Tomb and the world-famous Moscow Metro tour
Kazan is the epicentre of ethnic Tartar culture. Discover the city's mediaeval Islamic influence, tour the grounds of the picture-perfect Kazan Kremlin and enjoy a private concert of the music of Feodor Chaliapin, Kazan's most famous opera singer