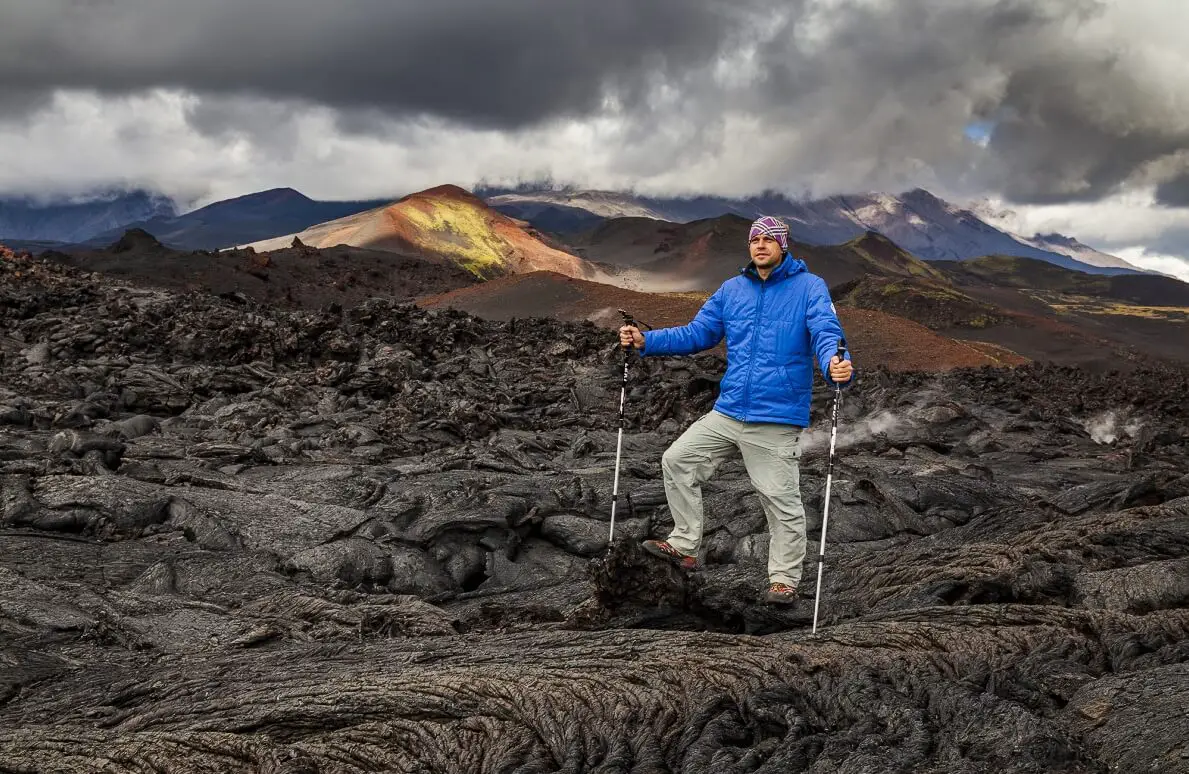 Discover everything that makes Kamchatka paradise for nature lovers and intrepid adventures whose dream is to wander far from the well-trodden path. Our comprehensive Kamchatka adventure tour takes place over 18 of the most memorable days you'll ever experience. With almost three weeks to explore the peninsula, this uncommon journey allows you to traverse vast distances to remote lands and explore all the most breathtaking highlights of Russia's mythical Far East. Staying in a mix of hotels, wooden cabins, and spectacular campgrounds and travelling by helicopter and 4WD, we visit as many unique habitats as possible. Feast your eyes and cameras with the volcanic ranges and lava fields of the Pacific Ring of Fire, untouched swathes of old growth forest, mountain hot springs, majestic coastline and the wind-swept tundra where Kamchatka's last nomads make their summer camps alongside their reindeer herds.
Kamchatka Adventure in a Lost World Highlights:
Fly to Kurilskoye Lake

via helicopter. During salmon season, Kuril Lake is one of the few places you can observe brown bears in their natural habitat at close proximity. To get the best chance of heart-stopping close encounters and amazing photos ops, we'll watch the bears feeding along the shore from a motorboat, as well as on-land from a viewing platform overlooking prime fishing territory

Travel cross-country on remote roads to Central Kamchatka, home of the Even and Koryak tribes, the "people of the reindeer", who set up their summer camps near the village of Esso. You'll be granted the extraordinary privilege of experiencing traditional nomad life, spending a night camped out with the herders in their tents
Embark on a full day trek to the summit of Mutnovsky, a hike containing some of the of the scenically beautiful landscapes in Kamchatka. Feel as if you're witnessing the earth's creation as you gaze down from the rim of the crater upon glaciers and mineral lakes and the torches of sulphur spewing fumaroles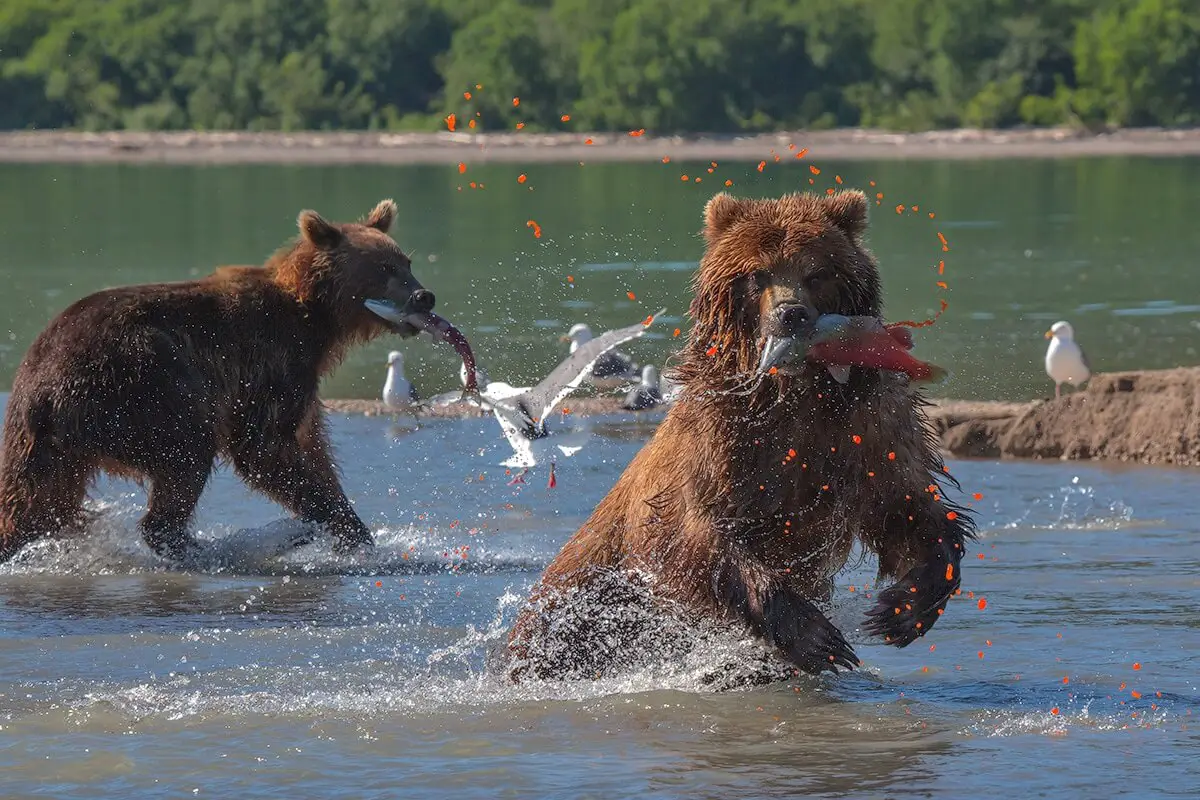 On this 2-week Kamchatka photography tour designed especially for landscape, nature and wildlife photography enthusiasts. Stay on the shores of the iconic Kurilskoye Lake and take part in some of the best brown bear photo opportunities as the bears gorge themselves during the annual salmon run. Hike to the summits of some of Kamchatka's active volcanoes for thrilling shots of steaming vents, acid lakes, and smoking craters. Your aim is to return to "Earth" with images of alien landscapes and wild nature worthy of the pages of National Geographic. Our Kamchatka photography tour suits all the professional and amateur photographers, as well as active and adventurous travellers. No prior mountain climbing experience is required, but a decent level of fitness is strongly recommended.
Kamchatka Photography Expedition HIghlights:
Brace yourself for a bone-rattling journey on a Russian 6WD all-terrain vehicle on a road tracing the western coast of Kamchatka (complete with river crossing) to isolated Pauzhetka village. Pauzhhetka is a tiny settlement between the Sea of Okhost and Kuril Lake, surrounded on all sides by towering volcanoes
Fly to Kurilskoye Lake via helicopter for a two day shooting and photo workshopping season among the brown bears who gather at the lake in large numbers during the salmon season To get the best chance of heart-stopping close encounters and amazing photos ops, we'll watch the bears on land and on boat, staying overnight in log cabins close to the lake shore
Russkaya Bay Cruise: Set sail from the capital of Petropavlovsk-Kamchatsky and explore the wildlife-rich waters of Russkaya Bay and the Starichkov Island seabird capital. Try your hand shooting marine mammals including whales and seals and enjoy a lunch of freshly caught seafood