After the winter-time freeze, Baikal becomes a balmy summer boating paradise – a vast expanse of calm water with shimmering azure bays and a shoreline hugged by dramatic mountains, pristine forests and quaint ethnic villages. This relaxing three-day Lake Baikal cruise will take you to some of the most picturesque beauty spots in and around Lake Baikal, travelling on board the modern cruise ship Sibiryak with just 11 other guests. In three days, you'll be able to take in a truly memorable taste of Siberia's unique culture and nature – including a scenic journey on the magnificent Circum-Baikal Railroad and a walking tour of the Baikal National Park.
Lake Baikal Cruise Highlights
Discover one of the most extraordinary man-made attractions in Baikal, the Circum-Baikal Railway. Cruise to one of the most picturesque stretches of the train line, set between the coast and the dramatic slopes of the Primorsky Range. Later, we'll disembark for a walking tour of the railway's abandoned tunnels and galleries
Steam into Peschanaya Bay as the sun rises, a secluded cove renowned for its long, white sand beach, clear shallow water and majestic, panoramic mountain backdrop. Hike the scenic two-hour mountain track between Peschanaya and Sennaya Bay within the protected Baikal National Park
Olkhon Island is the largest island in Lake Baikal, housing forests, mountains, Buryat settlements and sacred shamanic sites. Pass through the narrow Maloe More, the 70km strait that separates Olkhon from the mainland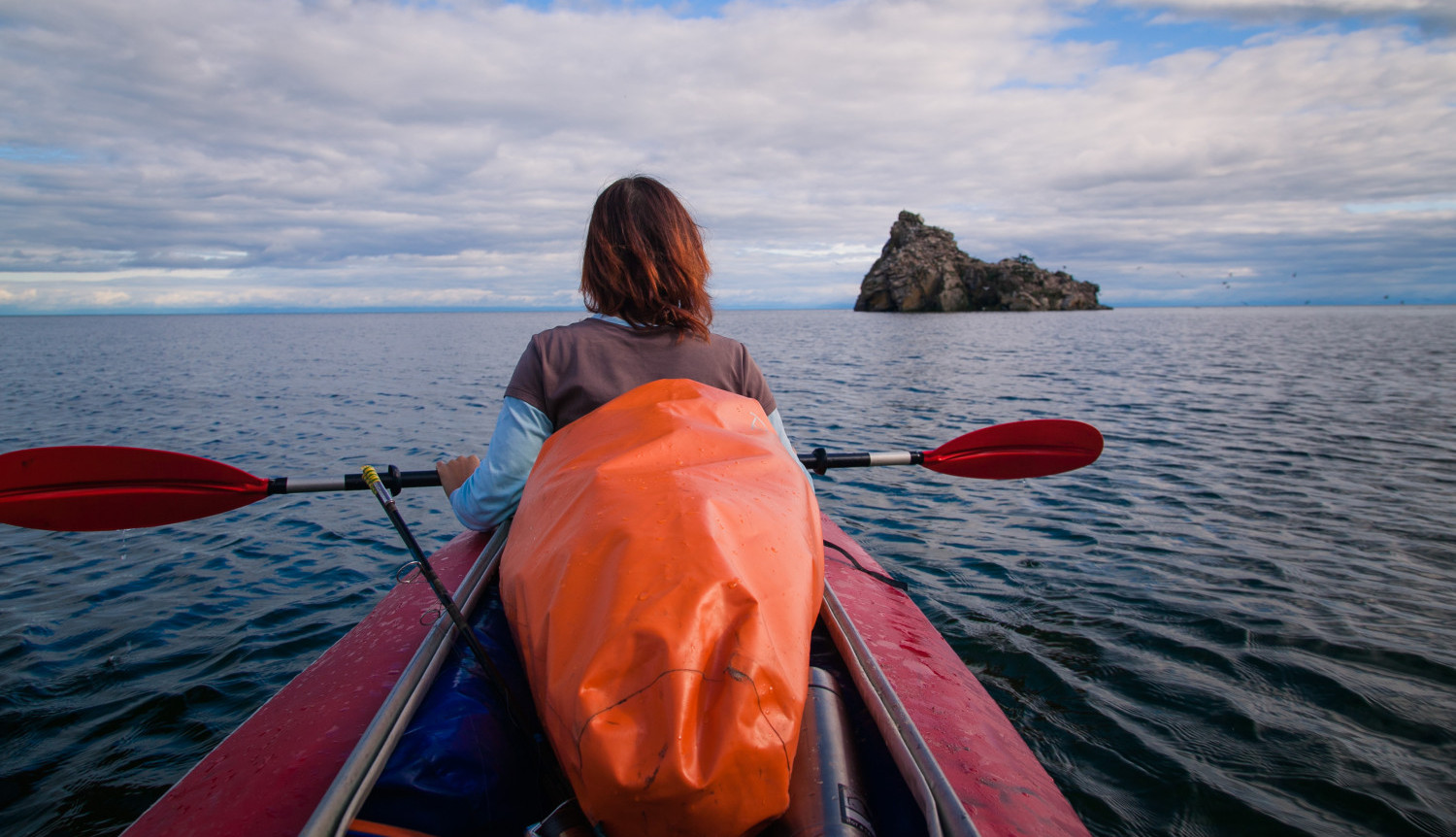 Be swept away by the relaxed and tranquil atmosphere of Lake Baikal. Kayaking Lake Baikal tour takes you across crystal clear waters by day and sleeping on its shores by night. Experience its diverse range of flora and fauna as you paddle your way through breathtaking coves and picturesque bays. Discover pristine golden beaches, 'walking trees' and if you're lucky, get up close and personal with the beloved Baikal seals. From Buguldeika village to Peschanaya, this Lake Baikal Kayaking tour invites guests to feel the energy of the world's oldest lake as they navigate on its transparent water and camp on its secluded, sandy shores.
Trip Highlights:
Sennaya Bay is a ruggedly picturesque bay within Baikal National Park and our first camping destination on this trip. Above the bay, a mountain path winds along the spurs of the Primorskiy Mountain Ridge
Peschanaya Bay is considered to be the most beautiful of all Baikal's bays, with its soft white sand beach, emerald water and 'walking trees', featuring stilt-like roots tall enough for people to pass underneath
After spending a full morning exploring Peschanaya, we'll enjoy a scenic paddle down to Srednie Bay, a secluded cove set against a backdrop of dense forest. On this leg there's a fair chance of spotting freshwater nerpa seals peering at you from the surface of the clear waters of Baikal