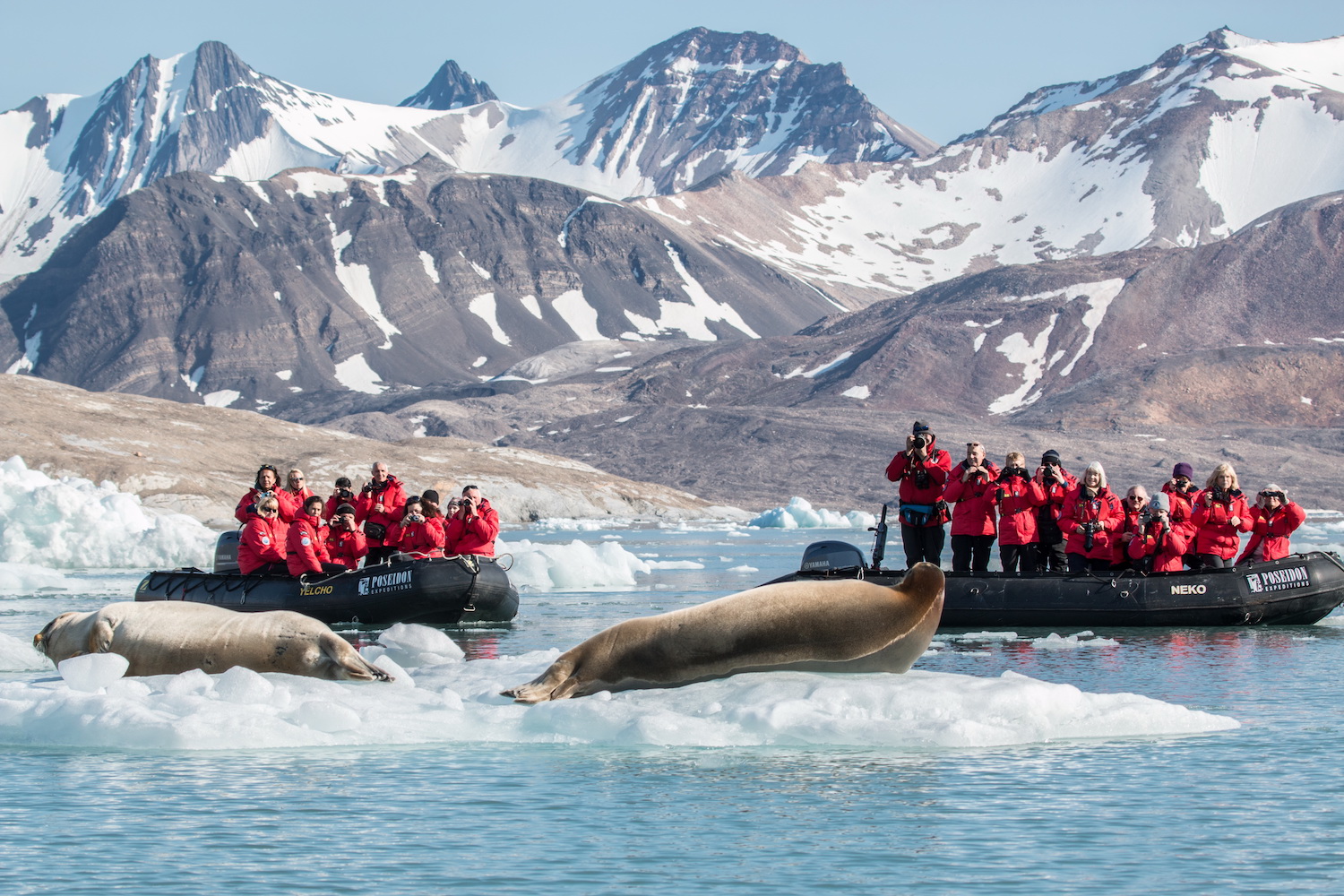 This extraordinary expedition to Franz Josef Land is as unique and authentic as the place itself. Starting in Longyearbyen in the Norwegian territory of Svalbard, the Sea Spirit cruise ship crosses the icy, wildlife-rich Barents Sea to the Russian High Arctic. This remote wilderness is home to a variety of wildlife, including polar bears. In the surrounding icy waters it is possible to spot seals, walrus, and the elusive bowhead whale. The archipelago also hosts an abundance of nesting Arctic seabirds such as the rare ivory gull.
140km off the northeast coast of Siberia, Wrangel Island is separated from northern Alaska by the Chukchi Sea. For 10 frozen months of the year, this lonely wilderness is completely cut off from the outside world.
Reaching Wrangel and braving its polar climate is not for the faint of heart. Only the most dedicated nature lovers make the journey – but the rewards are without equal.  There is simply no better destination on to meet the wild denizens of the Arctic, up-close, virtually undisturbed by human interference, and in numbers that will simply astound you.