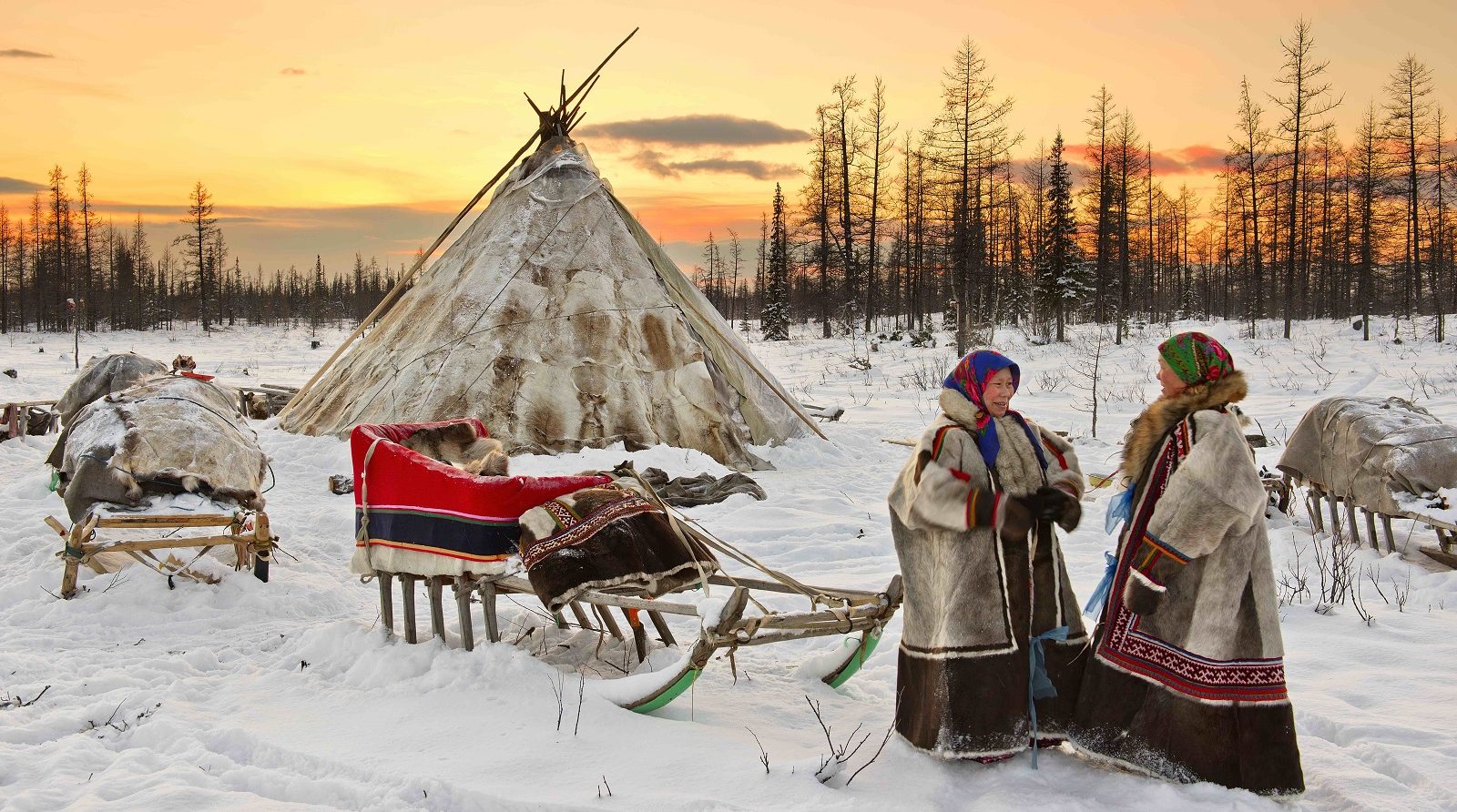 The Reindeer Herder's Festival is a one-day holiday, celebrated annually in the Salekhard and Aksarka, the two major towns within the Yamal-Nenets region in the Russian Arctic. In 2019, the festival will take place on 30th March (Saturday) in Salekhard and 6th April (Saturday) in Aksarka village. For the nomadic Nenets people, a festival day is a major event, which offers a chance to meet with friends and compete in contests of physical skill and a variety of other competitions. It has also become an event in which the Nenets are able to share with the world a fascinating slice of their unique culture, which has remained relatively unchanged through the centuries. On this tour you not only will witness the Reindeer Herders' Festival in Yamal but also will stay with a Nenet family far from the city, giving you an amazing opportunity to fully immerse yourself in the nomadic way of life.
Trip Highlights:
Salekhard (population 43,000) is the only city in the world located right at the Polar Circle. Despite its remoteness, it harbours a great deal of wealth as the city at the centre of one of the world's richest oil and gas regions
Reindeer Herder's Festival Day: On the day of the festival, thousands of Nenets and Khanty descend on Salekhard. The day is a massive celebration, a huge social event for the usually isolated nomads and an incredible spectacle, with reindeer sleigh races, reindeer wrangling, wrestling competitions, a beauty contest for the women in their finest traditional dress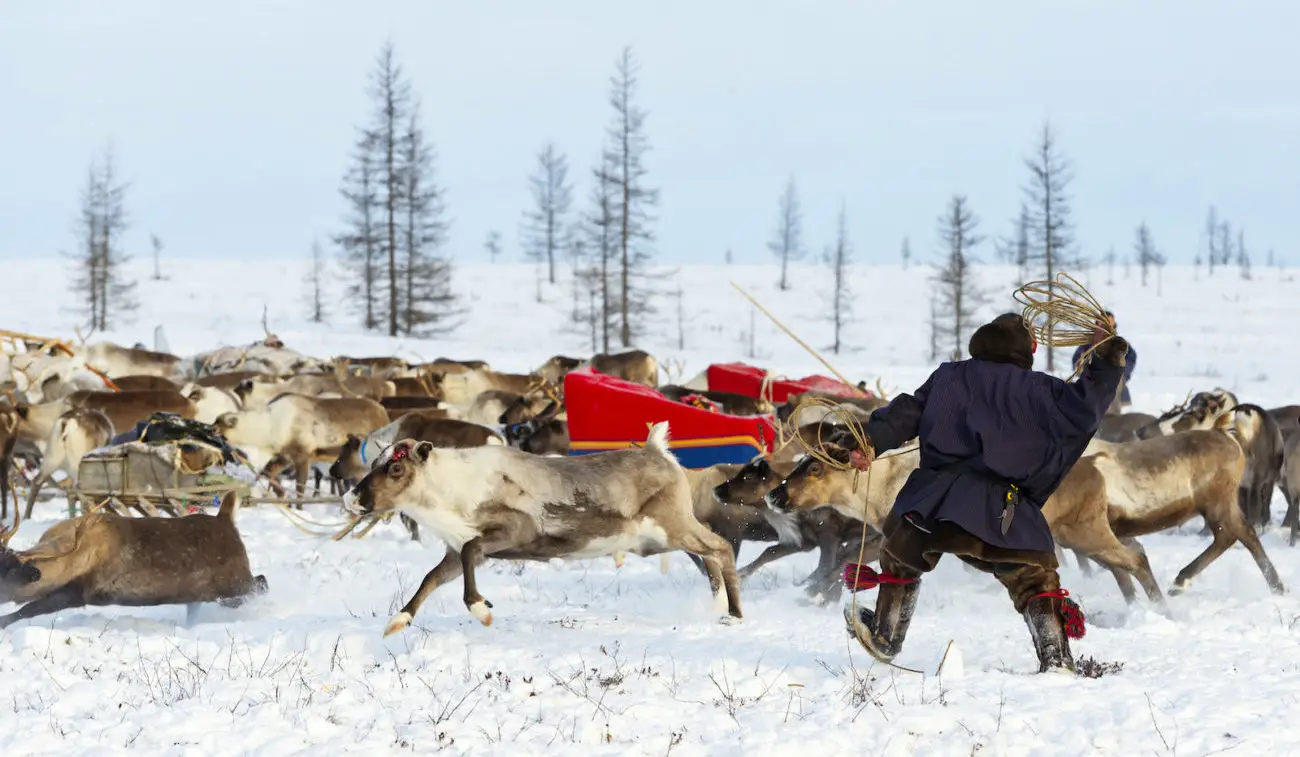 As the world gets smaller, there's a desire to travel further – and there are few places as enchantingly far away as the Yamal Peninsula. This cultural tour transports you deep into Russia's isolated Arctic region. 'Yamal' means 'edge of the world' in the language of the indigenous Nenets. The Nenets of Yamal carve out a unique way of life, seemingly at the limits of human tolerance. Each spring, the Nenets migrate from winter pastures on the Russian mainland to the summer pastures in the Arctic Circle, a one-way journey of up to 1,000km. This is your chance to experience a small part of this epic journey alongside these extraordinarily resilient people. This is a remarkable extraordinary opportunity to get to know one of the world's last true nomadic reindeer herders through their eyes.
Yamal Reindeer Migration TRIP HIGHLIGHTS:
Salekhard is the only city in the world located right at the Polar Circle. Among the highlights on our tour of the city is the Shemanovskiy Yamal-Nenets District Museum, which includes an exhibition on mammoth remains found in the region
Travel to the Polar Ural Mountains to an encampment of nomadic Nenets reindeer herders