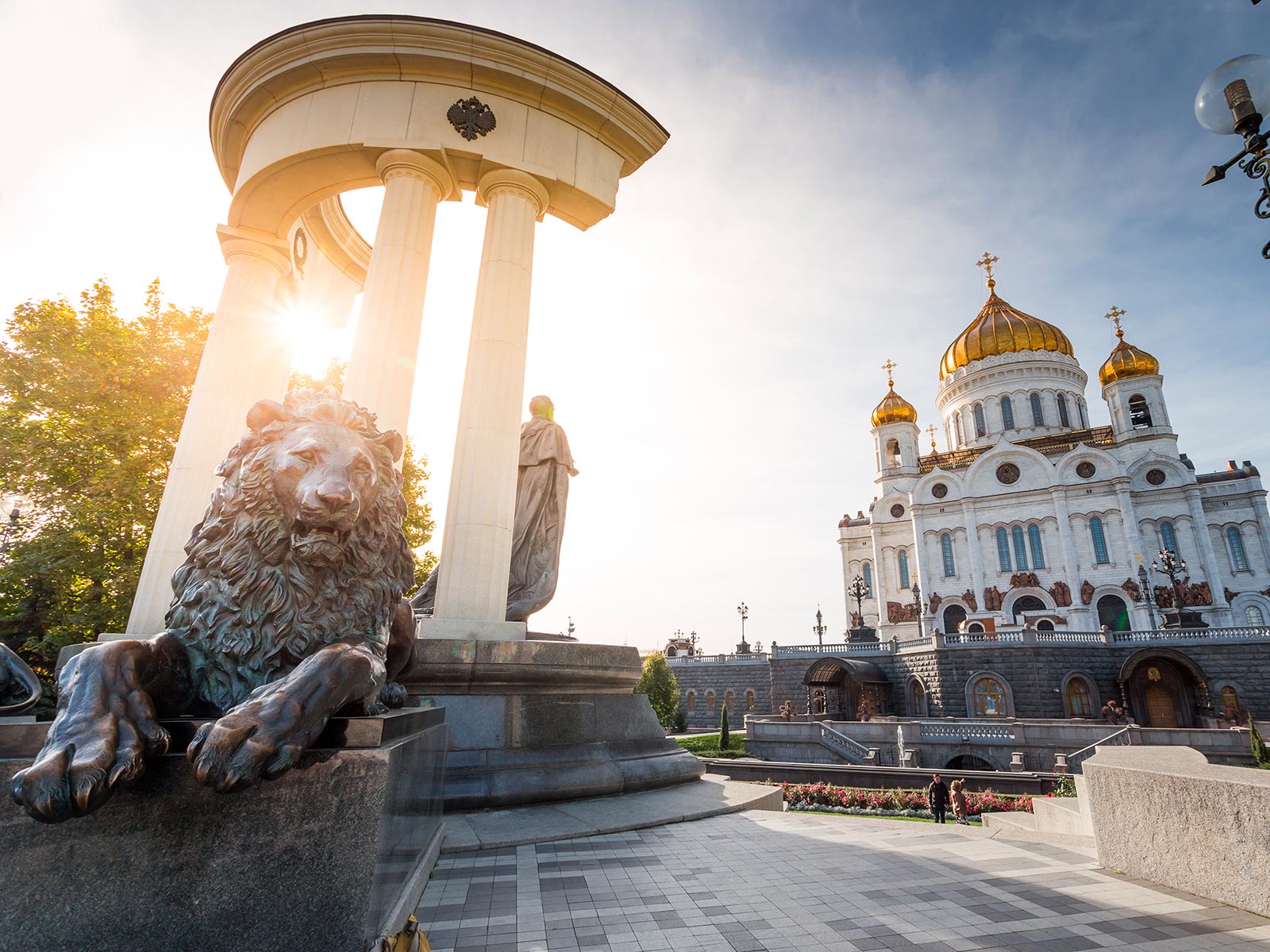 On this unique 7 day Moscow to St Petersburg tour, you'll immerse yourself in the art, history and culture of Russia and explore the contrasting styles of her old and new capitals – the majestic cities of Moscow and St Petersburg. Your tour begins in Moscow, the mega-metropolis whose blend of Imperial decadence, Soviet austerity and vibrant contemporary energy is sure to entertain and enthral.
Moscow to St Petersburg Tour Highlights
Panoramic Tour of Moscow: See Moscow beyond the postcard images on a private excursion by car through the city streets including a drive along the banks of the Moskva River. Visit the famous Bolshoi Theatre, pass by Gorky Park and the Novodevichy Convent and admire the city from on high at the Sparrow Hill observation platform.
Moscow Guided Walking Tour: Immerse yourself in the atmosphere of one of the world's biggest metropolises and discover local haunts on foot, including the Red Square, the Kremlin and the multi-coloured domes of St Basil's Cathedral.
St Petersburg Walking Tour: Admire the spectacular urban architecture, old-world grandeur and buzzing vibe on a guided walking tour of St Petersburg, including a stroll along its lively high street, Nevsky Prospekt
Explore the Treasures of St Petersburg. Before Moscow became the seat of Russian power, St Petersburg was the capital of the Russian Empire for 200 years. Inspired by London, Vienna and Paris, Peter the Great transformed a tract of swampland on the Lena River delta into what would become renowned as one of the world's most beautiful cities. This in-depth seven-day tour of St Petersburg will ensure you have plenty of time to relish all the most unmissable highlights of St Petersburg and its surroundings. St Petersburg, is, after all, one of the most visually compelling destinations in Russia, and its ornamental splendour was designed to be savoured.
Treasures Of St Petersburg – Trip Highlights 
St Petersburg Walking Tour: Admire spectacular urban architecture, old-world grandeur and a buzzing vibe on a guided walking tour of St Petersburg, including a stroll along the lively main drag, Nevsky Prospekt
Take a hydrofoil boat trip to the World Heritage listed Peterhof Palace and Park, known as the 'Russian Versailles'