+61 412 587 785
[email protected]
Northern lights in Murmansk – Quest for Aurora Borealis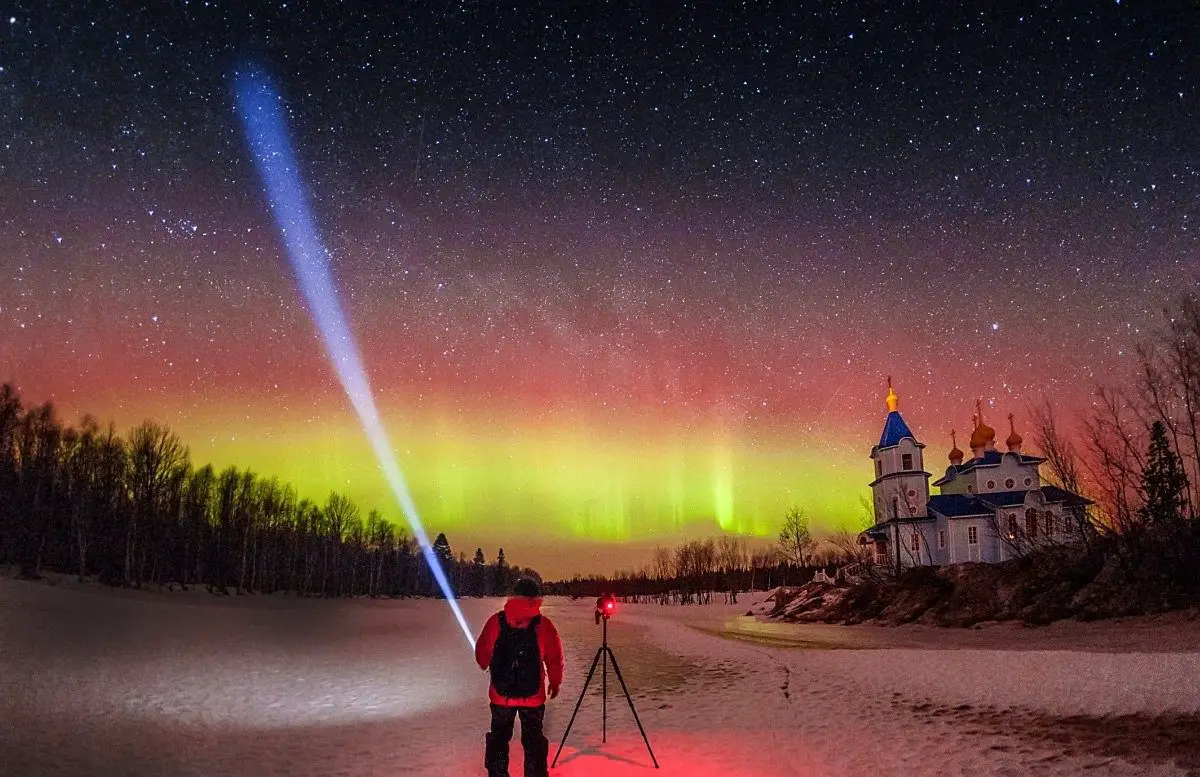 Trip Style Adventure, Northern Lights
Day 1:
Arrival to Murmansk, city tour
Welcome to Murmansk, the northernmost city in Russia, with a population of around 300,000 people, by far the largest city above the Arctic Circle. An important Russian naval base, Murmansk served as a port for the Arctic convoys during WWII.
After hotel check-in and lunch, around 2pm, we embark on the Murmansk city sightseeing trip. We will visit Alyosha monument (the second-highest in Russia after Motherland monument in Volgograd). You will learn about the rich history of the city, during the drive along the historical places of the Second World War. We will also visit the world's first nuclear icebreaker ship, Lenin, which sailed out for its first voyage on September 15, 1959.
Spend your free evening discovering the surprisingly vibrant nightlife in this quirky Russian outpost. With any luck, the Northern Lights will make an appearance, we will go hunt this beautiful phenomenon.
Day 2:
Teriberka village
Located on the shore of Barents Sea, 120km, three hours' drive down an icy road from Murmansk, this small village has just 617 residents and a wide selection of picturesque abandoned houses that could serve as art objects or as a set for horror films. In 2015, thanks to the Oscar-nominated drama movie "Leviathan" from producer Alexei Zvyagintsev, Teriberka village became more known in Russia and also abroad.
During our tour of the village, we will stop at several locations, such as an old wooden ships "cemetery", which is older than 100 years and started from Imperial times. Then we head to the Arctic Ocean coast for the weird and wonderful photos of frozen rocks and tundra against the mighty Barents Sea, and a magnificent waterfall that flows into the Arctic Ocean.
We enjoy our lunch at the local café (self-paid) before heading back to Murmansk, where we should arrive by 5-6pm, and if Northen Lights appear, we will go hunt them.
Day 3:
Saami people and husky dog sledding
Head to one of the largest tourists complex in the Kola Peninsula, which represents Saami settlement with its many traditional dwellings and tools. Here, you will meet the Saami's precious reindeers, who are surprisingly affectionate and enjoy being stroked and fed by visitors. Also look out for wildlife in the surrounding countryside, including polar foxes, hares and hunting birds.
You'll get the chance to learn about the ancient Saami culture and be invited to play traditional games, test your lasso throwing skills and reindeer sledding abilities, and maybe even try on some traditional Saami clothing. The locals will put on an authentic lunch spread including fish soup, berry pie and herbal tea, after which you'll be given the opportunity to purchase handicrafts.
After lunch, we head to a Siberian husky farm. Here, you'll learn the wonderful story behind the evolution of this iconic northern breed, and spend time getting to know the charming resident dogs here as well as their reindeer stablemates. Take an exhilarating sled ride through the starkly beautiful winter forests with the husky team.
In the evening, we get back into the hotel where we'll spend the remainder of the evening. If the forecast is good, we embark on Aurora hunting (around 10pm).
Day 4:
Departure
Your tour finishes today. After breakfast, it's time to check out of our Murmansk hotel and take a ride to the airport.
Included
Group airport transfers
All transportation on tour, according to the itinerary
4* hotel accommodation in Murmansk
Breakfasts in the hotel
Local licensed English-speaking guide
All excursions and sights, according to the itinerary
Russian visa support document (invitation letter)
Not included
Flights
Travel insurance
Russian visa and visa fees
Individual transfers, nod indicated in the itinerary
Alcohol