Welcome! We have crafted a few downloadable Russia travel guides (pdf's) with the goal of helping you gain some very essential information which will help you in planning your upcoming travel in Russia. These Russia travel guides include the many Russia travel tips, essential travel advice on specific Russia travel destinations and some stunning media to get you inspired!
---
It pays to plan your Russian holiday. You can go it alone or get the help of our Russia travel specialists – who know all about the destination and experiences available in each location. It won't cost you more. In fact, it will save you time, stress and you'll get more value for your money – hassle-free! Our Russia travel guides are crafted with care by our experts, so we hope you find them useful!
Why travel to Russia?
Russia offers some of the most unique travel experiences, from active adventures and scenic nature to city escapes filled to the brim with art, culture and history; Russia boasts one-of-a-kind journeys filled with energy and mystery begging for you to unpack it! After many years of experience travelling in Russia, we have outlined the best locations recommended to visit, which you will find by reading on!
Options to experience your travel bug in Russia?
This is our list of the top 9 locations to visit in Russia! Depending on what kind of experience you wish to enjoy, Russia has several different locations to offer and plenty of variety! From bear-spotting in Kamchatka and reindeer-herding in Yamal, ballet-shows at the Bolshoi and cultural city escape, this part of our Russia travel guides page showcase the best experiences you can have in Russia and the most noteworthy locations.
Jaw-dropping Nature & Wildlife
Russian nature is a must-see for any traveller. Trekking across volcanic landscapes and spotting bears hunting for Salmon might sound intimidating, but we can guarantee you it will leave you breathless. Kamchatka is an essential destination if this seems like a journey for you!
Gliding on the worlds biggest ice skating rink (Winter), gazing through Crystal clear ice and immersing with Nomadic locals, Or maybe taking a cruise on Lake Baikal in Summer are only a few of the attractions. This is a UNESCO World Heritage site and deserves a visit.
Dream of seeing the Northern Lights? The Aurora Borealis has become a world-famous phenomenon and you can hunt for it in Murmansk, Russia. This is a trip well worth the outstanding reward, as the Aurora is sure to fill you with awe and emotion!
KAMCHATKA
Land of bears, volcanoes and caviar!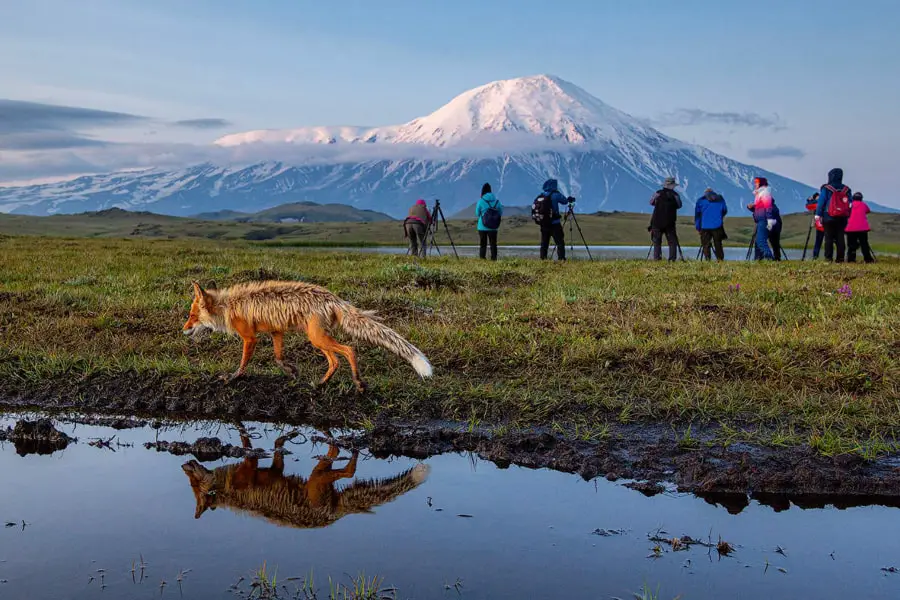 BAIKAL
The crystal clear pearl of Russia & Siberia.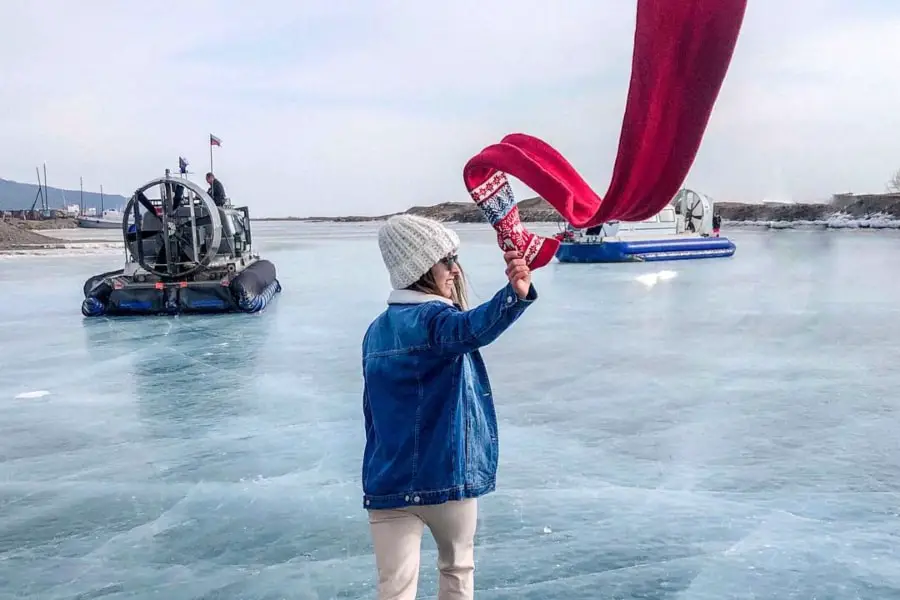 MURMANSK
Hunt for the Northern Lights!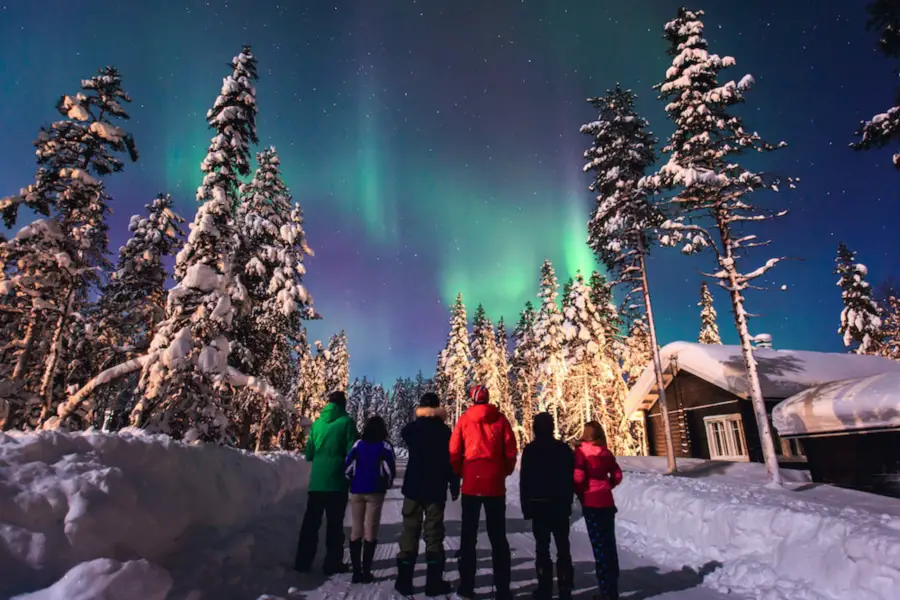 Art, History, Architecture & Culture immersion
In the crossroads between Europe and Asia, Moscow has amazing architecture to show and stories to tell. This is the perfect destination for you if you wish to experience unique art museums, one-of-a-kind architecture and authentic vodka-filled nights in an enigmatic political climate.
Want to attend Russian ballet shows in a city covered with a blanket of white snow? St. Petersburg is the cultural capital of Russia and the city centre has even been declared a UNESCO World Heritage Site. During summer the city comes to life during the "White Nights Festival" with a midnight sun that never sets and is an equally great time to visit. This city will completely enchant you with its culture and world-class establishments. 
Ever had a wish to travel back in time and see what the world looked like during the medieval ages? In Russia, you can! The Golden Ring is easily accessible from Moscow and takes you through a time machine to ancient cities that have been preserved to display the ancient Russian heritage. This location is a must-see for any history nerd!
MOSCOW
The enigmatic capital of Russia.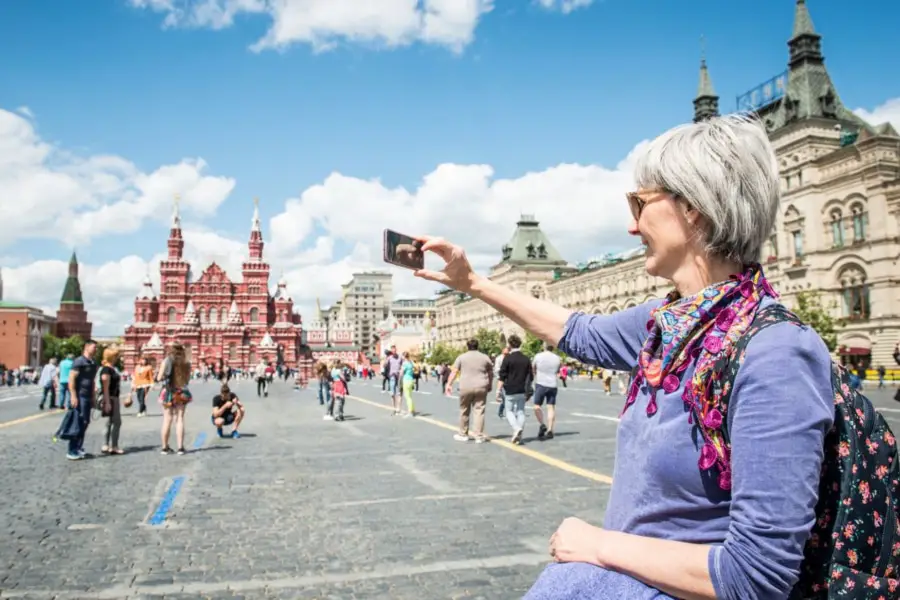 ST. PETERSBURG
Class, grandeur and European culture.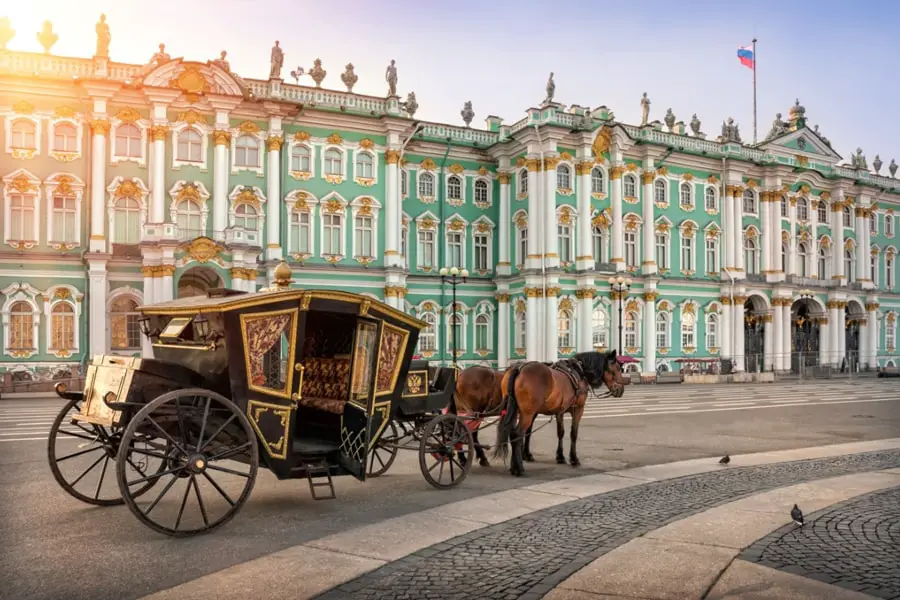 GOLDEN RING
A time capsule to the Medieval Ages.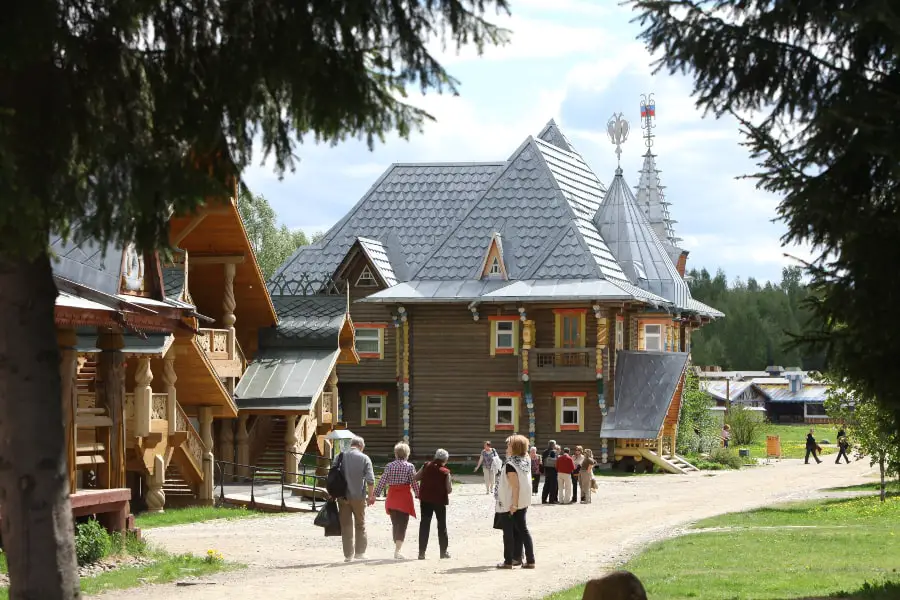 Immerse in Russia's Nomadic Life
The Russian countryside also hosts a combination of culture and heritage while being surrounded by amazing nature. You can discover more ancient culture by idyllic lakes surrounded by vast forests in Karelia. Go reindeer herding in Yamal or discover an intense, ancient way of surviving the arctic climate in Yakutia.
KARELIA
Pure Nature and nomadic culture.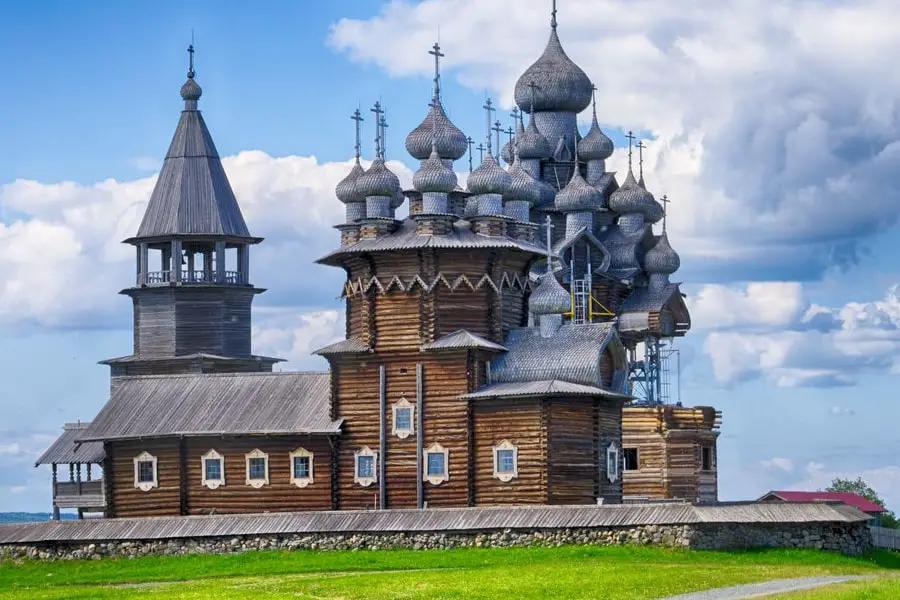 YAMAL
Discover the reindeer herders of Russia.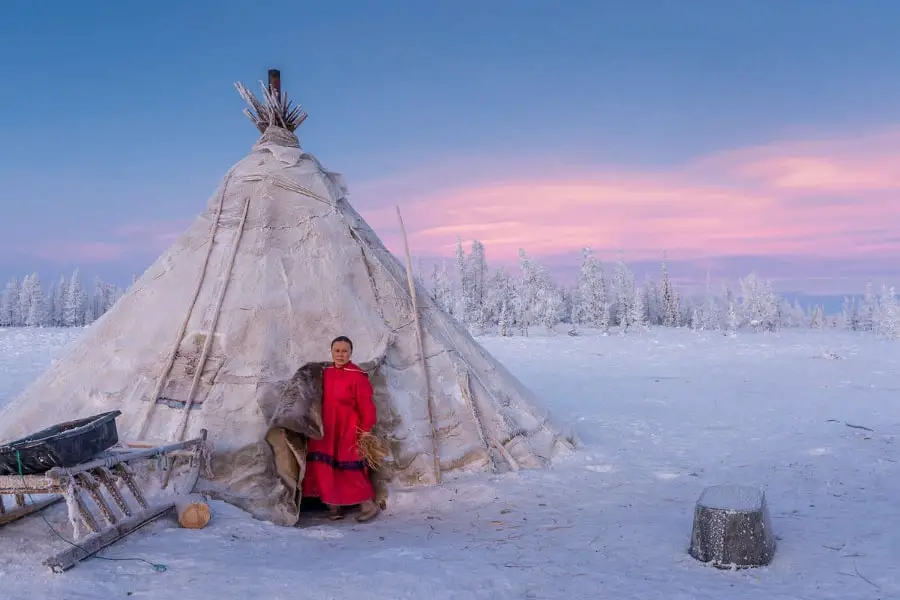 ALTAI
Locals call it the switzerland of Russia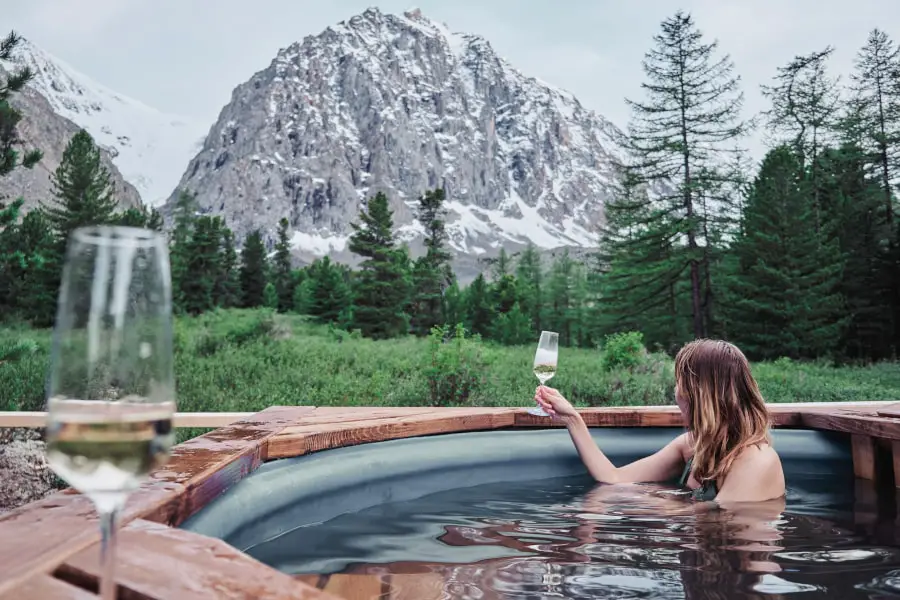 Considerations when planning Your Trip To Russia
Summer

June – August
Summer in Russia is from late May/early June to late August/early October. This is the high season in Russia and when most tourists visit. During summer, the cities of Russia come to life with more energy in the streets and with a more comfortable climate to spend your time exploring the city landscape and glorious nature in. We believe that Russia is extremely beautiful when the sun hits the colourful buildings. Also, even though it is summer, some regions of Russia are still not going to be particularly warm! Especially the arctic climates.
Winter

November – April
Winter is the off-season in Russia and this is when the country sees some of the world's harshest temperatures and climates, especially in the arctic areas! To some, this might be a less comfortable time period to visit Russia, but we still believe that the authentic, ice-cold temperatures and the layers of snow add a whole new dimension to your trip in Russia! With fewer tourists out and about, you can get a more realistic impression of the true Russian culture, and the Christmas markets in Moscow and St. Petersburg are just spectacular!
Both summer and winter can be a great time to visit Russia, so it depends on which style you prefer to travel in! However, some specific locations are simply not suitable for exploring during winter and vice-versa. By exploring any of our tour options, you can check the specific dates when we hold our tours, which will give you an indication about when to visit the specific location you're interested in. For example, if you want to visit Kamchatka, we only offer tours during summer.
Find practical Information before Travelling to Russia
What you need to know before you go.
Booking your trip
Essentials after booking
Russian currency, customs & traditions, language
Other practical information
Travel freely in Russia
Visa information
Travel Insurance
Getting to Russia
Cash and Credit Cards
Packing
Health and Safety
Helpful Russia Travel Article Topics
These article categories will guide you straight to your desired topics.
Russia's Culture and Ethnography
Russian Tips and Essential Advice
See you in Russia!
We hope we have succeeded in inspiring you to visit the hidden gems of Russia and informed you on how to plan your trip so you feel confident that you know all the essentials of having a hassle-free journey to Russia! If you haven't done so already, you can explore all of our Russia travel destinations here to browse our various tours and itineraries, and start planning your trip for real! Alternatively, you can request a custom tour here. If you have any specific questions, or if you just want to get in touch with one of our travel specialists, you can contact us here and we will be in touch with you shortly!
До скорой встречи! – See you later!