So you are planning to travel to Russia? Great! Asking yourself, what do I need to know before travelling to Russia? We've got you covered with a list of relevant Russia travel tips and essential info which you should consider before travelling to Russia.
Russia trip planning: what to consider before you go
*Click on any of the blue links below to navigate directly to the specific topic of Russia travel tips.
1: Russian Visa Application
2. Travel Insurance
3. Getting to Russia
4. Cash and Credit Cards
5. Russia Packing List and Essentials
6. Health and Travel Safety
7. Do's and Don'ts
Russian Visa Application
Click on the image below and Download a free comprehensive guide: How to Apply for a Russian visa.
Most foreigners require a valid Russian visa to visit Russia for tourism purposes. Allow at least one month to secure your visa – don't leave it until the last minute! There are several types of visa, but for most travellers, a tourist visa (single or double entry, valid for a maximum of 30 days) is sufficient. Getting a Russian visa involves 3 easy steps, invitation document, online application and registration.
Obtain a Russian visa invitation (support document)
You can easily apply online for an official Russian visa invitation letter using the following link on our website: Simply fill in the details, complete the associated fee payment and we will email the invitation in less than 24 hours.
Apply for a Russian visa
Once your invitation is received you will need to complete an online application form. After completing the application form you need to make an appointment at your local Russian Visa centre for lodgment.
In preparation for your visa application lodgment, you should include your valid passport (for at least six months), one passport photo (3.5 x 4.5 cm), a completed online Russian visa application form (printed and signed), the invitation letter which you will receive from 56th Parallel upon Application and the associated application fees.
Review your Russian Visa
Depending on the location and the level of service, you can expect to get the visa within 2-14 working days. Please ensure all the visa details are correct before you travel, as humans do sometimes make mistakes. If you notice any irregularities in your visa, please contact your nearest Russian visa centre and amend the required info.
The Russian visa process is much easier than it may sound and it is very uncommon for someone to be denied a Russian visa. However, if you have any questions or concerns we are always available to help.
Tip: Even if you are going to visit for less than 30 days, always apply for the full 30 days visa, and submit arrival and departure dates 29-30 days apart, this will avoid any issues should you need to extend your stay and provide you with a buffer time, just in case…
Travel Insurance
You should check your travel insurance documents before departure to ensure they are valid for the duration of your stay in Russia and that they cover the various activities you may partake on your trip. It must cover medical, cancellations costs.
56th Parallel strives to make your Russian holiday as safe and enjoyable as possible, but sometimes things get out of control, which is why adequate travel insurance is compulsory for all 56th Parallel tours. You must have travel insurance when travelling to Russia with 56th Parallel. We also recommend trip cancellation insurance as an extra precaution. You'll be asked to provide details of your travel insurance policy before embarking on your Russian adventure.
We recommend using World Nomads' travel insurance. You can get an instant quote here.
You can choose which travel insurance provider you'd like to use, but it's extremely important that your chosen policy covers all aspects of the trip you're undertaking, especially medical.
Getting to Russia & domestic airlines
Flights to Moscow and St. Petersburg are served daily by direct flights from most hubs of North America, Europe and Most of Asia. It is the remote locations of Russia's Siberia and its cities that are sometimes challenging to find a perfect connection to from outside Russia unless you are connecting to them from Moscow.
Always allow enough time for transfers to and from the airports and be mindful of your accommodation and trip details before booking your flights.
There are airports in every Russian city even remote ones in Siberia. International services to these airports are growing fast. By the time you read this, you may find a direct connection to the most popular tourist destinations of Russia.
Visitors to Eastern Russia (regions of Siberia) commonly arrive on domestic flights from Moscow or St Petersburg or as an option an international flight from Beijing or other major Asian Hub (for Asia and Oceania travellers).
As Siberia opens up to travel and tourism, more options for international flights are becoming available. Aeroflot Russian airlines is a go-to site when travelling to and within Russia. S7 Airlines offers flights to Novosibirsk from Dubai, Bangkok, Hong Kong and Frankfurt, and from Krasnoyarsk to Bangkok. UTAir offers good connections from many Russian hubs as well as seasonal flights from Bangkok to Krasnoyarsk. So make sure to check them all for the best connection to suit your travel plans.
Another option for getting to Russia is to arrive by train on the Trans-Siberian or Trans-Mongolian railway, which originates in Moscow or Beijing and stops at all of our major departure points.
*Click on the image below to download a free guide to planning a perfect trip in Russia
Airport transfers
Be sure to check the detailed itinerary of your chosen tour to Russia and see if airport transfers are included (most of our tour include transfers). If your package does not include transfers and you'd like to secure a private airport transfer, please let us know at the time of booking and we can arrange a private car and driver to pick you up at your specified arrival time.
If you are arriving by train we will organise transfers to your hotel from the train station – simply contact us with the details of your train number and scheduled arrival time.
Taxis are available at airports and train stations for those who do not wish to book a private transfer. Make sure to do some research as to pricing so you do not get overcharged.
What's best, cash or credit cards?
Usually, it is hard to exchange your currency to Russian rubles in your homeland due to the unpopularity of rubles abroad. You'll be able to exchange money on arrival at the airport or use ATM to draw cash.
Credit cards can be used throughout Russia in shopping hubs, restaurants, cafes and bars.
However, if you are planning on bringing cash to exchange for rubles, US dollars or euros are preferred by points of Russian currency exchange. Banks are also readily available to exchange currency in Russian cities and will charge a reasonable exchange rate.
Tipping procedure
Tipping in Russia is entirely at your own discretion. Gratuities are not included in our tour price, however, we recommend you tip a small percentage, only if you are satisfied with the service and feel comfortable leaving a tip or gratuity. If you do decide to leave a tip, they can be made in US dollars, euros and rubles (recommended). A tip is usually around 5-10% of the price of the service at a restaurant or similar. As to guides drivers etc, it is best to tip a nominal amount as a % is maybe too much.
Again, it is not required to leave a tip in Russia but do so if you are satisfied with the service and you feel comfortable leaving gratitude.
Russia packing list and essentials
Luggage
Since baggage restrictions are getting tighter and airlines are imposing higher fees, we recommend packing one bag per traveller and one smaller carry-on bag. If you bring more, you may be required to pay airline luggage fees. Having one bag per traveller will help you move through airport lines faster and ensure you don't pay excessive luggage charges too.
If you are travelling for one week, pack enough clothes for your entire visit so you won't have to worry about laundry. If your trip is longer, laundry services will be available at your hotel or cruise ship.
Weight limits
Check luggage limits with your airline to avoid having to pay additional costs. The weight limit for checked baggage is usually around 20 kg and you will be required to pay excess luggage fees should your luggage exceed this limit.
Essentials
We advise that you carry with you any medication you will require and enough to last the duration of your trip to Russia.
It is important to bring clothing relative to the climate and activities of your tour. If you are travelling to Russia in winter, warm insulated clothes and waterproof footwear are integral. You will also need good quality gloves, a thick scarf and thermal layers to wear.
If you are travelling in Summer, bring clothing that you would usually wear in summer along with a light jacket or sweater for evening activities. Comfortable footwear is preferred. If your program includes a visit to an opera or theatre, we recommend a jacket and dark shoes for men and nice evening clothes for women. Black tie and fancy gowns are unnecessary.
Plugs and adapters
Electrical adapters in Russia use the two prongs round European outlets (see image).
Russia uses 220-volt electricity (America uses 110 volts). Most electrical devices will support both. You can look at the back of the power adapter to find out its supported voltage. If it is 110-240 volts, you can bring your device with you. If it is 110 volts, you will not be able to use it in Russia.
Phone
Check with your mobile service provider before you leave to ensure you have international roaming. Most major networks will have a service agreement with one of Russia's national telcos and if so, your mobile phone will work in most Russian major cities. Mobile network coverage will, however, be limited or non-existent when you're touring in remote areas of Russia.
Sim cards vs. international roaming
56th Parallel suggests that you consider buying a local sim card should you plan to make international calls to keep your international roaming charges down. Your tour leader will advise you on where you can purchase local sim cards.
Travel apps
Each major Russian city has free travel apps which include train timetables, trip planners and other travel tips when commuting around cities such as Moscow and St. Petersburg using public transport.
Apps such as Kayak and Aeroflot will help you keep your flight itineraries together and search for travel information such as hotel and car booking, and check for flight delays and cancellations.
When in Moscow, Yandex.metro app will help you travel on public transport within the city with ease, providing you with maps, timetables, and a trip planner including a tool which searches for the best possible route and calculates your total journey time. When in St. Petersburg, the St. Petersburg Metro Train app is a must, providing you with travel tips at your fingertips. The Russia Beyond The Headlines (RBTH) app for iPad is the best place to find out what's happening in Russia, with photo and video galleries of the latest events, movies, theatre and festivals as well as an interactive map to inspire you.
Translation guides
The iTranslate app translates words and phrases for you and is a handy tool for touching upon basic Russian phrases between day tours. 56th Parallel will also provide you with a free basic sayings and phrases e-book following your tour booking.
Many Russians can speak basic English and 56th Parallel's local tour guides are all English-speaking.
Health and Travel Safety
HEALTH & MEDICINE
56th Parallel will email you a tour-specific pre-departure information pack upon confirmation of your booking. This Russia travel tips pack will provide a suggested list of items including travel medical supplies. We recommend that you carry any prescribed medications with you and bring enough for your entire trip to Russia. Asthmas sufferers should ensure they have an adequate supply of medicine as, like most major European cities, St. Petersburg and Moscow can be quite polluted.
The health and safety of our guests are of utmost importance at 56th Parallel. Generally, our tours to Russia are intended for travellers in good health, for their safety and that of their fellow travellers. All guests of 56th Parallel must fill out and submit our health issues form. If you do have a pre-existing medical condition, it is vital that we know so in the unlikely event of an emergency or other need for medical assistance, we can take the best course of action.
VACCINES AND PILLS
You will not require any vaccinations for travelling in Russia. Like the majority of Europe, Russia is safe for foreigners. If you are taking prescription medication we recommend that you bring enough to last your entire trip. Even if you find the same medicine in Russia, you will need a prescription from a Russian doctor so difficulties may arise if you run short. Drinking tap water should be avoided, as even most locals don't drink it unless it is boiled.
Should you get sick in Russia, contact your 56th Parallel tour guide as early as possible to ensure appropriate steps are made and you receive any necessary medical attention.
PERSONAL SAFETY
Despite perceptions, Russia is actually an incredibly safe place. General safety precautions should be taken much like any other travel destination. During your entire trip, you will have the safety and comfort of a private vehicle and driver as well as your 56th Parallel tour leaders.
Naturally, there are basic precautions you should take as you would travelling anywhere else in the world. We recommend that you carry a copy of your passport and visa with you at all times. Your tour leader can advise you on secure storage options of your original documents at each destination (usually a hotel safe will be available in your room).
Be cautious, as just like most major European cities Russia also has its share of pickpockets so be wary of carrying your valuables in your pockets. If you decide to venture out alone, always let your tour group leader or someone in your group know where you're going and when you expect to return.
Is Tap Water Safe for Drinking in Russia?
We do recommend sticking to bottled water or boiling your tap water before drinking, but tap water won't do any damage if you only have a few cups. Russian tap water meets sanitary standards, but there are traces of minerals such as too much calcium and sulphate. This doesn't matter if you only drink a little, but it's not the healthiest in the long-term. If you're staying for more than a month, you might want to get into the habit of buying filtered or boiling your water before drinking.
Is it Safe for Women to Travel Alone in Russia?
Yes! Gender stereotypes are still quite rooted in Russian culture, so you'll find that Russian men are surprisingly chivalrous. The culture views women as strong, independent and respected members of society, similar to images you might have seen of babushkas carrying logs in the tundra forests! So, you will typically feel respected and safe on the streets. Behave in Russia as you would at home.
Our tour leaders and guides will always provide detailed safety briefings when we visit remote/wilderness areas and participate in adventure activities. Listen carefully, follow the advice and always ask your tour leader or guide if there's anything you're unsure of.
CANCELLATIONS
Should a cancellation occur please send an email to [email protected], including your booking details, at your earliest convenience. Please note that certain fees will apply upon cancellation. 56th Parallel insists that you take out comprehensive travel insurance to cover you in any such event. Please refer to our Booking Terms & Conditions for more information.
Russia travel tips, The Do's and Don'ts when in Russia
When visiting Russia there are a few things you should and shouldn't do. If you're one of the people who love blending in with the locals, this part of our Russia travel tips is for you!
Do's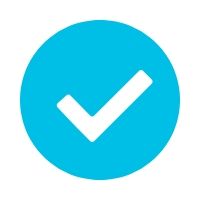 Dress Nice When You're Going Out
Russians like to dress nice and they keep it classy. If you're going to a posh lunch-spot, a theatre or a night-club for a night out on town, you'll need to look the part. Smart attire for men and a classy outfit for women is in good taste. It's not complicated, but dressing up for the occasion will make you feel more immersed in the Russian culture during your activities.
Layer Up During Winter!
When winter strikes, you'll regret it if you don't layer up properly with a sweater and winter coat before heading out! You won't get any bragging rights from being underdressed and boasting about how "it's not that cold!" Dressing appropriately according to the weather is just considered a sensible thing to do. Don't underestimate the sub-zero temperatures in Russia, dress accordingly, and you'll enjoy yourself more!
Use the Metro!
The metro systems in Moscow and St. Petersburg are excellent for getting around, and they host some spectacular metro stations as well! The metro departs every 2-4 minutes typically and goes until quite late at night as well. Avoid the buses unless you have no other choice, and stick to the metros, and you'll have a much better time in the Russian cities.
Learn Some Russian!
We highly suggest you learn some Russian before going! While locals can tell if you're foreign quite easily, they will definitely appreciate seeing that you made the effort to learn a few phrases. Should you want to learn some basic Russian language, free lessons with audio are available at Learning Russian.
Etiquette and Courtesy
While riding public transport, you are fully expected to give up your seats for elderly people and pregnant ladies. If you don't do this the rest of the bus will look at you like a criminal!
Take your shoes off before entering someone's home. A lot of Russian families have their homes adorned with expensive rugs. Typically you will be offered slippers (tapochki) to wear inside.
Always carry a photocopy of your passport and visa. Don't be surprised, scared or act rudely towards police officers if you get stopped and asked to show your documentation.
Don'ts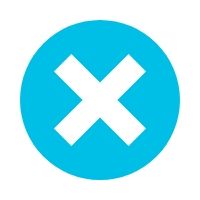 Politics and History
While Russians are fine with having a respectful discussion about global political affairs, you should avoid engaging in a Russian political discussion if you're not extremely well informed. Especially, don't critique the current president or the political system unless you have considerable knowledge about history and context. Russians can find this quite patronising, even if they agree with parts of your argument since they often find that foreigners aren't aware of the circumstances that led to the present political climate. Additionally, you should avoid criticising or pointing out past failures of the Soviet Union & the Russian state. Again, a reasonable discussion is fine, but directly criticising Russian history might not be received well. Tip: make sure to pay tribute to positive Soviet contributions and achievements. Russians have family that might have participated in past wars, and they might view their history with a different lens than you. In general, be respectful and considerate of Russian history and respect their opinions.
Stop in the middle of the Road to Take Pictures
We understand, the architecture in St. Petersburg and Moscow are outstanding, and there are plenty of picturesque scenes. But, stopping in the middle of the sidewalk while people are walking is going to make you stand out as an obvious and inconsiderate tourist, and you might get a few negative reactions. Simply, walk to the side and take your pictures from there, and the locals will be eternally grateful!
Mix Out Your Vodka!
Drinking Vodka is known as a tradition in Russia, and you wouldn't want to dilute this tradition! Vodka is drunk pure in a single shot, so don't sip it! If you need something to wash it down with, follow it with a lemon, pickle, or keep a separate glass of water close by. Tip: have some snacks with your vodka, and eat between shots. This will get you heaps of respect from locals and pays tribute to the country's tradition and culture.
Give in to Stereotypes
We highly suggest that you keep an open mind about Russia and the Russian people when travelling. There are a lot of fantasies and myths about Russia in Western media and culture, so we encourage you to be optimistic and keep an open mind! We're certain you will find the Russians aren't so different to you after all!
Customs and Manners
Don't take pictures inside churches and religious buildings unless you've asked the staff if it's okay to do so.
Avoid burping in public. Your bodily functions are considered private affairs, so it's best to keep them at home or very discreetly.
That concludes all of our Russia travel tips and an essential before you go checklist! We hope you found it useful in planning your trip to Russia and we look forward to seeing you on one of our journeys!