+61 412 587 785
[email protected]
Lake Baikal Cruise – 6 Days Exploring Islands of the Sacred Sea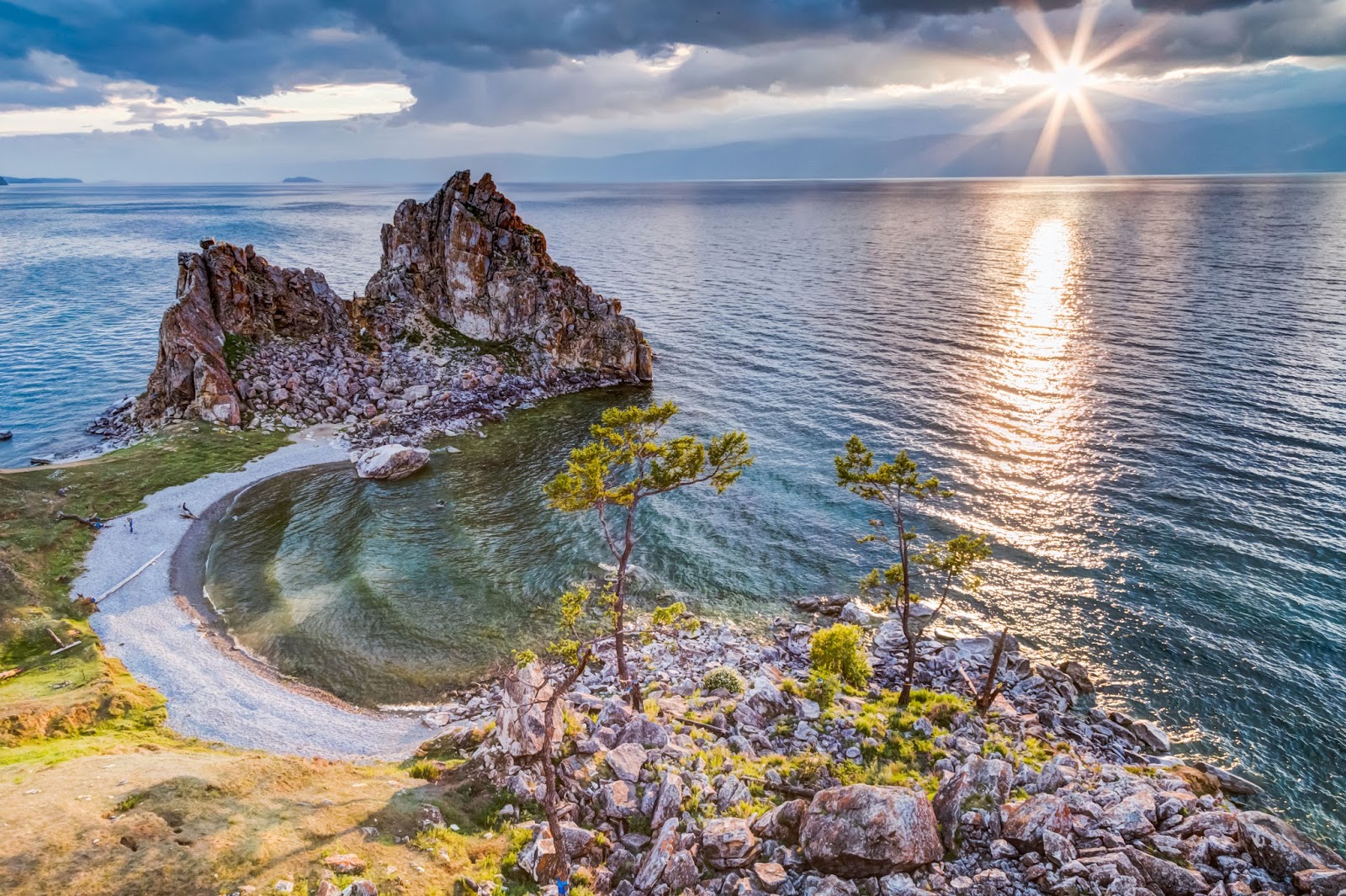 Trip Style Culture, Cruise
Day 1:
Taltsy Museum and Kadilnaya Valley
Meet your guide at the hotel in Irkutsk, from where you'll be transferred to Listvyanka, a tourist centre on the south-western shores of Lake Baikal. En route, we will visit the Taltsy open-air museum of wooden architecture of Siberia 19th Century.
On arrival to Listvyanka, we board the Imperia MS, where you'll meet your captain and crew for the next five nights and get ready to set sail for our first destination.
After a tasty lunch back on board, we head for the Kadilnaya Valley in Pribaikalsky Nature Park. We enjoy this scenic sweep of the Baikal foreshore, famous for its sandy beaches, coniferous forest, lush meadows and coastal cave formations.
Day 2 :
Ogoy Island and Ogoy islands, meeting with a shaman
This morning we'll be greeted to the sight of Ogoy Island's jagged rock formations, rising dramatically out of the so-called Small Sea Strait. As a symbol of the local Buryat people's Buddhist faith, an eight-metre high Buddhist stupa of Enlightenment stands at the highest point of the uninhabited island. We will hike up to the highest point of the island to enjoy the tranquillity and spiritual energy of this sacred sight.
Next, we will be slowly moving to the nearby Olkhon Island, by far the largest and most impressive of Baikal's 27 islands. 72km long, the Island stands out for the monumental grandeur of its landscapes. Olkhon's towering, craggy cliffs are an arresting sight, interspersed with hidden caves, grottoes and beaches. The island's interior is verdant with forests and is home to a scattering of ethnic Buryat settlements.
Shamanism (blended with elements of Buddhism) still maintains steadfast roots on Olkhon. Here in the spiritual centre of shamanism, we'll have the unique privilege of meeting a local shaman and participating in a blessing ceremony. We'll visit Shamanka (Shaman) Rock. Late afternoon sees the sun cast soft bronze and yellow hues across the glassy surface of the lake.
Day 3 :
Ushkany Islands and Zmeinnaya (Snake) Bay
Our cruise continues north-east from Olkhon, finding us at the doorstep of the wildly beautiful Ushkany Islands, a small archipelago within the territory of the Trans-Baikal National Park.
Rarely visited by tourists, the natural splendour of the islands has remained intact, and the four islands have become a sanctuary for the Nerpa - freshwater Baikal seal. One of the world's smallest seals, these chubbily adorable marine mammals are only found in Lake Baikal, making sites like the Ushkanys essential for conservation. We'll be able to observe the seal rookeries at a respectful distance from an excellent photographic vantage point. 
Due to being so separated from the mainland, much of the flora and fauna of the Ushkanys has developed in unique isolation. Strangest of all, the islands are covered in literally thousands of giant anthills – a phenomenon seen nowhere else in Russia.
Our overnight port will be Zmeinaya (Snake) Bay. The bay boasts a long strip of golden beach sand, as well as short walking trails leading to a series of natural, open-air hot spring pools hidden in the dense forest.
After dinner on board, you'll have to chance to try a spot of optional night fishing.
Day 4 :
Olkhon Island (overland traverse)
This morning is spent at Cape Shartlai for on-deck fishing before breakfast. Next, we are heading back to Olkhon, where you'll take an overland vehicle tour of the Island. During this exciting 100km journey you'll visit Cape Shunte, Cape Khokoy, Cape Sagan- Khushun (three brothers rock) and Peshanka (sand) Valley. After a long day of adventure, you'll have dinner on board as the ship departs for our next stop - Peschanaya Bay.
Day 5 :
Peschanaya (Sandy) Bay
Located within the picturesque Pribaikalsky National Park, and roughly 280km from Irkutsk, the Peschanaya Bay or also known as Akademicheskaya Bay is an idyllic and exciting destination for today. Flanked by Lake Baikal on one side and lush cliffs of Siberian Taiga on the other, this is one of hte most beautiful spots on the lake.
Take a stroll along the quartz pebble beach before our 2h walking excursion to Babushka (Grandmother) Bay.  Peschanaya bay is one of the most well-known spots on the lake, famous for its sculpted rocks, impressive mountain slopes and beautiful shores. Here you'll also spot the famous stilted trees that appear to grow almost horizontally with their enormous roots exposed above the sand, thanks to the strong winds from the bay.
After lunch, there's free time on the sandy beach or an optional walking tour to the observation rock. The walk starts at Peschanaya bay and gradually ascends towards the rock, all the while maintaining a breathtaking vista of the surrounding landscape. Once you reach the rock, you'll appreciate its magnificence not only for the view, but for the sense of cultural significance, as this site was once an ancient camp of traditional peoples.
Finish the day with a visit to a traditional Russian banya experience, accompanied by a Baikal herbal tea on the beach. Tonight is your last night on this exciting adventure, and to celebrate we're throwing a Captain's dinner, so the dress code tonight is a party!
Day 6 :
Disembarkation in Listvyanka
Our Lake Baikal voyage culminates today when the Imperia arrives in Listvianka. After devouring breakfast, we will transfer you from Listvianka pier back to the Irkutsk hotel with a stopover at the local fish market.
Included
Group transfers to/from Irkutsk
Accommodation onboard MS Imperia
3 daily meals onboard
All shore excursions with professional Englis-speaking tour leaders
Onboard lectures
Russian visa support document (voucher)
Not included
Flights
Travel insurance
Russian visa and visa fees. Russian visa can be arranged by 56th Parallel for an additional cost (for Australian citizens only). Apply for concierge visa service here.
Alcohol