+61 412 587 785
[email protected]
Volga River Cruise – Russian Odyssey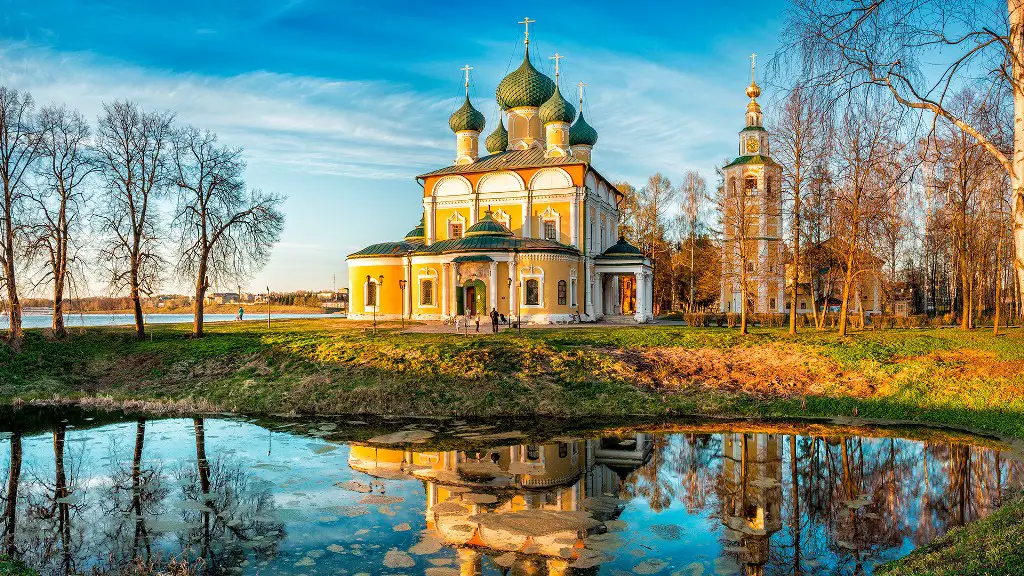 Day 1:
St Petersburg
Begin your journey on this Volga River cruise by embarking on the MS Volga Dream. Today can be spent luxuriating on deck, or by taking some time to explore the glorious city of St.Petersburg.
Day 2:
Svirstroy
Dive into traditional Russian culture today when you're invited into the home of a local villager who will be waiting to greet you with jam tea and pirozhki (traditional pies).
The locals have a rich oral tradition which they are enthusiastic to share with you through stories about their culture and lifestyle. As they open their home and kitchen garden to you, they will entice you with tales about the local attractions of Svirstroy Village.
Once you've enjoyed your jam & tea its time to take a bus to tour the village and local primary school and pay our respects at a monumental WWII memorial.
Day 3:
Kizhi
Karelia is a breathtaking expanse of wilderness that extends from St.Petersburg to the Arctic Circle.
Its unique landscape is characterised by vast forests and beautiful bodies of water, such as Lake Onega, which collects 58 rivers and contains 1369 islands.
The most exciting of all these islands is Kizhi, which is famous for its unique display of handmade, ancient, wooden churches, windmills and houses.
Today, on this Volga River cruise you will visit the masterpiece of this quaint collection - the Transfiguration church, which was constructed without the use of a single nail in 1714.
Day 4:
Goritsy
Today we will visit the curious settlement of Gortisky, home to the beautiful Kirillo-Belozersky Monastery (1397).
Here you will venture through the monastery on a guided tour, marvelling at one of the most magnificent collections of Russian icons in the world. Once you have savoured the ethereal repertoire of artwork, we will advance towards the brilliant Lake Onega.
Day 5:
Yaroslavl
Yaroslavl is a jewel in the crown of central Russia not only because of its rich historical significance as one of the oldest cities in the region (founded 1010) but because it is an outstanding seat of Russian Architecture.
Some of the highlights you will see today include the Spassky Monastery which encapsulates the Transfiguration of the Saviour and the Church of Elijah the Prophet.
This is a particularly rich example of late Muscovite period architecture and hosts extraordinary displays of intricate mosaics.
This morning you will also be treated to a costumed reception at governor's house prior to returning to the MS Volga Dream for lunch, as part of your Volga River cruise.
Day 6:
Uglich
After continuing to cruise through the idyllic forested countryside, we will anchor at Uglich, which once formed part of an ancient trading route, and is now at the heart of Russia's famous Golden Ring circuit.
Today you will continue to delight in the history and architecture of the region where you will have the opportunity to visit the Church of St. Dimitri-on-the-Blood.
This church is famous for its connection to the son of Ivan the Terrible, Dmitri, who was murdered on this site in 1591. Once you have marvelled at this impressive church, you will be invited to an enchanting choral performance at St. John's Church.
Day 7:
Moscow
After arriving in Moscow at midday, the rest of the will be spent at your leisure. Feel free to explore Moscow on your own, or relax on deck.
Day 8:
Moscow
Today marks your chance to become acquainted with the specular sites of Moscow on an orientation tour of the city. You'll get up close and personal with some of the most spectacular attractions in the city like Red Square, St.Basil's Cathedral and Lenin's Tomb.
We will also pass the Cathedral of Christ the Saviour as we drive towards Novodevichi Cemetery - the final resting place of several famous Russian creatives, actors, politicians and scientists.
Day 9:
Moscow
Today you will visit the famed Kremlin! During this tour you will experience the Armoury Museum, which houses a varied collection of royal artefacts such as thrones, crowns and coaches. Here you will also be escorted through the 15th century Assumption and Archangel Cathedrals which boast splendid frescoes.
Day 10-11:
Uglich and Yaroslavl
The next 2 days of this Volga River cruise will be spent navigating back through Uglich and Yaroslavl and you will have free time to explore the secrets of these mysterious cities.
Day 12:
Sailing day
Take in the majesty of the Volga River as you spend today gently cruising the waterway on this Volga River cruise.
Luxuriate on the Sun Deck with an ever-changing vista of quaint villages, towns and churches. As you leisurely observe the region which thrived for centuries due to the success of trade along the Volga, listen to a guest speaker narrate the history and tradition of each magical site.
Day 13:
Nizhny Novgorod
Nizhny Novgorod was once the epicentre of commercial activity, thanks to its influential position on the eastern trade route.
However, today you'll learn how during the Soviet era it was closed for military exercise and to house political prisoners. You'll also visit the XVIth- century Kremlin with its ornate churches and breathtaking views.
Tonight, a local children's group will be delighted to present a traditional folk concert for you.
Day 14:
Kazan
As you observe the banks of the Volga today, you will begin to notice that elaborate Russian Orthodox Churches are replaced by intricate Muslim mosques - highlighting our advance into the Republic of Tatarstan.
We depart the Volga dream to explore the capital of the region and the epicentre of Tatar culture and tradition, Kazan. Marvel at the white walls of the Kazan Citadel where the Kul-Sherif mosque is juxtaposed against the old Peter and Paul Cathedral.
In the afternoon you will be treated to a local ensemble who will perform traditional Tatar music for you.
Day 15:
Samara
This morning is a fantastic opportunity to view the Zhigulevskie mountains from the Sun Deck as we advance towards the city of Samara. Beginning with a city tour, we will explore the space museum before taking a leisurely walk on the Volga esplanade as we head towards the Samara State Art Museum.
Day 16:
Saratov
Saratov was once a bustling German community but is now famed for its connection to Yuri Gagarin who lived in the city and became the first man to enter space. On this city tour, you will delight in the treasures of the Radishev State Art Museum which was the primary portrait gallery outside of Moscow and St. Petersburg.
Day 17-18:
Volgograd
Volgograd has a rich historical past - from its beginnings as Tsaritsyn and a site of the Russian revolution, through to World War II where it became famously known as Stalingrad.
It is the site of arguably the most decisive military victory for the Russians on the eastern front, where they changed the course of history through their relentless, painstaking and courageous defence of the city.
Some of the fiercest fightings took place on Mamayev Hill, and today we will visit a memorial on this site before making our way to the Battle of Stalingrad Panorama Museum.
Our Volga River cruise will culminate on day 18 and you will be transferred to the airport for your flight back home.
Included
Arrival and departure group airport transfers
MS Volga Dream accommodation
Full board (three meals per day)
All excursions according to the itinerary with professional English-speaking guides
Onboard entertainment including Russian language course, live music concerts, etc
Lectures by a guest speaker
Russian visa support documents
Not included
Flights
Russian visa and visa fees.*Russian visa can be arranged by 56th Parallel for an additional cost (for Australian citizens only). Apply for a concierge visa service here.
Individual transfers
Dates & Prices
Dates
Availability
Price
Single sup.
Sep 30 - Oct 17, 2020


Guaranteed Departures

Available
US $6,045
US $2,200