+61 412 587 785
[email protected]
Golden Ring – Reflections of Russian Heritage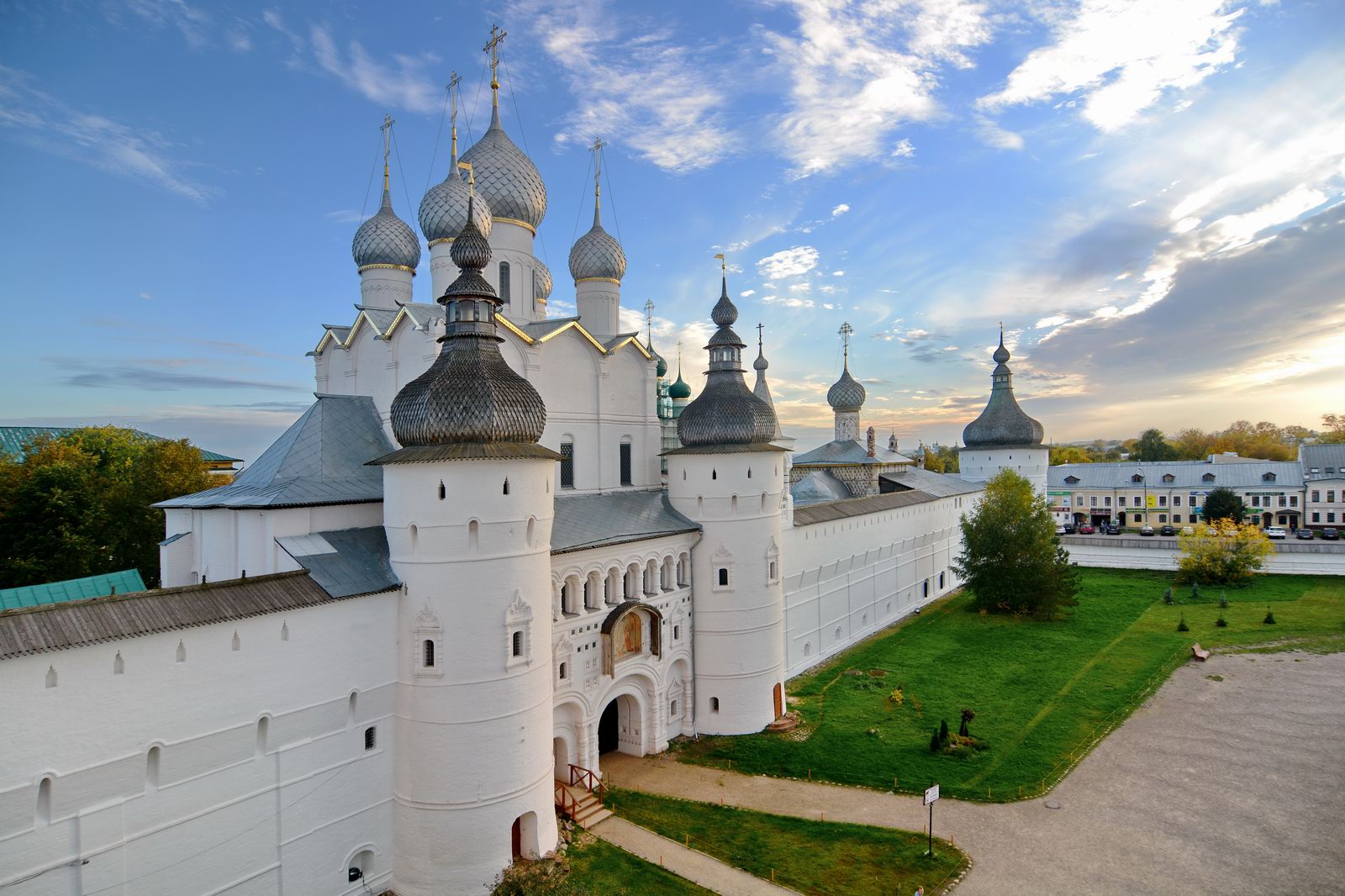 Trip Style Cultural, Sightseeing
Day 1:
Vladimir and Suzdal
Your guide will pick you up at your hotel in Moscow. Board a car for a drive to Vladimir, which used to be one of the medieval capitals of Russia. During our guided sightseeing tour, we will visit the Cathedral of St Demetrius, Assumption Cathedral and the Golden Gates which featured on UNESCO's World Heritage List.
Next, we headed to Suzdal, the most magical of the Golden Ring towns. We will visit the old Kremlin, the Spass-Evfimievsky Monastery and the Cathedral of Transformation, along with other unique cultural and religious objects.
Day 2:
Plyos and Kostroma
We start our day with a short drive to Plyos, a small and picturesque town. This is a place you will want to come back to as it has typical Russian views and an indescribable atmosphere of a 19th-century city.
After a glance tour in the area, we travel on to Kostroma, a historic city which sits on the banks of the Volga River. We will visit the Ipatievsky Monastery which is considered the place where the reign of the House of Romanov began. From Kostroma, we travel on to Yaroslavl for the night.
Day 3:
Yaroslavl and Rostov
Today we discover Yaroslavl, the unofficial capital of the Golden Ring whose historical centre is protected by UNESCO. It is a town of trades and crafts, with the majority of churches leaving you impressed with its original beauty. Of special interest is the Monastery of the Transfiguration of the Saviour, founded in the 12th century, and the majestic Church of Elijah the Prophet.
Next, we head to Rostov, where we visit the Kremlin, a pearl of Russian architecture of the 17th century, and Spaso-Yakovlevsky monastery.
Day 4:
Peresalvl-Zalessky and Sergiev Posad
From Rostov, we travel on to Pereslavl-Zalessky, where we take a short sightseeing tour of Red Square and the ramparts. This town is famous for some unique museums like the Museum of Iron or Museum of Kettle.
Board a car for a drive to Sergiev Posad, known as "Russian Vatican" for its magnificent blue and golden cupolas scattered all around the town. Here we visit the Holy Trinity Lavra, one of Russia's most important religious centres founded in the mid-14th century, and enjoy a wonderful sightseeing tour of the city. Closer to the evening, you will arrive back to Moscow.
Included
4* hotels in Suzdal, Yaroslavl and Rostov
All meals during the tour
Private driver for full 4 days
Local professional English-speaking guide
All sites included in the program (see detailed itinerary)
Entry fees to the attractions (skip-the-lines policy)
Russian visa support documents
Not included
Travel insurance
Russian visa and visa fees
Optional excursions
Individual transfers