+61 412 587 785
[email protected]
Ring of Fire – Kamchatka, Commander & Kuril Islands Expedition Cruise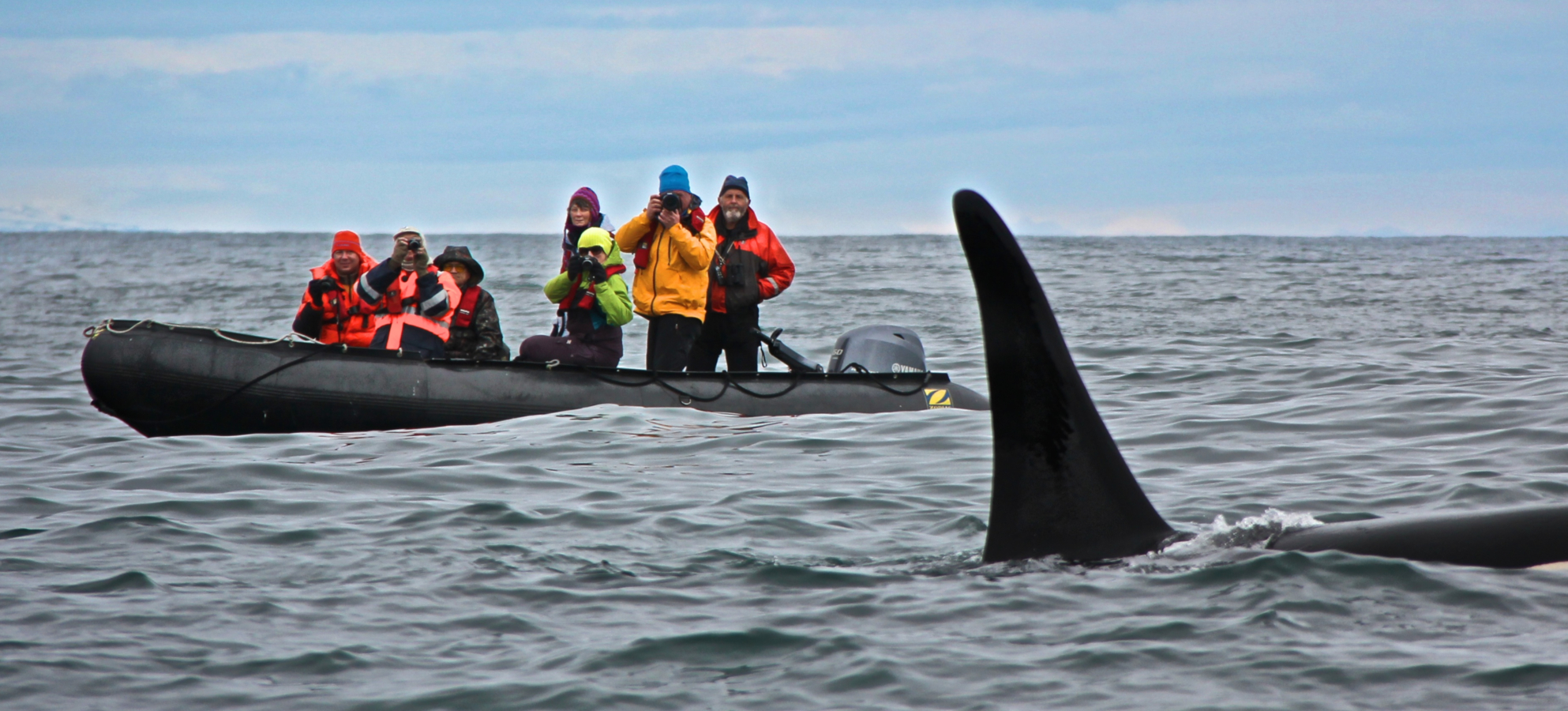 Trip Style Expedition Cruise
Day 1:
Arrival to Petropavlovsk-Kamchatsky
Welcome to Kamchatka! Upon arrival to Petropavlovsk-Kamchatsky city, you will be transferred to the vessel and we will depart for the Commander Islands. You are welcome on the bridge as we sail from what some people consider the best natural harbour in the world. There is also some good birding as we leave the shoreline behind.
Day 2:
At sea
A full day at sea is ahead of us as we cruise north-east towards the Commander Islands in the Bering Sea. On our day at sea, you'll be invited to join enlightening talks and briefings in preparation for the days of ahead.
This is also a great time to observe various bird species from the deck, with Fork-tailed Storm Petrel and Red-legged Kittiwake being common sightings out over the open ocean.
Day 3-4:
Commander Islands
During our two days, we will explore the two main islands in the Commander group, Bering and Medny, making our way to several sites that combine the best of the island's natural and cultural history.
On the birding front, we have an excellent chance to spot Mongolian Plover, Rock Sandpiper, Grey-crowned Rosy Finch and Pechora Pipit. We'll also get the opportunity to observe the Commander's endemic subspecies of Arctic Fox.
Zodiac Cruise around the island's perimeters can be extremely rewarding, with several Auklet species and Red-legged Kittiwake. The waters surrounding the Commanders are incredibly rich in marine mammal activity. Potential cetacean species include Humpback, Sperm, Northern Minke Whale, Baird's Beaked Whale and Orca, as well as Northern Fur Seals, Stellar Sea Lions and Pacific Sea Otters.
On Bering Island, we'll pay a visit to the small fishing settlement of Nikolskoye and discover more about the island's intriguing human history at the local museum.
Day 5:
Kamchatka, Zhupanova river
The scenic Zhupanova River is where we'll spend several hours cruising in the Zodiacs, where we can expect to get great looks at the population of Steller's Sea Eagles who nest in the trees along the riverbanks.
Other birding highlights may include Long-toed Stint, Kamchatka Gull, Aleutian Tern and Far Eastern Curlew. We can also pay a visit to the major salmon fishery located on the river.
Day 6:
Kamchatka, Russkaya Bay
Bukta Russkaya is a deep fiord on the Kamchatka Peninsula where we'll be on the lookout for the endangered Kittlitz's Murrelet, as well as the Long-billed Murrelet.
A short excursion to the head of the fiord will give us a good chance of seeing Kamchatka Brown Bears. Cruising on the Zodiacs at the entrance to the fiord we almost always encounter Orcas and Stellar Sea Lions.
Day 7:
Second Kuril Strait, Atlasova and Onekotan Islands
Early in the morning, we will pass through the Second Kuril Strait. This channel between Paramushir and Shumshu islands is home to one of the highest density Sea Otter populations in the Kurils.
Next, we'll land on Atlasova Island, a fantastic spot for birders and non-birders alike. Here you'll find the remains of a Gulag to explore and numerous bird and terrestrial species. This evening on Onekotan Island, an amazing field of wildflowers is the perfect place to stop and stretch our legs as we walk to the volcanic Black Lake.
Day 8:
Ekarma and Toporkovy Islands
This morning we head out on an early Zodiac cruise around Ekarma Island, where we can observe close-up colonies of Tufted Puffins and Whiskered Auklet. We'll spend the afternoon exploring Toporkovy, an island in the shadow of the active Matua Island volcano.
Here we can expect to spot a wide variety of species including Red-faced Cormorants, Harlequin Decks, Brunnich's Guillemots and Tufted Puffins. Ashore, exploring on foot, we may come across Grey-tailed Tattler, Black-faced Bunting and Middendorff's Grasshopper Warbler.
Day 9:
Simushir and Yankicha Islands
Enter flooded caldera at the northern end of Simushir Island where a once top secret Soviet submarine base now lies abandoned, along with the ghostly remnants of a settlement that supported up to 3,000 people between 1987 and 1994.
In the surrounding area look for Siberian Rubythroat, Eurasian Nutcracker, Pine Grosbeak and Japanese Grey Bunting. Our visit to Yankicha Island is likely to be one of the highlights of the voyage as the number of alcids which breed here is incredible, with spectacular concentrations of Crested and Whiskered Auklets.
Day 10:
Chirpoy and Urup Islands
Depending on the weather, this morning we will either Zodiac cruise or land ashore on Chirpoy Island, whose volcanic landscapes harbour some truly striking rock formations and dramatic headlands covered in raucous colonies of breeding seabirds.
This afternoon's landing on Urup Island is a chance to stretch your legs on an extended walk, patrol the beach in search of Sea Otters or look for birds in the forest behind the beach.
Day 11:
Iturup Island
This morning we land at the small settlement of Kurilsk from where local buses/trucks will take us into the volcanic highlands to thermal hot pools where you can enjoy a soak or go birding. Possible species include Kamchatka Leaf-warbler, Japanese Robin, Siberian Accentor, Pine Grosbeak and Japanese Bush-warbler.
Day 12:
Kunashir Island
Kunashir is the largest island in the Kuril chain. The plan today will be to land ashore on Kunashir to visit the Kurilsky Reserve. Here we'll be able to explore an extensive area of woodland. A number of good walks in the island's forest interior are exceptionally productive for birding.
In the afternoon, it's time to depart the islands and head out to sea for the journey home, giving you an opportunity to recap and prepare for our arrival on land tomorrow. 
Day 13:
Departure from Yuzhno-Sakhalinsk
Our cruise ends as we arrive at the Port of Korskov on Sakhalin Island. Transport to a central hotel and the airport will be available in the town of Yuzhno-Sakhalinsk.
Included
Airport arrival and departure transfers
Accommodation onboard of a fully ice-strengthened expedition vessel - Spirit of Enderby (Professor Khromov)
3 daily meals onboard
All expeditions and shore excursions with professional leaders
Onboard lectures
Russian visa support document (invitation letter/voucher)
Not included
Flights
Russian visa and visa fees.*Russian visa can be arranged by 56th Parallel for an additional cost (for Australian citizens only). Apply for concierge visa service here.
Individual transfers
Dates & Prices
Dates
Availability
Price
Single sup.
June 1 - June 13, 2022


Guaranteed Departures

Available
AU $10,253
AU $8,215