+61 412 587 785
[email protected]
Kamchatka Winter Adventure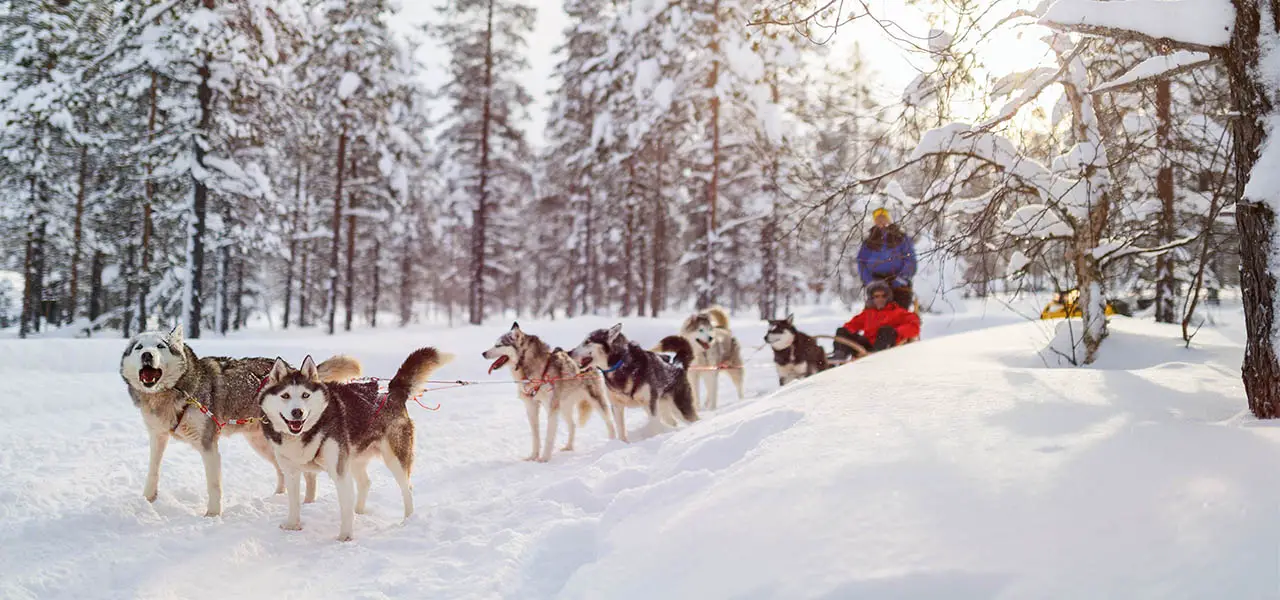 Trip Style Winter Adventure
Time of year December - April
Day 1:
Welcome to Kamchatka
Welcome to Kamchatka! You will be met at the airport, before transferring to Paratunka, a health resort zone 30km from the capital of Petropavlovsk-Kamchatsky. Spend the day relaxing in and around the secluded resort. Soak in the stunning geothermal outdoor pool, surrounded by mist, snow and the crisp alpine air.
Day 2:
Petropavlovsk city tour
Today we'll take a city tour of Petropavlovsk-Kamchatsky. Visit the city centre with its historical monuments and Local Lore Museum. Shop at the fish markets and try fresh produce from the pure waters of Kamchatka's rivers. Buy traditional gifts and native handcrafts to remind you of one of the most beautiful places on the planet.
Day 3:
Husky dog sledding and cultural immersion
Kamchatka is home to several ethnic groups, among them the semi-nomadic Koryak. Today we visit a nomad camp belonging to the Koryaks. Listen to traditional Koryak folk songs and sample native dishes. You'll have the opportunity to purchase handmade crafts. Meanwhile, a shaman will tell stories from the lives of the Koryak ancestors.
We get acquainted with one of Kamchatka's more unusual forms of winter transport – the husky dog sled! You'll get a chance to ride your own sled and learn the art of 'mushing' with the help of your experienced guide. Later on, we head to the hot springs for a relaxing plunge into the waters surrounded by nature.
Day 4:
Snowmobile safari
Snowmobiles are a popular form of personal transport for Kamchatkans in winter. Today we'll find out for ourselves just how useful (and fun) these machines are on a snowmobile safari to the Three Brothers Rock viewpoint on the shore of the Pacific Ocean.
If you've never ridden a snowmobile before, our trusty guides are on hand to give a safety briefing and make sure you're comfortable with the controls before setting off on your adventure.
Day 5:
Avachinsky volcano foothill
There are many ways of getting around Kamchatka and today we'll be taking a snowcat. Known for their use of grooming snow trails and powering through masses of snow, these truck-sized vehicles will take us across to the Avacha volcano foothill. Here we enjoy a ride to the Camel mount, which offers a beautiful view of the Koryakskiy and Avachinskiy volcanoes.
*Based on the group size the snowcat can be changed to snowmobiles with sledges.
Day 6:
Free day or optional activities
The choice is yours to either enjoy a free day of exploring Petropavlovsk or Paratunka at your leisure or join one of the optional* activities we prepared for you. Download a detailed itinerary for more information about these options.
Day 7:
Departure
Check out from Paratunka before transferring to Petropavlovsk Kamchatsky Airport for your journey home.
Included
Group airport arrival and departure transfers
All transportation on tour, according to the itinerary
3* hotel in Paratunka village
Breakfasts in the hotel, some lunches (lunch-box) during full day excursions
Local licensed English-speaking guide
Russian tourists visa support document
Not included
Flights
Russian visa and visa fees. *Russian visa can be arranged by 56th Parallel for an additional cost (for Australian citizens only). Apply for concierge visa service here.
Optional excursions  and activities
Individual transfers, not indicated in the itinerary
Alcohol
Dates & Prices
Dates
Availability
Price
Single sup.
Jan 02 - Jan 08, 2022


Guaranteed Departures

Sold out

US $1,750
US $480
Jan 14 - Jan 20, 2022


Guaranteed Departures

Sold out

US $1,750
US $480
Jan 28 - Feb 03, 2022


Guaranteed Departures

Sold out

US $1,750
US $480
Feb 11 - Feb 17, 2022


Guaranteed Departures

Sold out

US $1,750
US $480
Feb 25 - Mar 03, 2022


Guaranteed Departures

Sold out

US $1,750
US $480
Mar 11 - Mar 17, 2022


Guaranteed Departures

Sold out

US $1,750
US $480
Mar 25 - Mar 31, 2022


Guaranteed Departures

Sold out

US $1,750
US $480
Apr 08 - Apr 14, 2022


Guaranteed Departures

Sold out

US $1,750
US $480
Apr 22 - Apr 28, 2022


Guaranteed Departures

Sold out

US $1,750
US $480