Are you a surfer who is looking for a unique experience, surfing a break in one of the most remote regions on earth. Well, welcome to Kamchatka, more than 6500 miles from Moscow where a new generation of surfers is growing.
Kamchatka surfing, catching crystal clear waves with snowy volcano peaks in the background is a completely different and life-changing experience. "Kamchatka cannot be compared to any other surf turf. It is a completely unique world," said Anastasia Timarevskaya, head of the Russian Surfing Community project and a participant in the national surfing championship. Siberia, despite 8-9 months of cold weather, offers excellent quality waves with stable conditions all year round.
Best Kamchatka surfing spots
The main Kamchatka surfing spot is the vast Khalaktyrsky beach with black volcanic sand and several monumental volcanoes in a background. The waves size can get up to 5.5 metres and there are volcanic lava rocks in the bottom. Excited yet?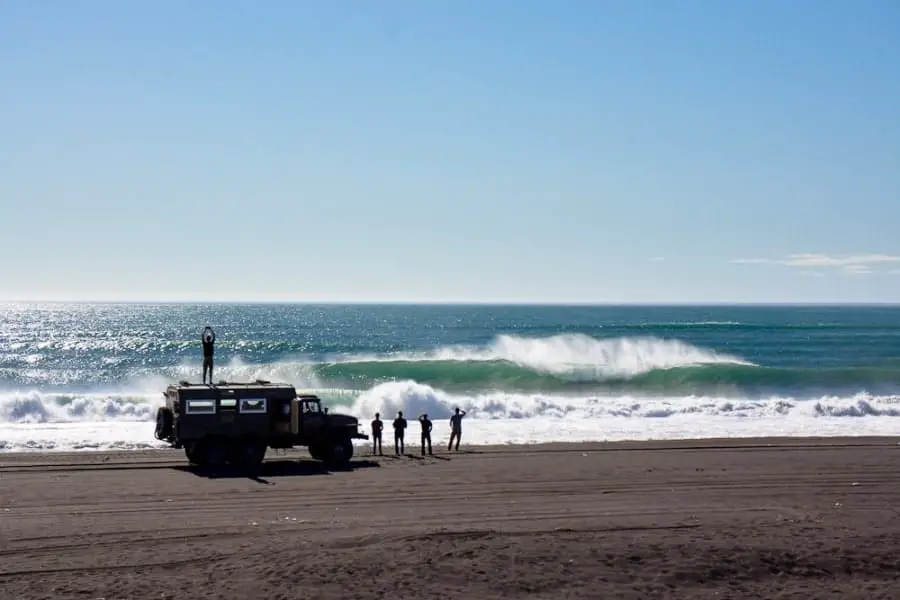 The summer season in Kamchatka is short and the water temperature does not go above 10C, a good wetsuit is your best friend in Kamchatka. During the winter, when the whole peninsula is covered with snow, the water temperature in winter is around 2C and average air temperature -15C.
During the summer Khalatyrsky beach transforms into the camp of tents and open fires and it's a mecca for experienced surfers and beginners learning hang 10. When winter descends the beach is covered with snow, nature has its way of separating the boys from the men sort of say, the real tough and the most passionate surfers are the ones to brave the temps while enjoying an experience like no other.
Kamchatka. The Winter Surf Challenge from Timelab.pro on Vimeo.
Overcoming Kamchatka's ice-cold water
One of the winter Siberian surfing enthusiasts is Alexander Morozov who started surfing in Kamchatka five years ago after seeing a video with a surfer, catching waves with a snowy background in Canada and despite freezing cold water he fell in love with winter surfing.
"We went to the ocean in the morning, right before the sunrise. It was unbelievable – because of the low temperature the air was crystal clear, the sun was rising from the water, our black diving suits contrasting with the white snow. That feeling, when you struggle with yourself in cold water and at some point, the struggle ceases and leaves pure joy in its place, is so special to me.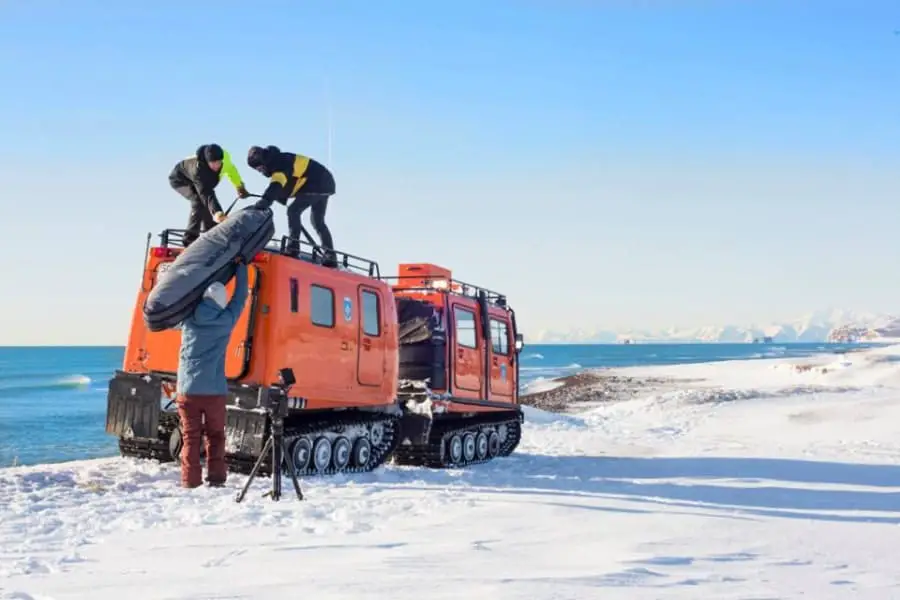 Winter Siberian surfing is not for men only, there are also tough brave women in Russia. One of them is rock-climbing instructor Lyudmila Tanachyova who finds out catching ice wave challenging and called putting on cold wetsuit "pure torture". She admitted that before she went to the water for the first time it took her two days in advance of entering the water to psychological prepare herself, but then she won the battle with her mind."
Kamchatka surfing tips
Instead of bikinis, winter surfers wear special diving wetsuits, gloves and boots to handle a bone-chilling cold water. If you consider winter surfing you shouldn't be afraid to invest money to a high-quality thick wetsuit and other gear. The right equipment is the most important.
If you feel like trying this extraordinary adventure here are other tips on how to survive and actually, enjoy Siberian surfing. Before the session, it's recommended to eat root vegetables such as carrot, beetroot or sweet potato, which are easily digestible and emit the heat your body need to stay warm up. Pre-session stretching is also important as it stimulates blood flow to your muscles and keeps you warm.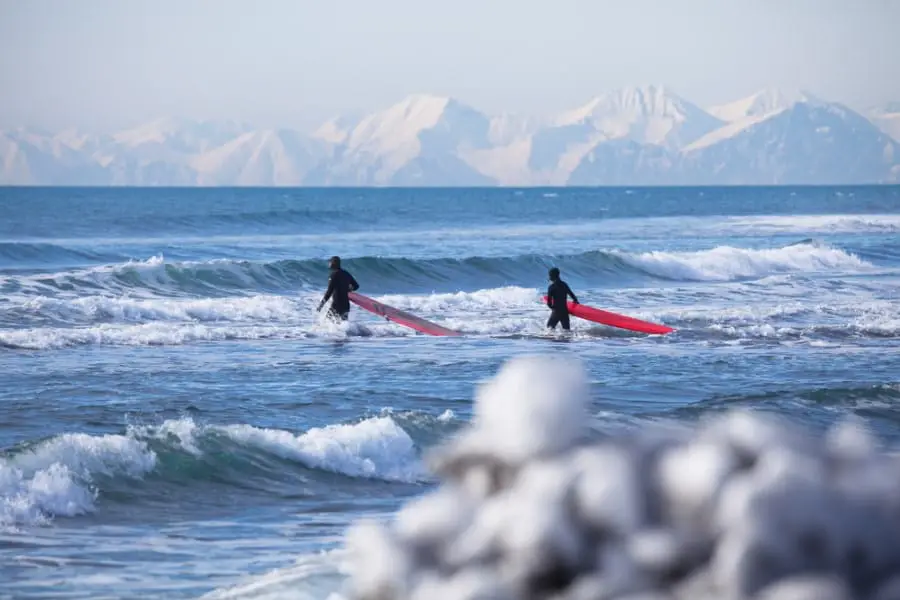 Don't leave the water when you feel cold for the first time, you could regret it later. To warm up keep moving and paddle around in between sets. Make sure that you have dry and warm clothes such as wool socks ready after your surfing session. And hot tea or coffee with chocolate bar can be also amazing after session treat.
The last tip is, do not go there alone, your friends will not want to miss out on this experience and if you do they will not believe you. Despite ice freezing water the biggest obstacle in winter is the lack of infrastructure. The roads to the beach are covered in snow and the only way to get there is by using a snowmobile. The beach hut provides insufficient protection from wind and cold.
There is no doubt that Kamchatka surfing is for real badass. These passionate Russian surfers from Kamchatka show the world that when you love something you can overcome any obstacle, even cold water, snow and the most important your own mind.
Related posts