It's no secret that Russia has birthed some of the greatest writers in history. The Golden age of Russian Poetry was ignited by none other than the famous Alexander Pushkin, also known as the Russian Shakespeare. However, there are many other famous Russian Writers whose profound ideas, storytelling abilities and literary works have resonated over time.
To celebrate their accomplishments, this article will give you a glimpse into the fascinating (and often tragic) lives and contributions of the top 10 famous Russian writers! 
Over many historical periods, certain text forms became popular in Russia literature, such as poetry, novels and short stories. Additionally, genres such as literary realism, romance, historical dramas and political satire became increasingly prominent due to key events in Russia, namely the downfall of the Tsar's Imperial Dynasty and the Bolshevik Revolution. Many famous Russian writers have written successful autobiographies, while others focused on works revolving around the gruelling hardships of the Soviet Union regime. Many of these Russian literature masterpieces have attracted much international acclaim and continue to be taught in modern school curriculums, transcending cultural barriers worldwide.
Leo Tolstoy (1828 – 1910)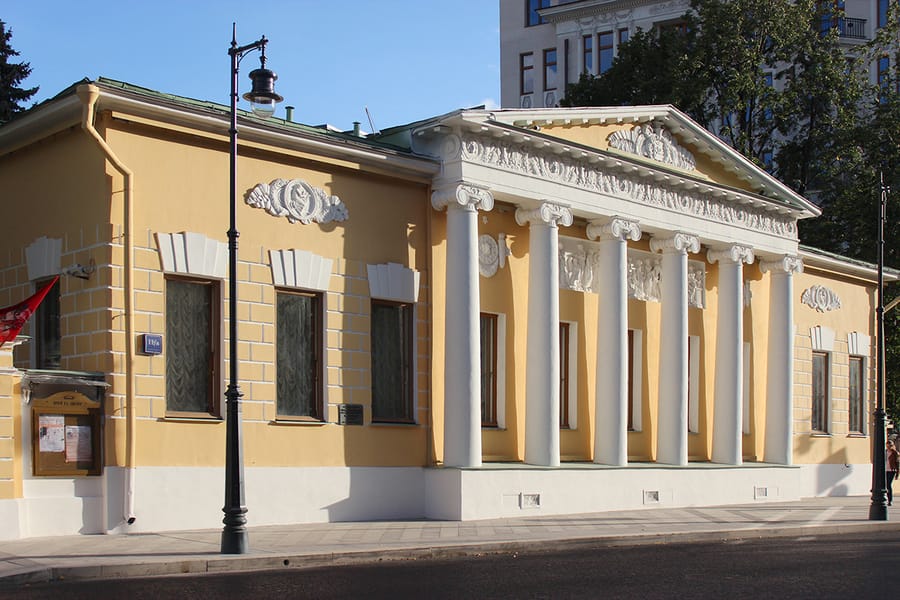 Considered one of the world's greatest novelists, Leo Tolstoy was best known for his realistic fiction that grappled with significant themes of religion and morality. He espoused the famous Christian doctrine of "non-resistance to evil" which essentially championed love, peace, reconciliation and forgiveness. Literary critics all over the world agree that this Russian writer was the genius behind masterpieces that evoked an introspective transparency, breaking down the human condition into minuscule fragments while relentlessly searching for life's meaning throughout his novels. In fact, his extraordinary writing has earned him multiple nominations for the Nobel Prize in Literature. 
Interestingly, Tolstoy was often described as godlike in his powers of understanding unspoken thoughts and his embodiment as the world's conscience. This is unparalleled when readers delve into his most famous acclaimed novels, namely War and Peace, a Russian classic which was first published in 1869. Based on the realism genre, this text explores Napoleon's invasion of Russia in 1812, providing a deeply intimate glimpse into the tumultuous relationships of three main characters from different families during the war. 
Another literary treasure is none other than Anna Karenina, which was deemed by Tolstoy himself as his first true novel. Published in 1878, this canonical novel is set against the backdrop of 19th century Russian high society in Moscow and St Petersburg. With beautiful prose, along with complex themes of love and adultery, the text navigates a tragic love affair between Anna, a beautiful married woman and Count Vronsky, a wealthy army officer. Other wonderful classics by this Russian writer include his novellas The Death of Ivan Illyich and Resurrection, coupled with his semi-autobiographical trilogy Childhood, Boyhood and Youth.
Tolstoy was born into the wealthy Hamovniki estate of an aristocratic family, located around 210 kilometres south of Moscow. It was here in Yasnaya Polyana (Tula Province) that he spent the rest of his life writing his most important literary works. In fact, travellers can embark on a customised Moscow Tour to see the breathtaking Monument to Lev Tolstoy in the Tula Oblast. Additionally, a granite sculpture dedicated to the esteemed Russian writer was constructed in the Courtyard of the State Museum of Leo Tolstoy in Prechistenka Street, Moscow. For Russian literature enthusiasts, the Leo Tolstoy State Museum is a unique, world-class depository of the writer's handwritten heritage, brimming with books, historical documents, memorials, graphics and more. There are also various exhibitions of century-old paintings, sculptures, photos and lifetime publications dedicated towards Tolstoy. 
Anton Chekhov (1860 – 1904)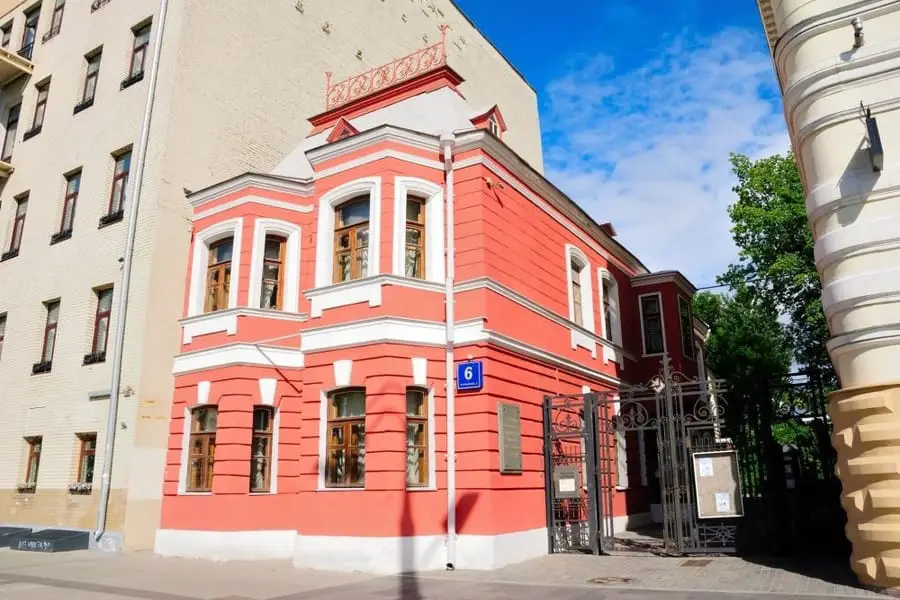 Born in Taganrog Russia, Anton Chekhov was an eminent Russian playwright and master of the modern short story. Using skilled precision of language, Chekhov delved into the complex intricacies of realistic and mundane livelihoods, while unravelling the mysterious motives of his characters. This Russian writer often specialised in creating an unsettling and haunting atmosphere within the trivialities of everyday Russian life, reflective of 19th century Russian realism. Many critics and readers believe that Chekhov's best plays and short stories have elegant simplicity and clean resolutions, devoid of obtrusive literary devices. 
Considered a seminal figure who gave birth to early modernism in theatre, Chekhov's literary genius can be seen with his most famous plays, such as The Seagull (1895) which is established in the tranquil Russian countryside at the end of the 19th century. This tragic slice-of-life drama tells the story of a struggling writer who has unrequited feelings for a young, aspiring actress. Notably, the play revolves around themes of lost opportunities and unfulfilled desires, existentialism and the search for life's meaning. Anton Chekhov also wrote another theatrical masterpiece set in rural 19th century Russia, called Uncle Vanya (1897) which explores notions of aimlessness, regretful decisions and the loss of hope. His other notable works include The Cherry Orchard and Three Sisters.
Chekhov grew up in a working-class serf family with his father, who was a struggling merchant and a devoutly religious disciplinarian. Only a year after Chekhov's birth, Russian peasants were emancipated and the feudal system was abolished. After his father went bankrupt, Chekhov was financially responsible for his family and frequently wrote vignettes about Russian street life to support himself while pursuing a medical degree. Since Russia had a rigid social hierarchy system, Chekhov emerged as the only great Russian writer of the 19th century who came from the peasant class. Travellers can visit Chekhov monuments in several Russian cities: Moscow, Taganrog, Yuzhno-Sakhalinsk, Krasnoyarsk, Tomsk and other smaller settlements. Additionally, the Anton Chekhov House Museum on Sadovaya-Kudrinskaya Street is another great attraction for any person interested in learning more about famous Russian writers!
Fyodor Dostoevsky (1821-1881)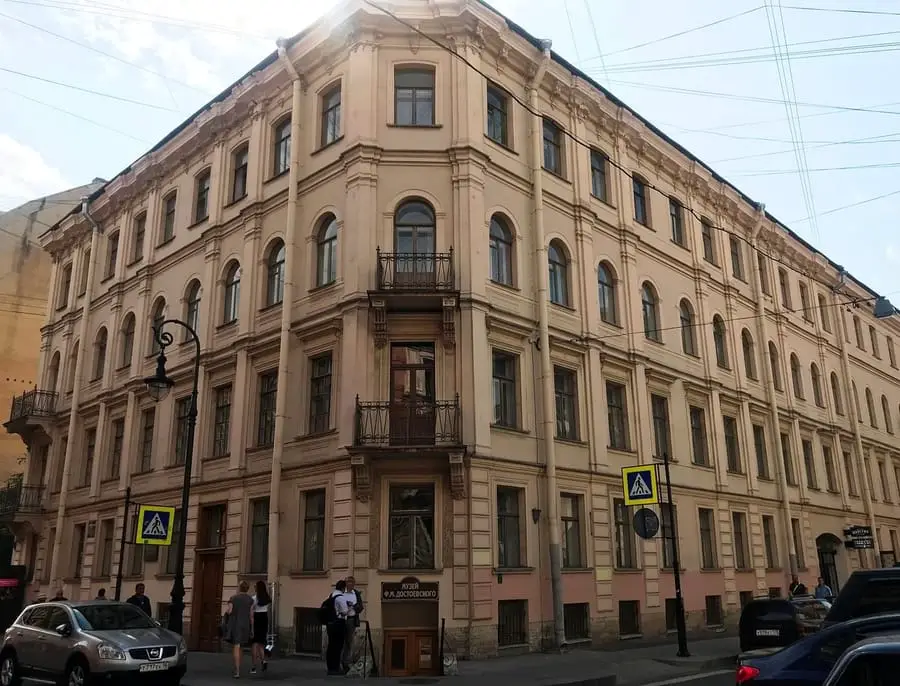 Widely regarded as an influential force of 20th-century fiction, Fyodor Dostoevsky was a Russian novelist, short story writer, essayist and journalist. He was well-known for his deep, and often complex psychological explorations into the dark side of human nature. Notably, Dostoevsky's works were often considered prophetic as they accurately predicted the behaviour of Russian revolutionaries once they acquired power. Like many Russian writers, his ideologies profoundly shaped various schools of psychology, theology and existentialism, while having remarkable contributions towards literary modernism. 
Dostoevsky had a comfortable, middle-class upbringing on the outskirts of Moscow during the period of Tsarist Russia. His father was a successful doctor who worked in a hospital complex that provided services for the very poor. This caused young Dostoevsky to have great exposure to many harrowing experiences that his aristocratic peers would be carefully sheltered from. As he grew up, his devout Orthodox Christian faith became stronger, forged through numerous life changing experiences – affiliation with radical groups, near execution, imprisonment and forced labour in Siberia, along with epileptic seizures. 
While Dostoevsky grew up in Moscow, he spent a large part of his life in St Petersburg, where many of his novels were inspired from. In fact, visitors can embark on a personalised St Petersburg Tour or overseas Student Trip to see Dostoevksy's last apartment, which has now been transformed into a museum – Dostoevsky Museum. Here, you can learn about the author's most famous works, coupled with his daily life and routines. 
Unsurprisingly, Dostoevsky often distinguished himself from other Russian writers who came from nobility. While many of them wrote about stable traditions and "beautiful forms", he instead explored the complicated hardships of accidental families and humiliated individuals. He often capitalised past torment and dramatized his own legendary experiences to create some of his greatest characters. These resulted in very dark, grotesque and violent works, such as Notes from Underground (1864) and Crime and Punishment (1866). Other prominent novels include The Idiot, Demons and The Brothers Karamazov. Many of these texts centred around the value of suffering, identity and self-destruction, gratitude of life's beauty and the dangers of idealism. 
Nikolai Gogol (1809-1852)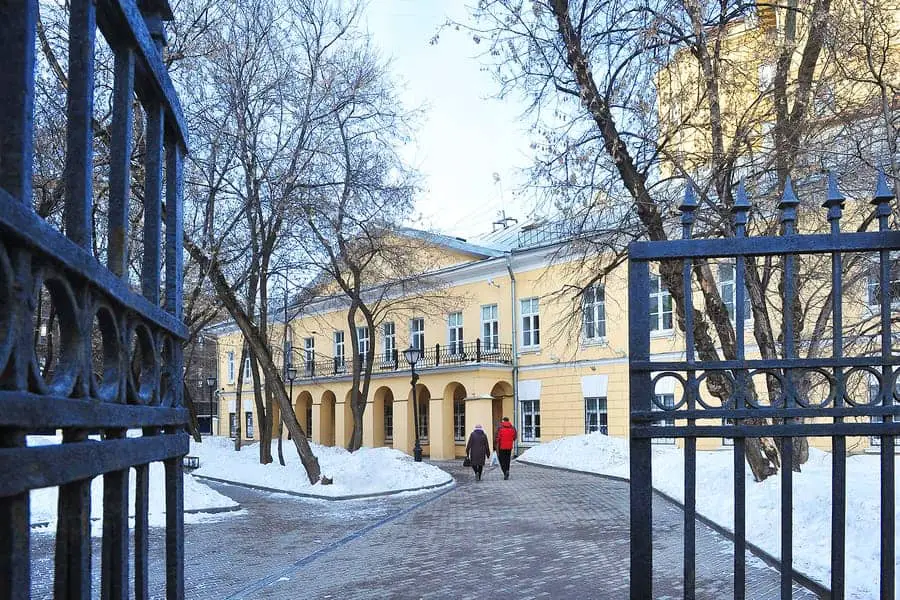 Nikolai Gogol is undoubtedly one of Russia's greatest writers of all time. He was a Ukrainian-born novelist, short story writer and dramatist whose works are considered the foundation of 19th century Russian realism. Gogol grew up in Sorochintsy in Ukraine's Poltava District, where the peaceful countryside served as immense inspiration for his writing, including its colourful peasantry, Kazak traditions and rich folklore. After a few literary failures and irresponsible trips, Gogol returned to St Petersburg and wrote periodicals that reflected his childhood memories of picturesque landscapes, while interweaving these romantic tales with supernatural phenomena. 
Written in a lively, and occasionally, colloquial prose, Gogol's works were refreshing contributions to Russian literature that combined his whimsical imagination with an authentic folk flavour, including the sprinkle of Ukrainian language and cultural references. Among many, some of Gogol's most famous and captivating stories included Dead Souls, which was first published in 1842. This exemplary novel chronicles the splendid travels and epic adventures of Pavel Ivanovich. It is celebrated by critics for its satirical approach in representing an exceptionally realistic portrait of Russian provincial life. Another well-known tale is The Overcoat which is a short fiction that narrates the life and death of an impoverished government clerk living in St Petersburg, who seeks to buy a new overcoat after being relentlessly teased by his colleagues. Other works by Nikolai Gogol include: The Nose and Diary of a Madman. 
Gogol's legacy has been immortalised through the Gogol House Memorial Museum and Scientific Library in Nikitsky Boulevard, Moscow. This is the only place in the Russian capital which has kept the last memory of the writer's final years. The Gogol House is an ancient city mansion with 17th century roots, combining a research library of over 250,000 volumes, a research centre, an exhibition hall and a memorial museum. Here, the writer worked on the second volume of Dead Souls and burned the manuscripts of the poem. Travellers can also visit Arbatskaya Ploschad, where two statue versions of Nikolai Gogol (Happy and Sad) can be admired. Book a customised Moscow Tour or take an Educational Tour to Russia to see these awe-inspiring landmarks!
Mikhail Bulgakov (1891-1940)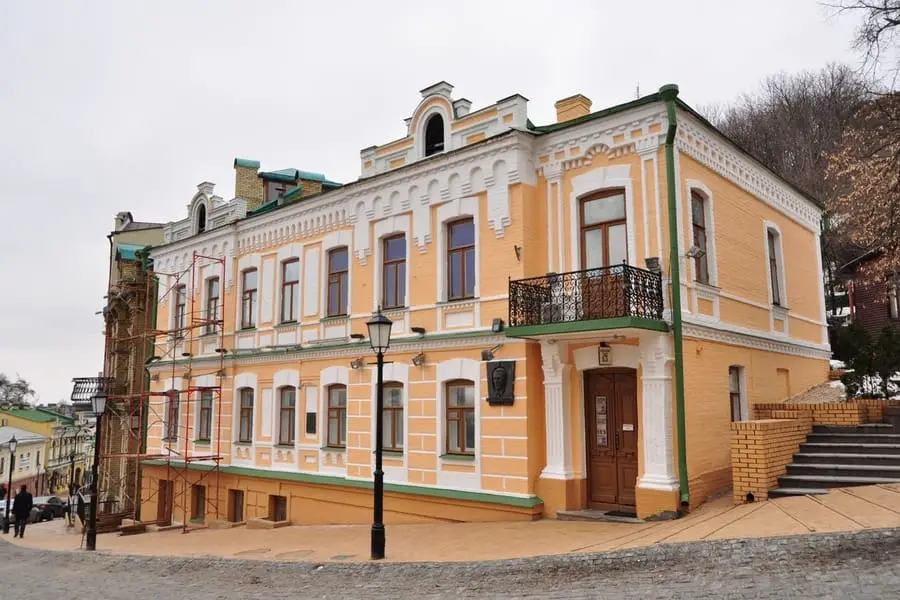 Born in Kiev, Ukraine, Mikhail Bulgakov was a Soviet playwright, novelist and short story writer who was best known for his witty humour and piercing satire of the Soviet communist regime. As the oldest son of six children, he was born into a family of intellectual elites where his father was a theology professor. Bulgakov actually began his adult life as a doctor, yet eventually gave medicine up for writing. In fact, he wrote about his experiences as a doctor in his early works Notes of a Young Doctor. In this book, he described his suffering from an infection in 1917-1919 which caused an unbearably painful itch, leading to his addiction to morphine which he gradually conquered over time.
Bulgakov's experiences with war and tragedy manifested when he joined the anti-communist White Army as a field doctor during the Russian Civil War. Following this event, his first major work was the novel titled The White Guard, which was serialised in 1925 but never published in book form. It provided a realistic and sympathetic portrayal of the anti-Bolshevik White officers and faced significant backlash due to its lack of a communist hero. Bulgakov's scathing political rhetoric was then adapted into a successful play called The Days of the Turbins in 1926, which detailed the demise of the White Army. It was performed more than 200 times at the Moscow Art Theatre and despite its popularity, the play was later banned.
Due to their brutal realism and grotesque humour that criticised the Soviet regime, Bulgakov's works became increasingly censored by the authorities during the Great Purge. In 1925, he published a bitter satirical novella and absurdist parable Heart of a Dog that evoked the loss of civilised values in Russia under Bolshevism. This caused him to be interrogated by the Soviet Secret Service OGPU, who confiscated his personal diary and several unfinished works. By 1930, he was effectively prohibited from writing. His plays were banned in all theatres which left him in terrible poverty. Despite this period of literary ostracism until his death, Bulgakov continued producing groundbreaking masterpieces. One such famous work was The Master and Margarita (1966), a profound Gogolesque fantasy and witty philosophical novel which juxtaposed eternal notions of good and evil. To this day, it is still considered one of Russia's finest 20th century novels, exposing the corruption and hypocrisy of the Soviet cultural elite.
Fans of Russian writers can visit the Bulgakov Museum in Moscow, inside the very apartment where Bulgakov had resided while writing The Master and Margarita. They can also travel to the legendary Mikhail Bulgakov Museum in his birthplace of Kiev (Ukraine), a resurrected antique house which contains 4000 exhibits of the Russian writer's personal belongings, works and relics.
Ivan Turgenev (1818-1883)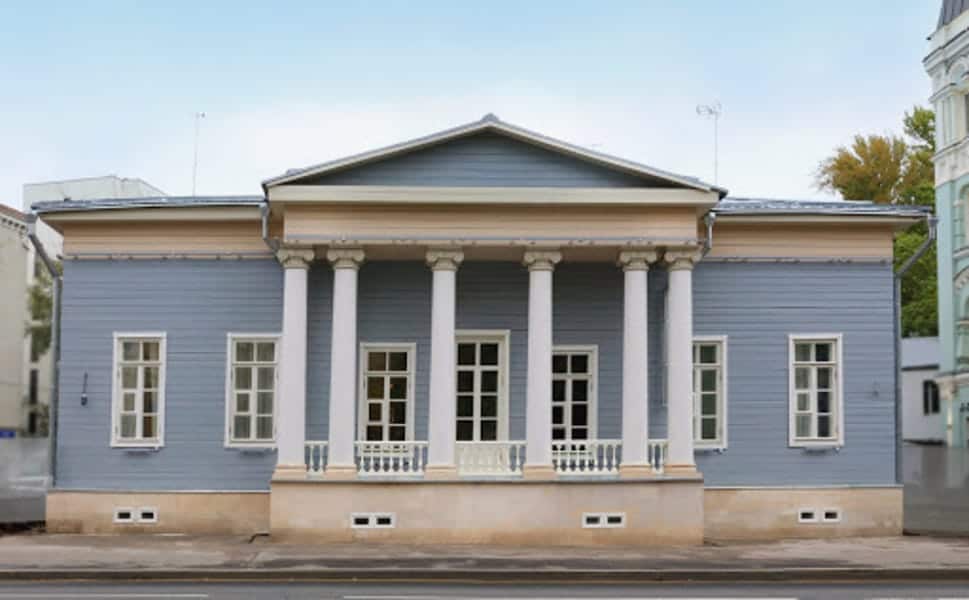 Famously known for popularising Russian literature to the West, Ivan Turgenev was a highly esteemed novelist, poet and playwright born in Oryol, Russia. He was particularly adept at conveying detailed imagery of everyday 19th century Russia, including authentic portrayals of the Russian peasantry and fascinating depictions of Russian academics who desired to advance the country into a new age. Not only did Turgenev express a deep concern for the future of Russia in his writings, he also maintained the integrity of craft which has embedded him into Russian literary canon. Travellers can visit the first monument of the great Russian writer, inaugurated in the historical centre of Moscow at Ulitsa Ostozhenka, next to the Ivan Turgenev Museum. 
Turgenev spent many of his years in Western Europe due to his liberal political stance and artistic personality, caught between Tsarist rule and revolutionary radicalism amongst Russian intellectuals. This mindset was largely influenced by his childhood at the wealthy country estate of Spasskoye-Lutovinovo, which he perceived as a symbol of socioeconomic injustice inherent between the Russian peasantry and gentry. As a result, Turgenev's works became dedicated to criticising the grievances of Russian society, while envisioning the rise of intelligentsia for the nation's sociopolitical betterment. While he was educated in schools and universities of Moscow and St Petersburg, Turgenev's learning experiences at the University of Berlin affirmed his belief of the West's superiority and Russia's need to become westernised. 
Many of Turgenev's fictional works centred around early love and unfulfilled aspirations, despite being a writer of remarkable detachment and ironic objectivity. His intimate platonic relationship with renowned singer Pauline Viardot was a source of inspiration for these works, including several novellas such as Rudin, A Nest of Nobles and On the Eve. Notably, his most famous work Fathers and Sons paints an intriguing portrait of mid 19th-century nihilism, which captures the conflict between older generations and idealistic youth. The Russian writer's other finest literary works combined a wistful nostalgia for the past such as A Lear of the Steppes and Torrents of Spring, along with Poems in Prose. 
Anna Akhmatova (1889-1966)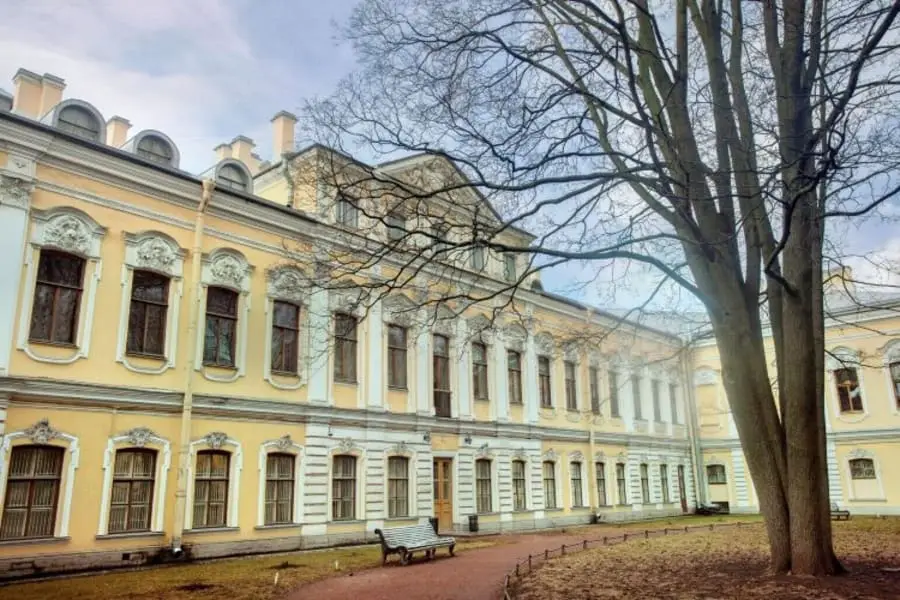 Born in the city of Odessa in Ukraine, Anna Akhmatova is considered one of Russia's greatest poets of the 20th century. She also wrote prose including memoirs, autobiographical pieces and literary scholarship on Russian writers such as Alexander Pushkin. Throughout her life, Akhmatova experienced both pre-revolutionary and Soviet Russia, yet her poetic verse in many ways extended and preserved classical Russian culture during periods of avant-garde radicalism and socialist realism. Although she was frequently confronted with government opposition to her work, she was deeply loved and revered by the Russian public, partly because she chose not to abandon her country during political turmoil. 
Akhmatova was born into an upper-class family in Bolshoi Fontan, where her mother belonged to a powerful clan of landowners and her father had become a hereditary noble for service in the royal navy. She grew up in Tsarskoe Selo (Tsar's Village), an opulent suburb in St Petersburg which was surrounded by luxurious mansions belonging to Russian aristocrats. As a teenager, she developed an interest in poetry but was actively discouraged by her father. She eventually studied law in Kiev, and married the poet/critic Nikolai Gumilev. While her husband was away travelling, Akhmatova wrote many of the beautiful poems that would be published in her first book Evening (1912). This book launched her career and she became a cult figure in the Russian literary circle. This was followed by her critically acclaimed collection of poems Rosary (1914).
With her husband, Akhmatova became a leader of Acmetism, a literary movement which valued lucid, carefully crafted verses and challenged the vague Symbolist Style that dominated the Russian writing scene. Although Akhmatova grew up with great privilege, she experienced numerous hardships – Gumilev was executed by the Bolsheviks in 1921, her son Lev was imprisoned from 1949 to 1954, and many of her works were banned or censored. Her most accomplished works Requiem and Poem Without A Hero are visceral reactions to the Stalinist Terror, where she endured artistic repression and many personal losses. 
Indeed, Akhmatova's legacy still burns fiercely today – travellers and Russian literature enthusiasts can visit the Anna Akhmatova Monument in St Petersburg, which is a moving statue that rests across the river of the Kresty holding prison, where Akhmatova herself had queued for many days after her son was arrested during Stalin's terror. They can also check out the Anna Akhmatova Literary and Memorial Museum at the Fountain House in St Petersburg, which opened in 1989 on the centennial of her birth. 
Alexander Pushkin (1799-1837)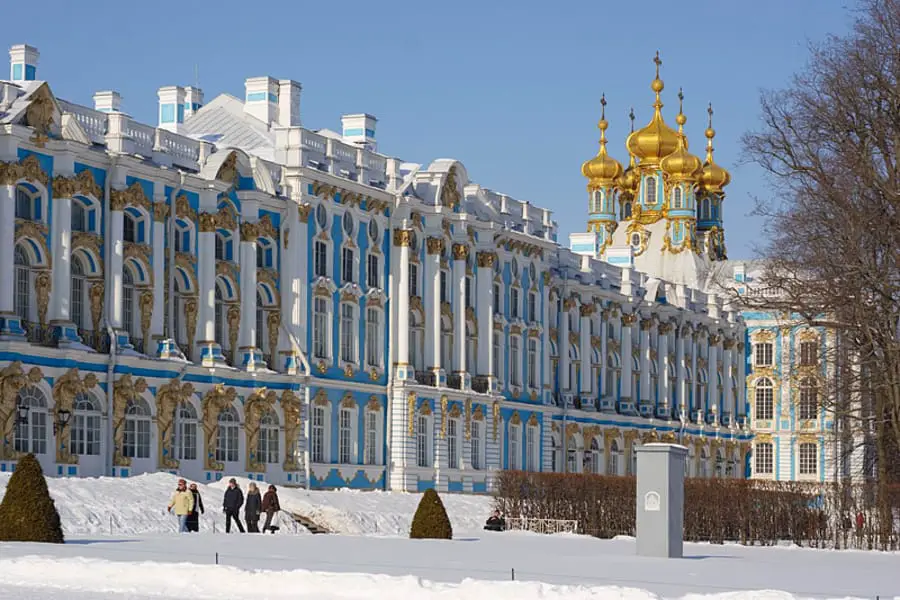 Almost everybody under the sun has heard of Russia's most celebrated writer – Alexander Pushkin. Known as the father of modern Russian literature, he was a prolific Russian poet, novelist, dramatist and short story writer who emerged from the Golden Age of Russian Poetry. Pushkin's most famous poems are considered Romantic due to their celebration of freedom and personal liberty, yet this remains ambiguous from his concise and more minimalist writing style. Pushkin's narrative poems, epics and lyrics are transcendent classics of Russian literary tradition, inspiring countless songs, ballets and many other artistic interpretations. 
The Russian writer was born into one of Russia's most famous noble families in Moscow, where many of his ancestors played major roles throughout Russian history. Pushkin himself began writing poetry as a student at Lyceum at Tsarskoe Selo, a school for aristocratic youth. He was particularly immersed into French poetry and Russian neoclassicism, which provided a source of inspiration for diverse elegis, songs and epistles.                                                                     
After graduating in 1817, Pushkin eventually became involved in St Petersburg society, where he wrote poems that criticised autocracy and high-ranking officials. His first major verse narrative was Ruslan and Ludmila (1820), an epic faux-fairytale based on medieval Russian history and written in iambic tetrameter, successfully breaking literary conventions. Soon after its publication, Pushkin was exiled to southern Russia for his dissenting political views from 1820 to 1823. At the end of this period, he began writing his masterpiece Eugene Onegin (1833) for seven years. This heart-wrenching lyric opera involves a selfish hero who eventually regrets the rejection of a young woman's love and his fatal duel with his best friend. Other notable works include the historical drama Boris Godunov and The Captain's Daughter. 
In 1831, Pushkin married Natalia Goncharova, yet her beauty and favour in court led to many difficulties in his personal life. He even challenged one of her long-term admirers, George D'Anthès-Heeckeren – a French cavalry officer and royalist – to a duel, in which he tragically died. Despite his short life, Pushkin's death undoubtedly made him an immortal legend that extends far beyond Russian literature. His unquestionable poetic genius left an immense imprint on St Petersburg, with his name engraved on various Russian streets, metro stations, theatres and even the charming town of Pushkin. Travellers can also visit the obelisk marking the spot where he was shot in Komendantskiy Prospekt. They can also journey to the city centre on Ploshchad Iskusstv in front of the State Russian Museum, where a huge statue of Pushkin was erected to mark the 250th anniversary of the city's founding. 
Mikhail Lermontov (1814-1841)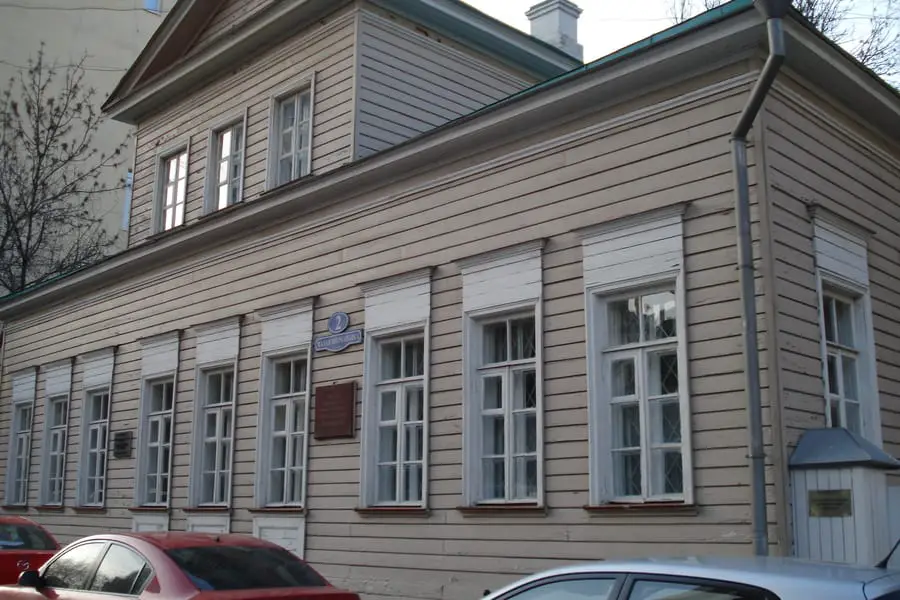 Considered a promising successor of Pushkin, Mikhail Lermontov was a distinguished Romantic Russian poet, writer and painter. His father was an impoverished army officer, whereas his mother was a wealthy young heiress from a respected aristocratic family. After the couple drifted apart and his mother died, Lermontov was brought up by his grandmother on her Tarkhany estate in Penzenskaya province (Central Russia). Here, Lermontov was greatly influenced by the exotic landscapes of the Caucasus, Russia's natural beauty, its rich folklore, ceremonies and traditions, alongside the resilient livelihoods of Russian peasantry and serfs. 
Many of Lermontov's lyric poetry is touched by a passionate yearning for freedom and contains rebellious undertones, agonising reflections on how to apply his strengths to life's work, and dreams of heroic deeds. This was significantly influenced by political events such as the Decembrist revolt during Imperial Russia and peasant mutinies during the 1830s. This widespread revolutionary sentiment in Western Europe was shared with him, fuelling an enthusiasm for the future of Russia and its spiritual needs. His poetry is interwoven with civic and philosophical themes, coupled with deeply personal motifs.
Notably, Lermontov also introduced the intonations of "iron verse" into Russian poetry, which is characterised by its heroic sound and intellectual expression. One of his most famous works is A Hero of Our Time, known for its compelling Byronic hero Pechorin, a military officer who undergoes dramatic adventures through the Caucasus. It is considered the pinnacle of Russian psychological realism, earning Lermontov immense critical acclaim. Readers can also check out The Death of a Poet, a controversial poem which accused the Russian aristocracy of complicity in the famous Russian writer Alexander Pushkin's murder. While the poem catapulted Lermontov to unprecedented levels of fame, it also evoked the Czar's wrath, who exiled him to the Caucasus. 
Travellers who are keen about this phenomenal writer's contribution to Russian literature can visit the Mikhail Lermontov Monument, located in the small park of Lermontovskaya Ploschad (Lermontov Square). This inspiring statue in Moscow, Russia is where Lermontov was born, yet the actual house of his birthplace has unfortunately been replaced by the Stalin Skyscraper. Luckily, they can also travel to the Mikhail Lermontov House-Museum, which is run as a branch of the State Literary Museum. It is the only remaining house where the poet lived with his grandmother until 1932, with a preserved interior and quaint wooden structure. 
Have an unquenchable thirst for Russian writers…?
Want to learn more about Russian Literature and gain invaluable insight into the most incredible Russian writers of all time? Why not embark on a life-changing Overseas Student Tour or customised trip to Russia's cultural capitals Moscow and St Petersburg, where the most grandiose literary museums and breathtaking state monuments can appease your intellectual curiosity? 
Don't hesitate to open a new chapter of your life with 56th Parallel's amazing Literary Tour!