Lake Baikal is not only one of the oldest, deepest and largest lakes in the world, it is undoubtedly Siberia's most breathtaking natural landmark. 
Lake Baikal – the deepest lake in the world
It contains 1/5th of the world's supply of fresh water and is home to an abundance of flora and fauna, many unique to the region – including the famous Omul fish, similar to a trout and fished commercially in the area and the famous Baikal Seal (Nerpa) the only freshwater seal in the world and can be found only in Lake Baikal.
Included on the UNESCO World Heritage list, Baikal continues to attract thousands of visitors to its shores all year round. However winter is when Lake Baikal really comes alive: the lake's surface transforms into a winter sports playground and the taiga wood surroundings are covered in a soft blanket of snow, setting a truly enchanted scene.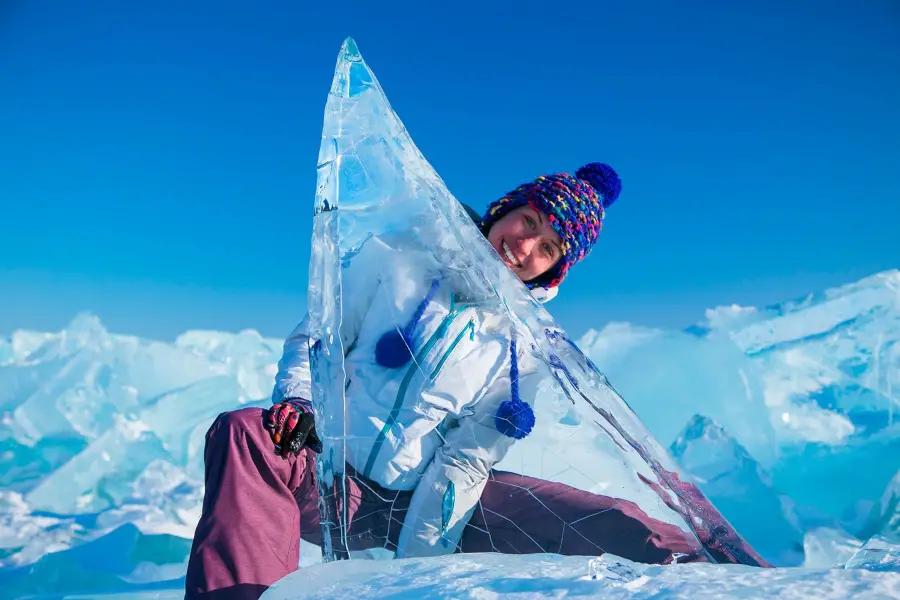 56th Parallel's 'Lake Baikal Ice Adventure' tour selects the highlights of the region, allowing guests to become immersed in UNESCO heritage site, Lake Baikal and discover what makes it so unique.
The nearest major hub to Lake Baikal in Irkutsk, one of Siberia's largest cities with a population of over 500 000. On arrival to Siberia take a stroll through Irkutsk's beautiful paved streets through old cathedrals and museums, seeing the attractions the city is known for. There's a reason Irkutsk was one of TripAdvisor's Traveller's Choice 2013 Award Winners.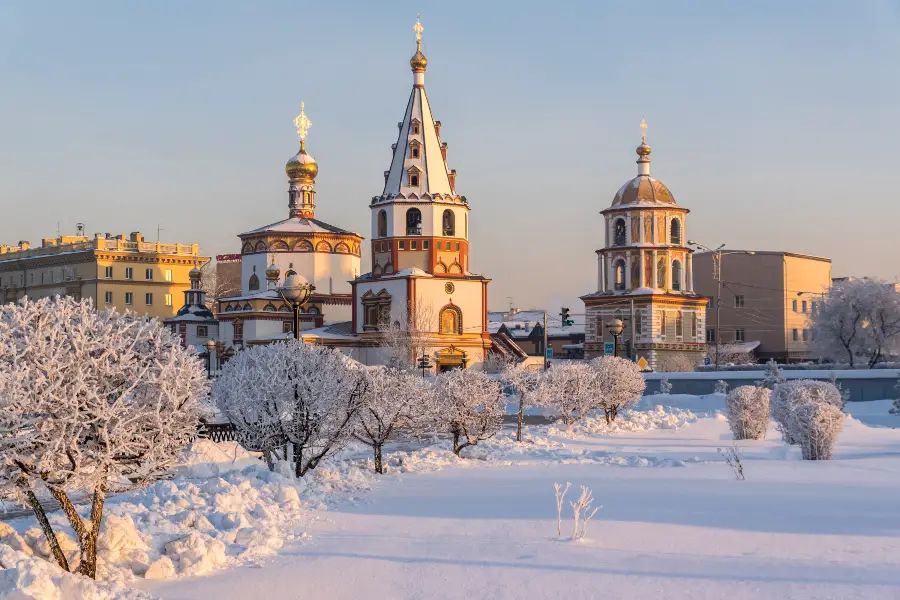 Once in Baikal, adventures available include 4WD adventure to Olkhon in jeeps across Siberia's signature icy terrain and snowy steppes.
The islands and caves of Baikal
In Olkhon visitors can explore the caves of one of Lake Baikal's many islands and unlock an undiscovered side of Siberia. The famous caves of the Tazheran steppes are mesmerising and lead a path towards ancient cave paintings deep within Olkhon.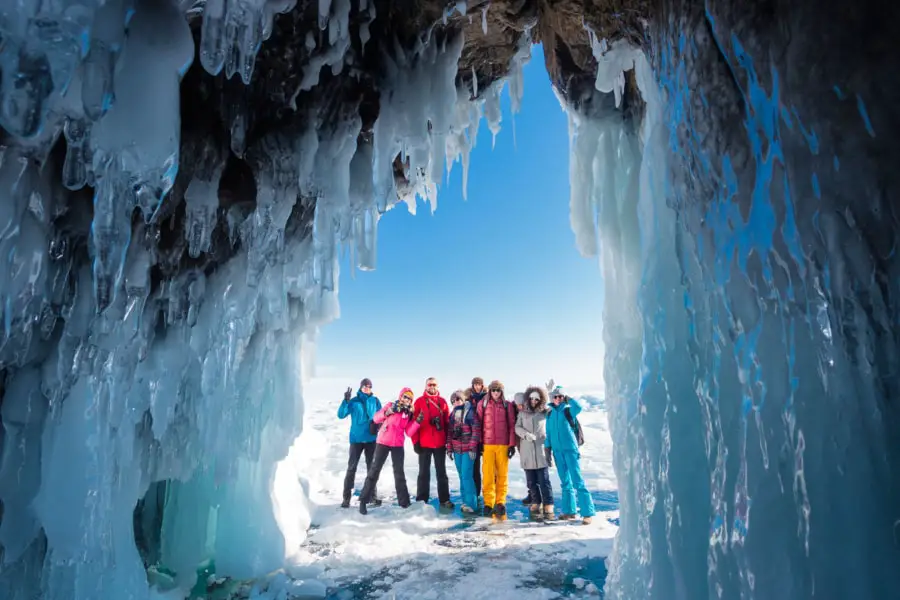 Explore your spiritual side
On the island, you can observe ancient Buddhist traditions and see the holy Buddhist mortar at Ogoy Island before retreating to a hotel on the shore of Baikal.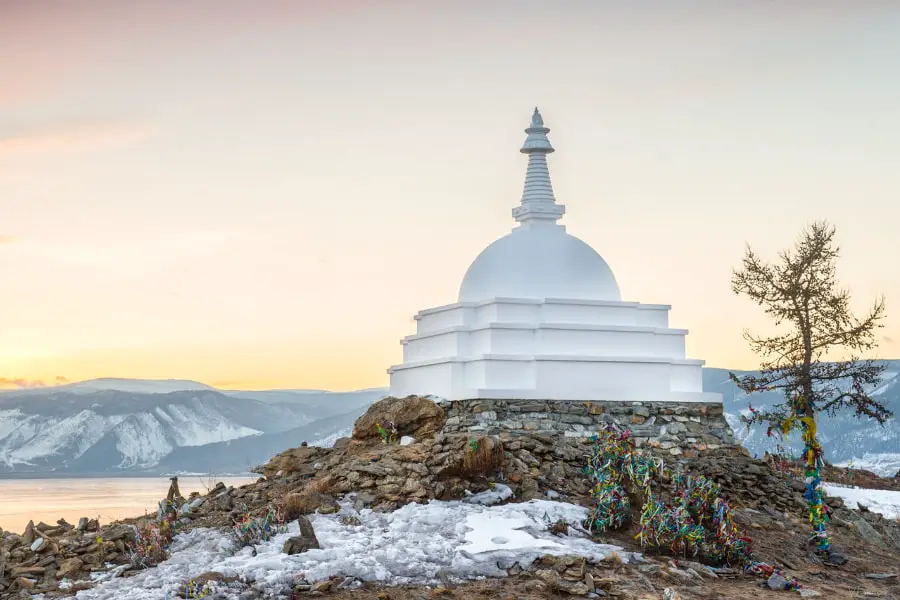 Embark on guided tours through beautiful spots on around the lake such as Cape Shaman,  Cape Sagan Khushun and Cape Khoboy, and discover a panoramic perspective of Baikal and its vast beauty.
No trip to Baikal in winter is complete without a picnic lunch on its icy surface either. Enjoy smoked cisco, Saturday and Siberian tincture on pine nuts with views across a snowy backdrop.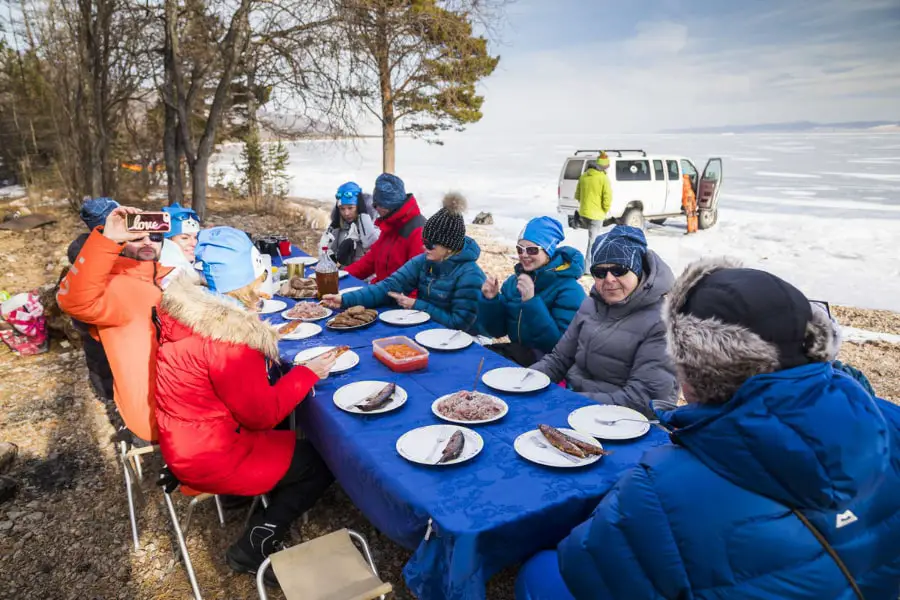 Make Baikal your playground
In Winter the Lake becomes the world's largest ice skating rink. Play winter sports on its frozen surface: from tube riding to ice skating to winter putt-putt, there's something for everyone.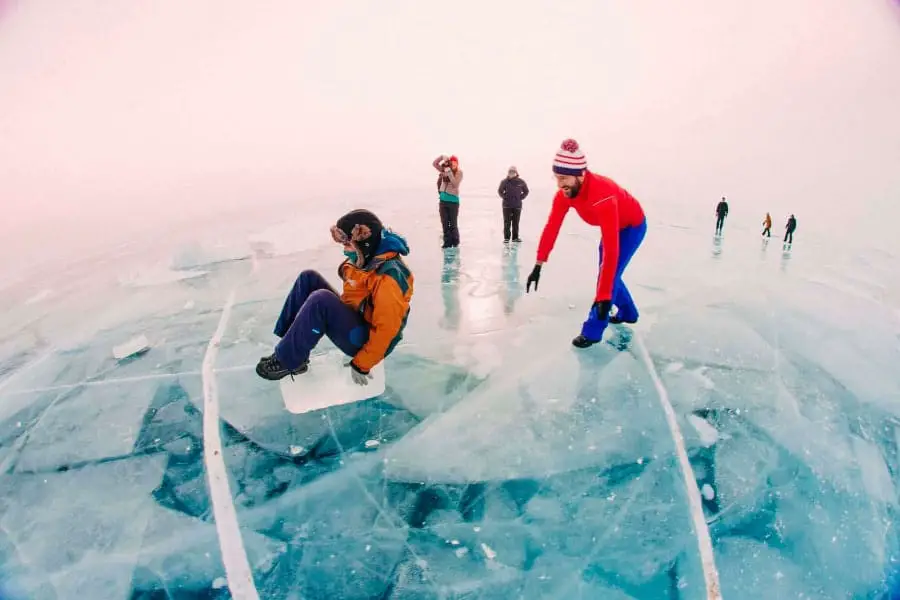 Enjoy a hovercraft ride across the ice to Peschanaya Bay, famous for its pyramid-shaped cliffs and spectacular views of the lake. Marvel at the Lake from one of its most impressive viewpoints.
Ride like a Siberian while you're on Russian soil. Race on a snowmobile on the southern shore of the lake and go dog-sledding through the taiga woods with a team of experienced Siberian huskies.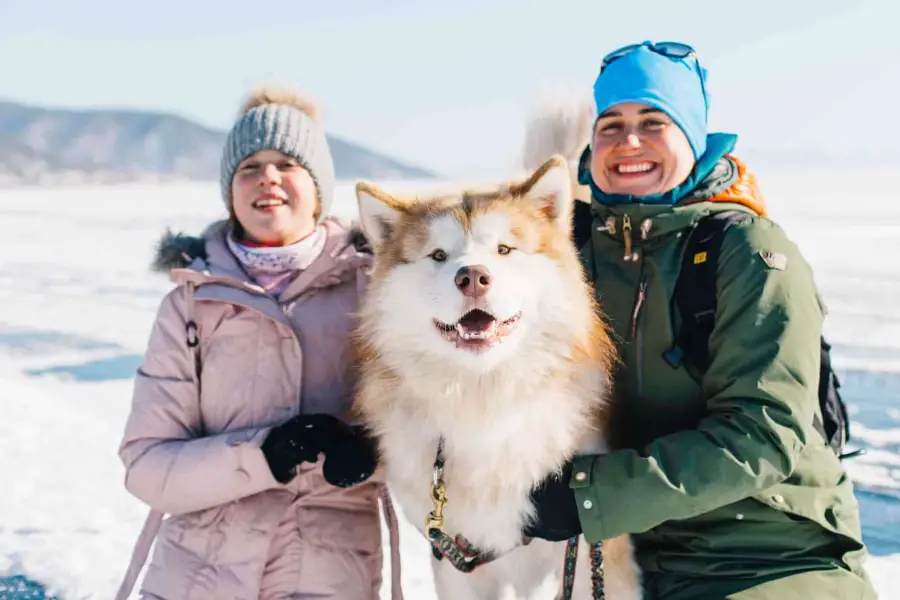 Float the day away
On your final day at Baikal, you'll enjoy a unique and unforgettable experience, you will go ice floating on ice cut from the surface of Lake Baikal, on a course that will lead you to the legendary Shaman Stone that separates Baikal and Angara. The ice rafting journey will be accompanied by mulled wine and a feast of local chocolate and cheeses, before taking one last dip in a Siberian sauna.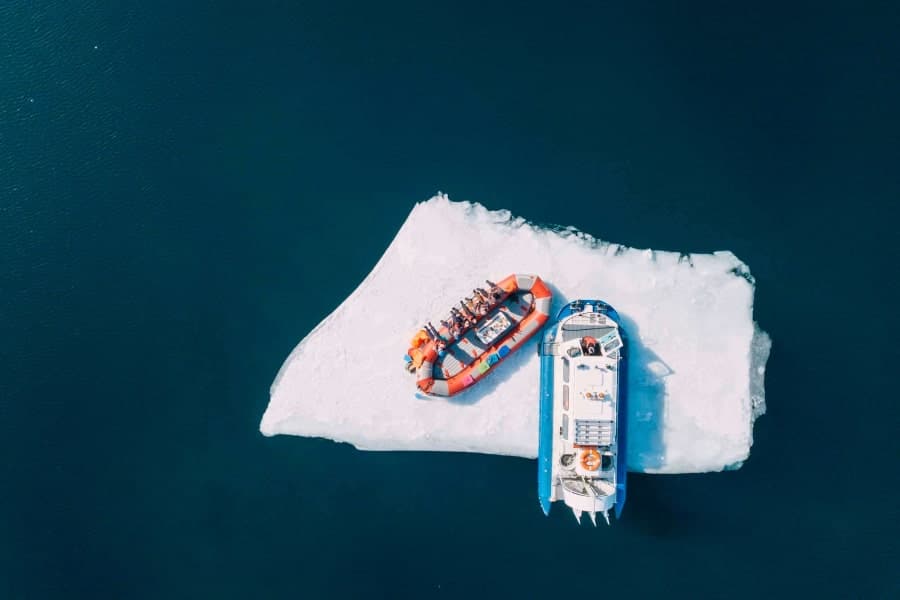 See the sites of Irkutsk and Listvyanka, and explore the legendary Lake Baikal. Hear the tales and traditions which make this region one of the most unique in the world and experience the winter wonderland which Baikal becomes.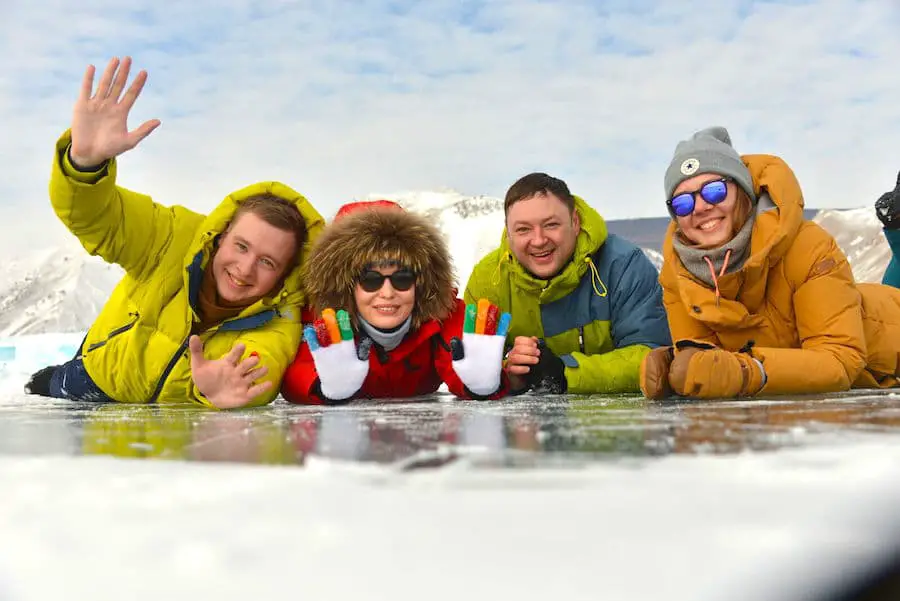 For bookings and enquiries on the 'Lake Baikal Ice Adventure' or other experiential travel ventures within Russia and Siberia, contact 56th Parallel.
Check out this video to see more about winter at Lake Baikal:
Related posts