The Taltsy Museum of Wooden Architecture and Ethnography allows visitors to step into the everyday life and culture of Russians, Siberians from past centuries.
Enjoy wooden architecture
Taltsy Museum, founded in 1966, opened for visitors in July 1980 and has since become a popular stop on the road to Lake Baikal. Taltsy is a unique, open-air museum that lets visitors walk around the 40 historical-architectural monuments and over 8,000 other exhibits.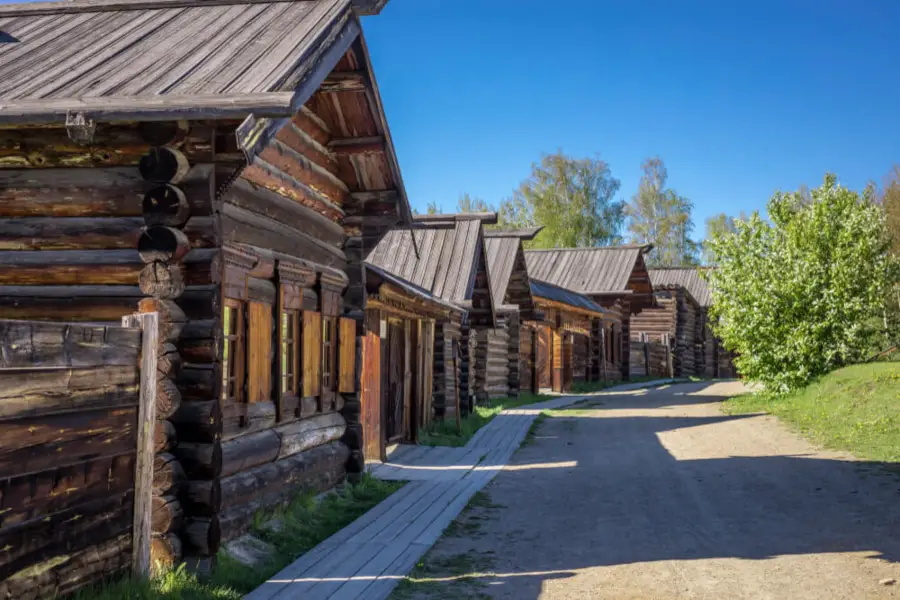 The museum is divided into two areas; the Russian and the Buryat areas and offers a range of historically and culturally significant monuments and exhibits from the 17-20th centuries.
Immerse yourself in the Siberian culture
The Museum is set on 67 hectares of protected land and featured replicate buildings from historical Siberian villages, including houses, farmsteads, churches, and a school building. Visitors can enter these historical building and see tools, clothes, furniture, and other everyday objects from Siberian village life.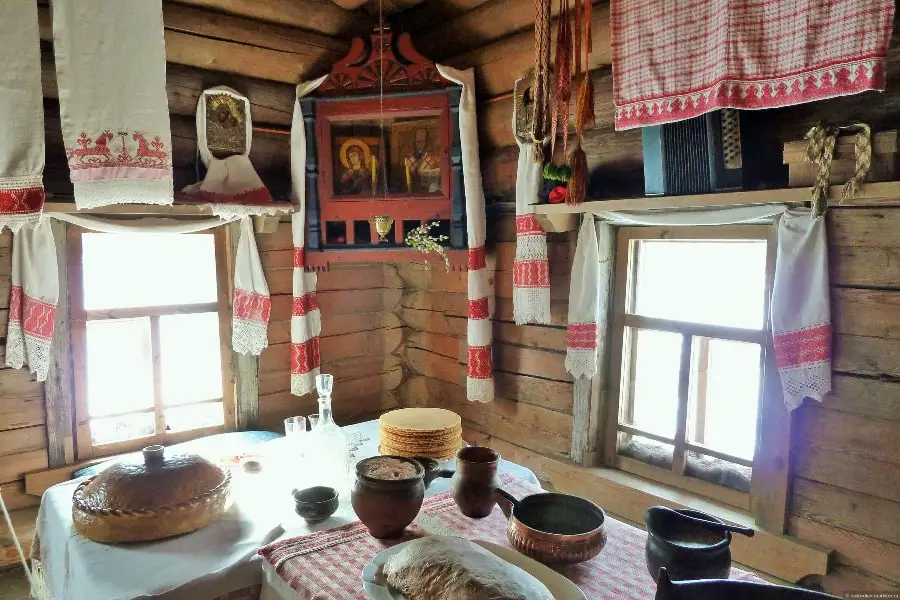 Open doors to traditional life
Each monument replicates life from a specific region of Siberia. The architectural complex of the museum displays an Evenk summer and autumn campsite, a cascade with three watermills, the farms of Moskovskiy, Seryshev, Prokopyev and Nepomiluev peasants, a common bread barn from Mangazeya, a school, a cemetery, Troitskaya church and Buryat summer camp.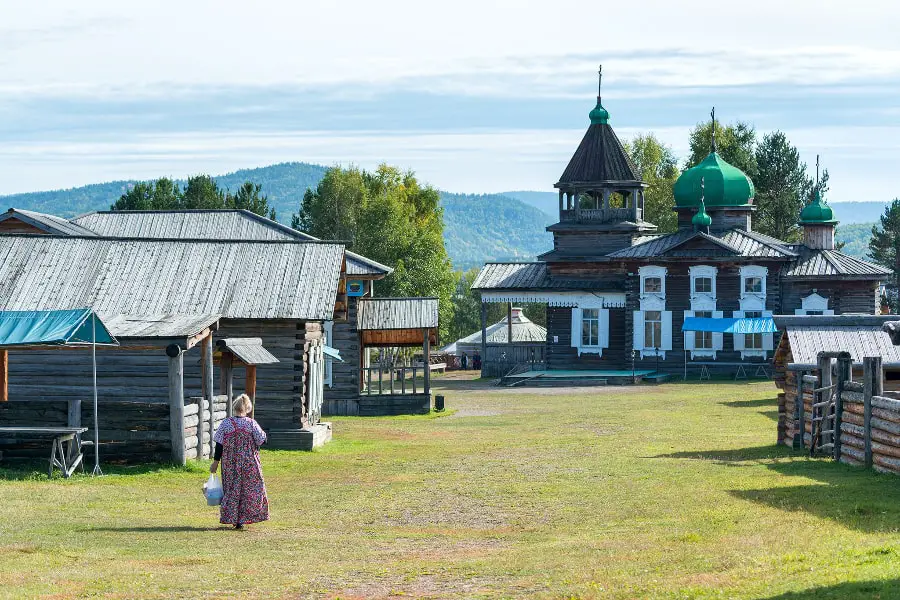 Among the more rare monuments, is the Tower of the Saviour built in 1667 and the Kazanskaya chapel of former Ilimsk fortress built between 1667and 1679. Both of these monuments were built over 300 years ago without any nails. These, as well as the houses near the Angara flood lands, were transferred to the Museum's location from the flooded areas of the Ust-Ilimskaya.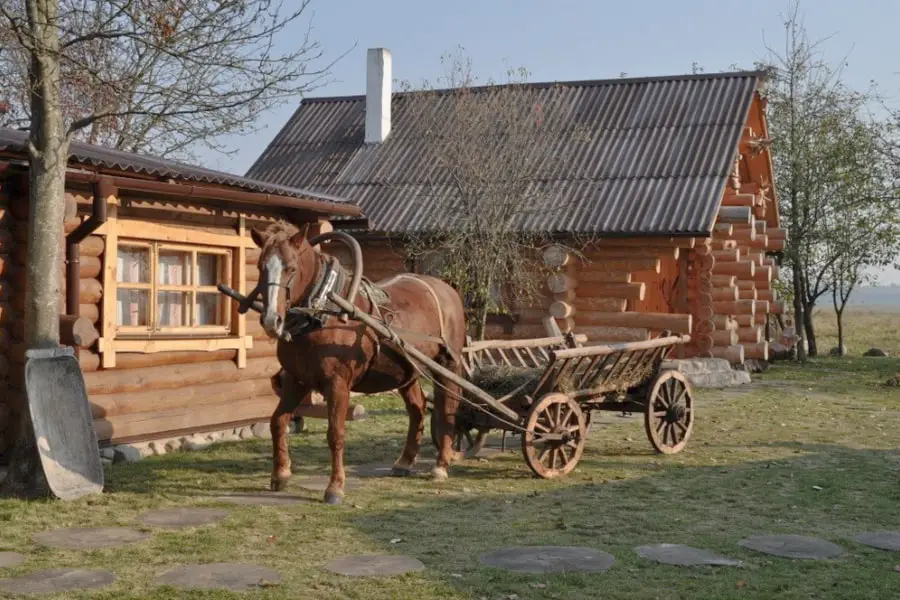 On 20th February 1995, the Russian Federation President issued a decree to make The Taltsy Museum of Wooden Architecture and Ethnography an object of national history and culture heritage.
The  Museum is located on the Angara River which makes the museum, already highly interesting and educational also a magnificently beautiful place to visit. Various celebrations occur throughout the year on the museum grounds. In February-March it is Maslenitsa (Mardi Gras), in April – Easter, in June – the Trinity, in July – All Russian Saints Day, in August – Transfiguration Day.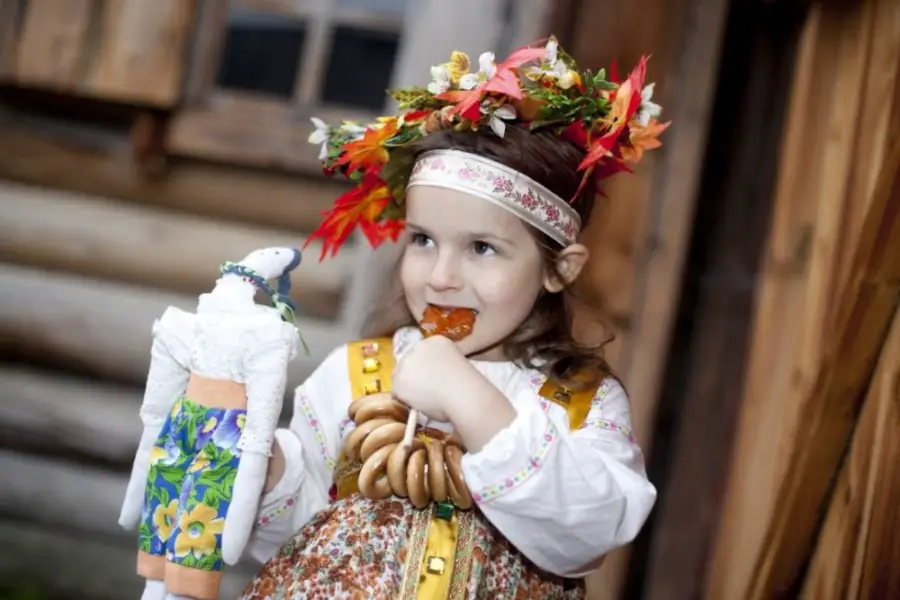 Experience this unique museum or learn more about Siberian culture and everyday life on our The Legend of Lake Baikal tour.
Related posts