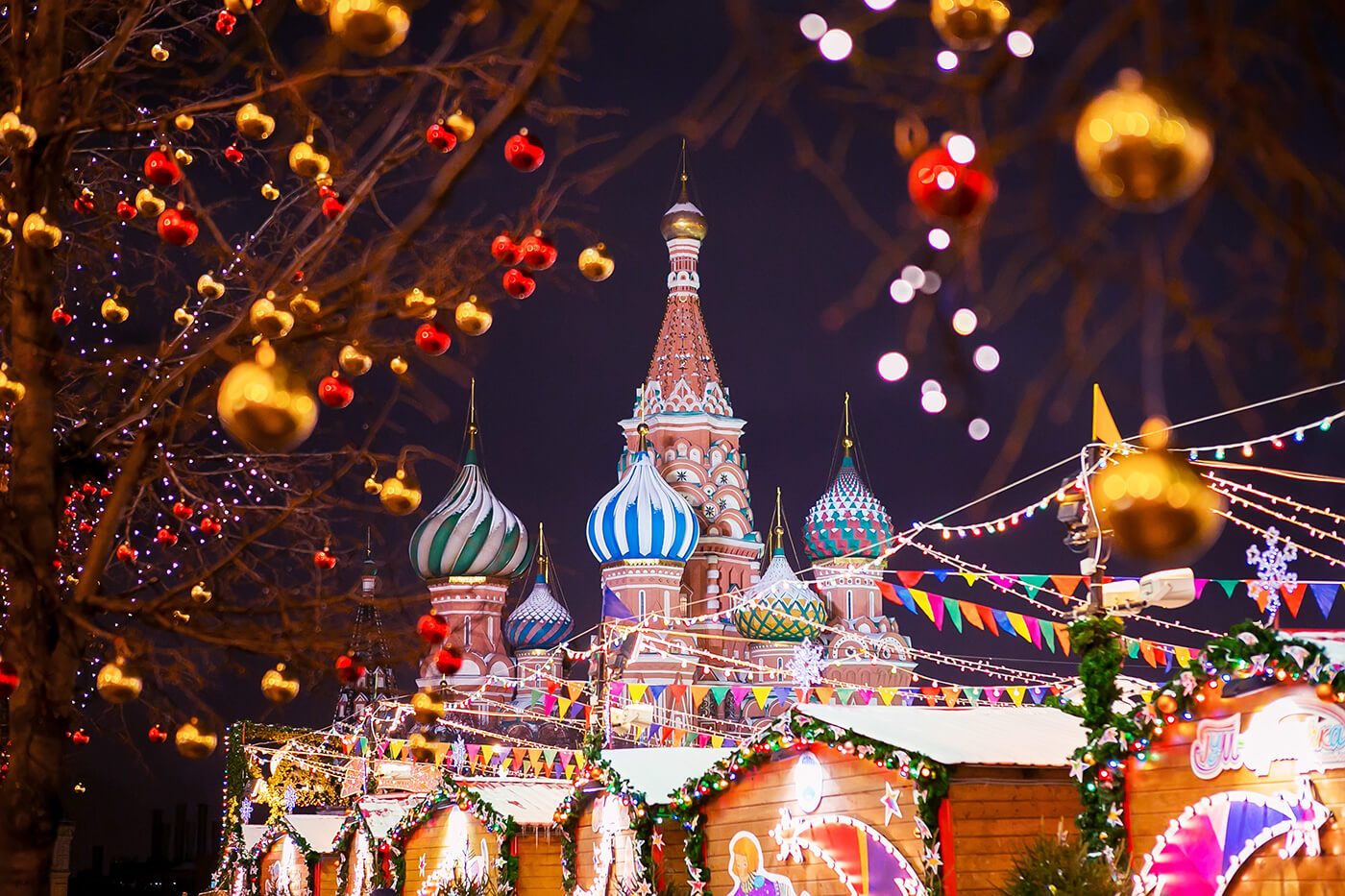 We invite you to enjoy a Russian new years holiday and experience the magic of Moscow, St. Petersburg, Petrozavodsk, Vologda. Celebrate the New Year beyond the Arctic Circle on the shores of the Barents Sea with a glass of sparkling champagne, joy and laughter. Truly, an unusual and colourful journey, like the elusive Northern Lights themselves! The New Year is celebrated at the festive dinner with a colourful show program in the beautifully decorated hotel restaurant.
This short detour from either Moscow or St Petersburg gives you the chance to explore some of the most remarkable historical and natural landmarks of Karelia. Known as Russia's 'Land of Lakes', Karelia is a republic with its own unique culture, bordering Finland and the White Sea. Your tour begins in Petrozavodsk, the largest city in Karelia and the gateway to Kizhi Island, the most visually spectacular cultural site in Karelia. We'll reach Kizhi by rapid hydrofoil boat, giving us plenty of time to explore the World Heritage Listed Kizhi Pogost, a collection of 17th and 18th-century churches, elaborately and fantastically crafted entirely out of wood.
TRIP HIGHLIGHTS
The Kizhi Open Air Museum is a World Heritage site and one of the most unmissable greatest cultural attractions in Russia. The island contains some 83 relocated buildings from the 17th to the 19th centuries, each one elaborately crafted out of wood
The crown jewel of Khizi is the Transfiguration Church, an architectural masterpiece featuring a chorus of wooden domes, gables and ingenious decorations designed to keep water off the walls. Built without using a single nail, it has withstood the elements for over 150 years
Experience a train journey unlike any other. An adventure on rails to the top of the world, the lands above the Arctic Circle where the mythical Aurora Borealis performs her breathtaking celestial dance in the velvet black Polar night sky. This compelling 12-day Northern Lights Train Tour showcases the unique contrast between two of Russia's most majestic cities and the isolated yet charming communities deep within the Russian and Norwegian Arctic Circle. Commencing in St. Petersburg, we visit some of the city's most prominent historical and cultural sites, before embarking on this remarkable Arctic railway adventure in search of the elusive Aurora Borealis.
Arctic Rail Explorer Tour Highlights:
Admire the architectural splendour of one of Europe's most beautiful cities on a guided two-day tour of St Petersburg that includes St Isaac's Cathedral and the Hermitage, as well as a trip to Pushkin to visit the extravagant Catherine Palace
In the extreme north of Norway, above the Arctic Circle lies Kirkenes, a tiny frontier town near the Russian border. Ride a snowmobile across the frozen fjords outside town and try your hand at fishing for the Arctic's most prized seafood, the king crab