Even in winter, Kamchatka is steamy, fiery and untamed! See spectacular mountain peaks and pave your own snow-covered adventure down Kamchatka's untouched volcanic slopes.
The Kamchatka Winter adventure encompasses the best elements of one of the most pristine and untouched spots in Russia. A mix of barren mountains, windswept coasts and lush forests and meadows, Kamchatka is a unique Siberian backdrop brimming with new discoveries at every turn. Known for its incredible natural landscape, brown bears and hot springs, winter is an ideal time to visit this snowy peninsula in the far east of Russia. Whether it's wildlife watching, skiing down Kamchatka's signature Siberian slopes or taking a helicopter ride over the peninsula, it proves to be the ultimate winter adventure for travellers.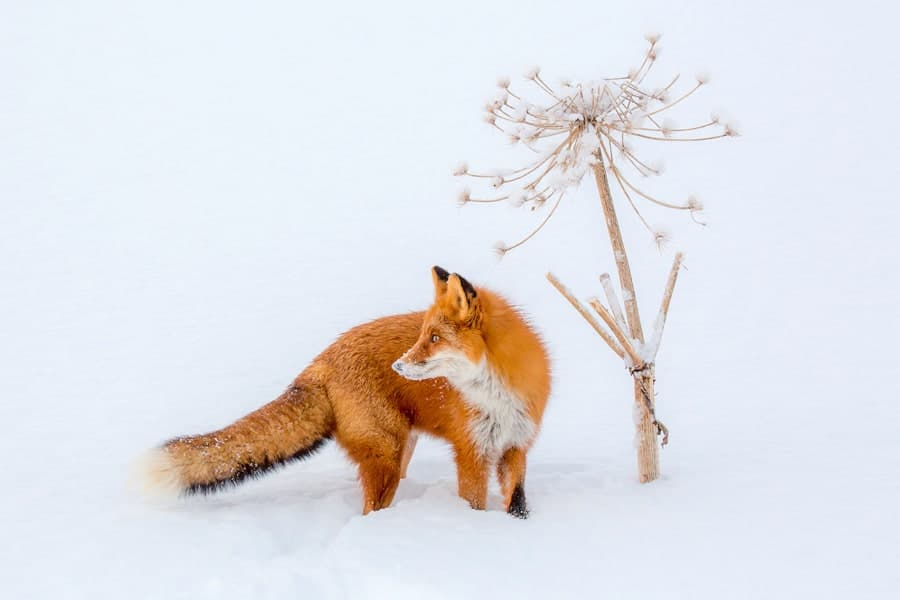 One of the most remote and pristine locations on Earth, Kamchatka has slopes for skiers of every level, each uncrowded and with breathtaking views of the region's incredible vastness. Seeing the peninsula is best done from every possible angle: whether it's taking a helicopter ride over snowy peaks, or looking out from the comfort of a luxury resort nestled at the base of this rugged landscape.
Seeking a snow-covered adventure? Kamchatka winter visit is a must
Take a scenic helicopter ride over part of the peninsula towards the Geysers Valley and take a dip in one of the valley's natural hot springs. Go dashing through the snow on a dog-sled, led by a team of  Siberian Huskies with the help of an experienced guide.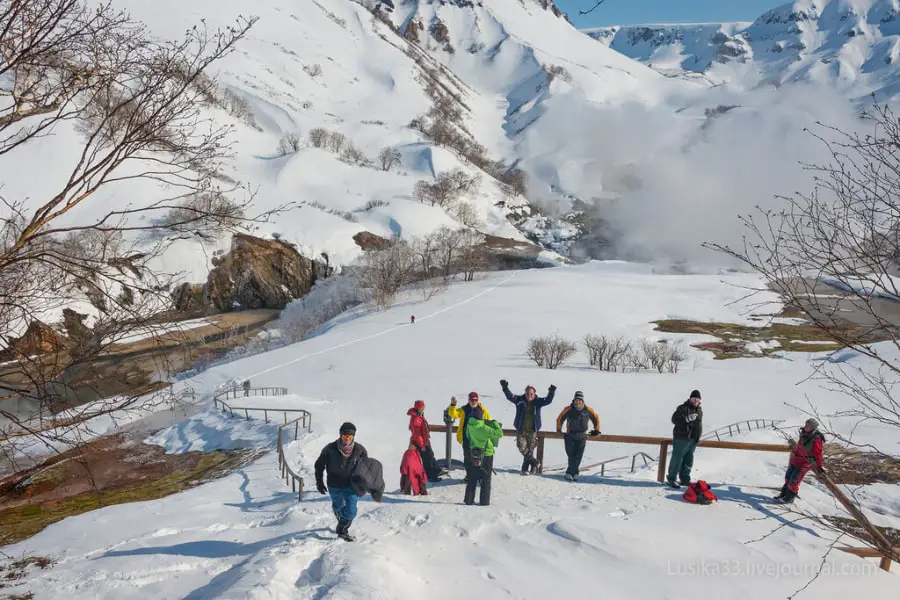 Kamchatka winter sports, enjoy nature's pure playground
Make a day of mountain skiing at Gora Moroznaya, a premier ski resort, boasting excellent facilities and slopes for beginner, intermediate and expert skiers. Take a snowcat across the Avacha volcano and partake in wilderness skiing around the base of the mountain.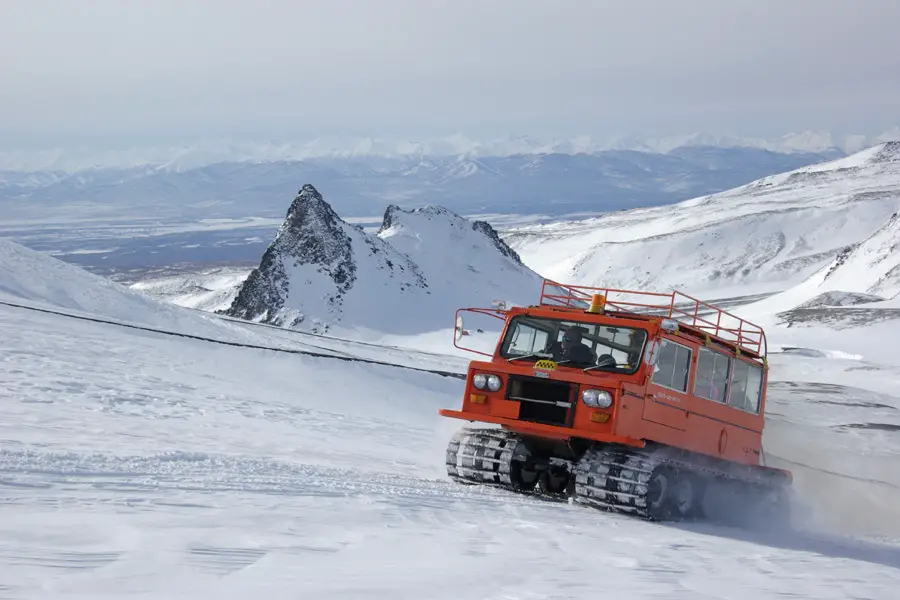 Discover more of Kamchatka attractions in Winter
Snowmobile on a scenic route towards the foot of waterfalls which flow down the mountainous face of the Viluchinsky volcano. Take a stroll at the foot of the Pacific Ocean and walk along the shore of the world's largest oceanic division.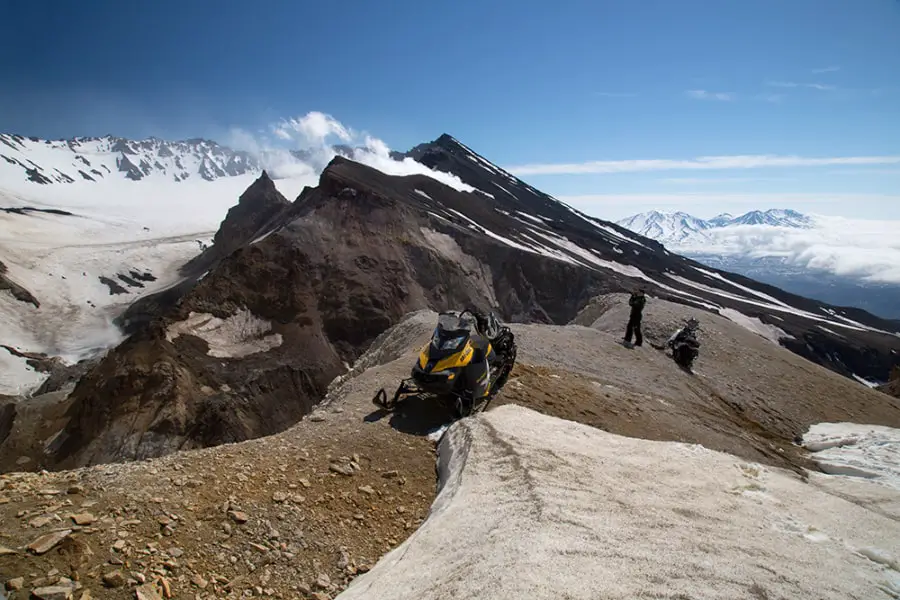 Russia's ancient cultures and contemporary city lifestyle?
Meet the nomadic camp of the Koryaks, an ethnic group native to Kamchatka. Listen to folk songs and sample traditional Koryak dishes. Take a city tour of Petropavlovsk-Kamchatsky, including a visit to the fish markets and many native gifts and handicraft stalls along the way.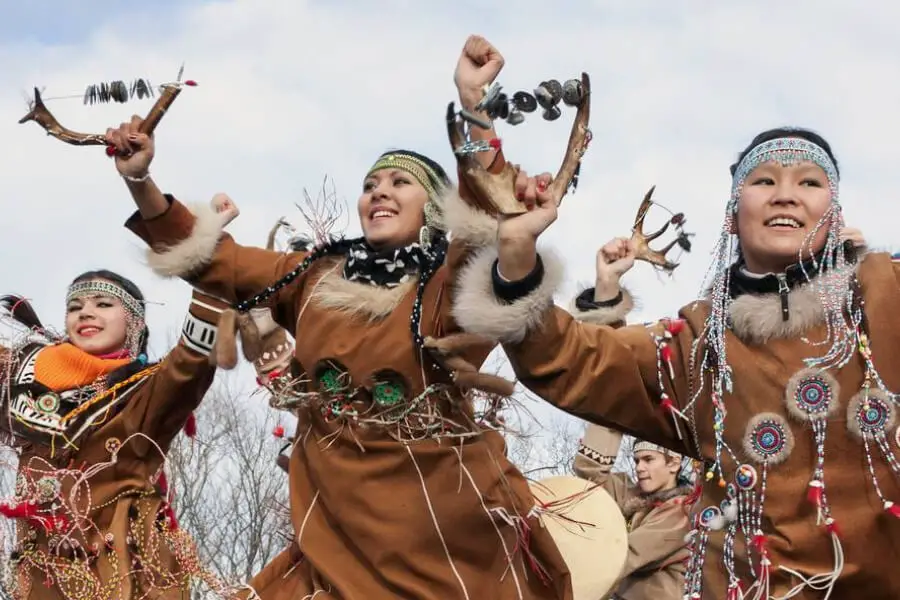 Combining the luxurious comforts of a four-star spa resort, adventure and winter sports across mountainous landscape, sightseeing in the jagged and raw surroundings of the peninsula and an encounter with an ancient nomadic culture, 56th Parallel's Ultimate Winter in Kamchatka tour allows you to unlock the secrets of the peninsula and access the untouched parts of its rugged, natural scenery.
For bookings and enquiries, and to find out how to have the Ultimate Winter in Kamchatka, and discover more of Russia, contact 56th Parallel:
PHONE: +61-2-9388-9816 | EMAIL: [email protected]
Check out this video to see more of what to expect of winter in Kamchatka:
Related posts