Khakassia is Russia's smallest region but is also one of Russia's undiscovered historical gems considered a mecca of archaeological discovery within Siberia.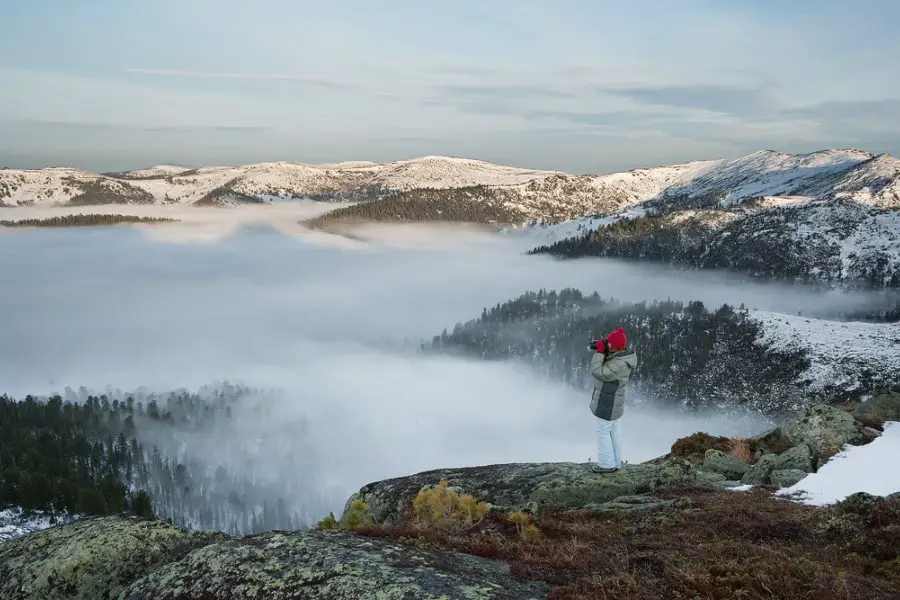 Located in the south-west, Khakassia borders on the Kemerovo, Altai and Tuva regions of Russia. It has a population of 532,403, one-third of whom live in the capital city of Abakhan.
Sightseeing
What Khakassia lacks in size it makes up for in its colourful impression. From the deep reds of the regions archeological sites to the vibrant greens of the Sayan Mountain trails, each turn is brimming with a brand new experience. The region may only occupy a small corner of Russia but its ancient artifacts and mysterious monuments make it one of the richest archeological sites in the world. Khakassia's many fortresses and inscriptions trace Russia's historical origins back to its early Mongol origins. Menhirs, or standing stones, populate the area, creating a unique backdrop to every adventure.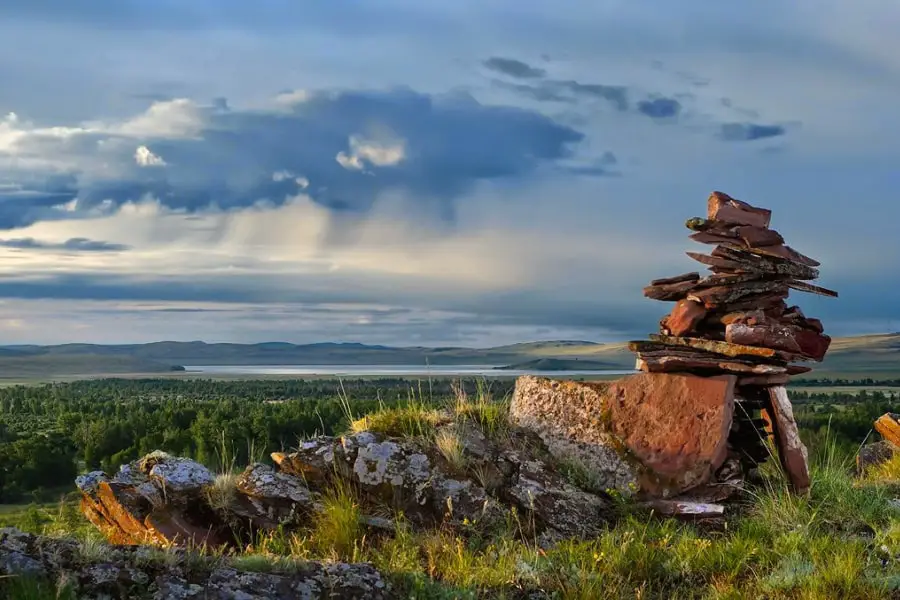 Khakassia is famous for its many lakes, including the Lake Shira known for its deep-blue mineral water that stretches for 935 kilometres across the region. Other lakes in Khakassia include the healing lakes Tooz and Hankel and the pure-crystal water lake Marankul. Each lake in Khakassia is home to an array of rich and rare varieties of flora and fauna.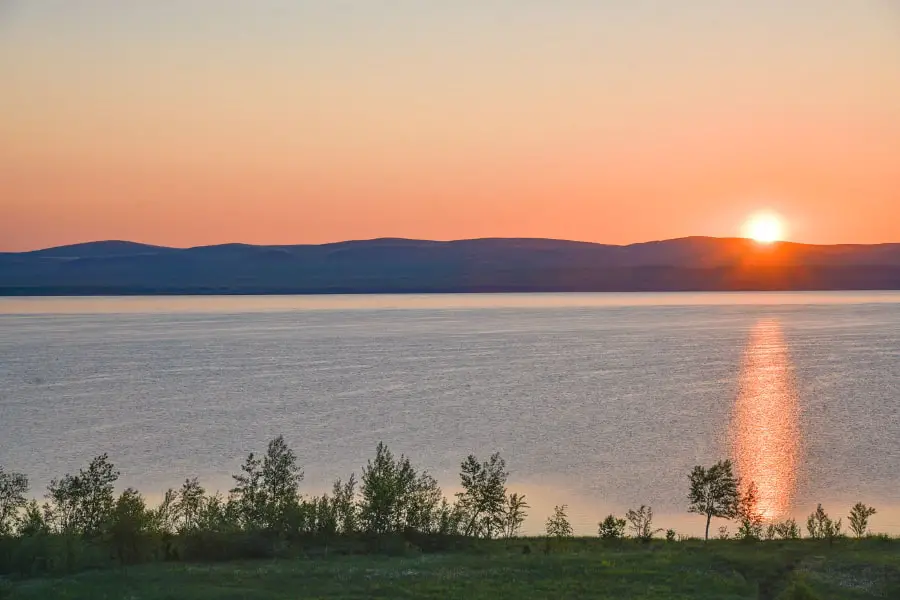 Having more sunny days than any other region in Siberia and a mild temperature from late June, summer provides the perfect climate to explore Khakassia's natural and historical marvels and take advantage of the 500 beautiful lakes across the region.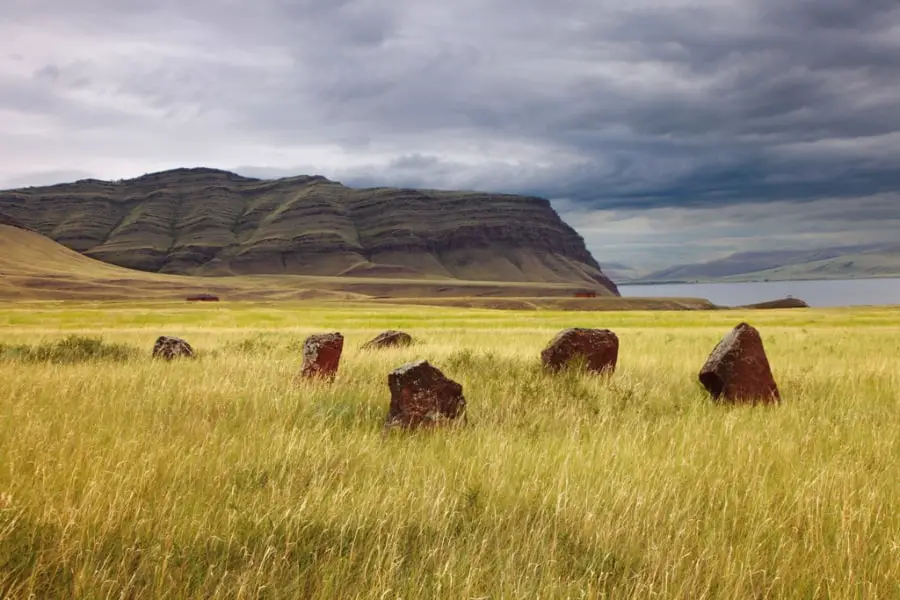 Culture and nomadic life of Khakassia
Khakassia is also a deeply cultural region of Russia, having a special link to Russia's ancient origins and indigenous people.
Music is an integral part of Khakassia lifestyle and the practice of throat-singing, called 'khai' or 'kai,' needs to be heard to be believed. Singers in the region manipulate the sounds travelling from their lungs and produce a completely unique melody to the Khakassia and bordering Altai regions.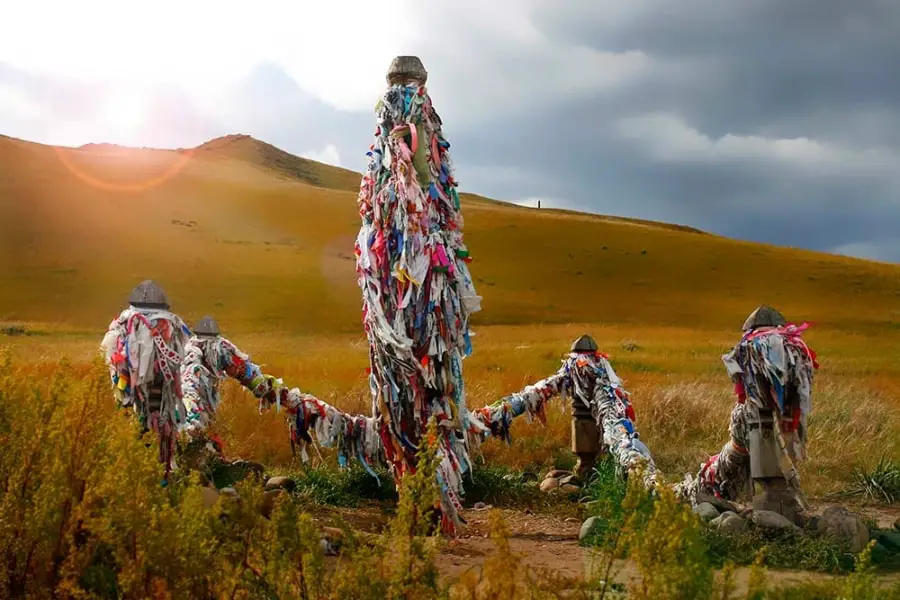 Year-round the capital city of Abakan hosts many visitors through the republic's regional Museum, the old Siberian city of Minusinsk's local markets and the spectacular Spaso-Preobrazhensky Cathedral.
During traditional Russian festivities, Abakhan comes alive. Maslenitsa, an annual event involving a large open-air festival, is traditionally known as Russia's farewell to winter. Following harsh cold conditions, the population is more than ready to embrace the imminent end of winter with food, drink and festive spirit.
Enjoy a short clip showcasing amazing Ergaki National Park In Khakassia.
Discover more about the activities offered in the historic region of Khakassia and how 56th Parallel can help you get there.
Related posts