For the unfamiliar, the thought of Russia might conjure up images of vodka-swilling men in fur hats, or KGB spies from a Hollywood movie. But look past the stereotypes and you'll discover a country of deep tradition, artistry and a passionate national identity. Read on and see why travellers visit Russia and why they fall in love with the country.
We've decided to share some of the reasons we keep returning to Russia, in the hope of uncovering more of its mysterious, intoxicating soul.
1. Visit Russia to experience its magnificence
Russia is the biggest country in the world, and its mighty scale is reflected in the splendour of its palaces, churches and parks. Everywhere you look, size matters, from the grandeur of the Moscow Metro to the towering Kremlin. But Russian culture is equally about refinement. Just think of the grace of the Russian ballet and the country's great works of literature. To really understand the vastness of Russia, you need to leave the city and head for the wilderness. The endless Siberian taiga forests, the volcanic moonscapes of Kamchatka or the blue expanse of Lake Baikal. Russia's sheer size means it covers an incredible diversity of landscapes and climatic zones.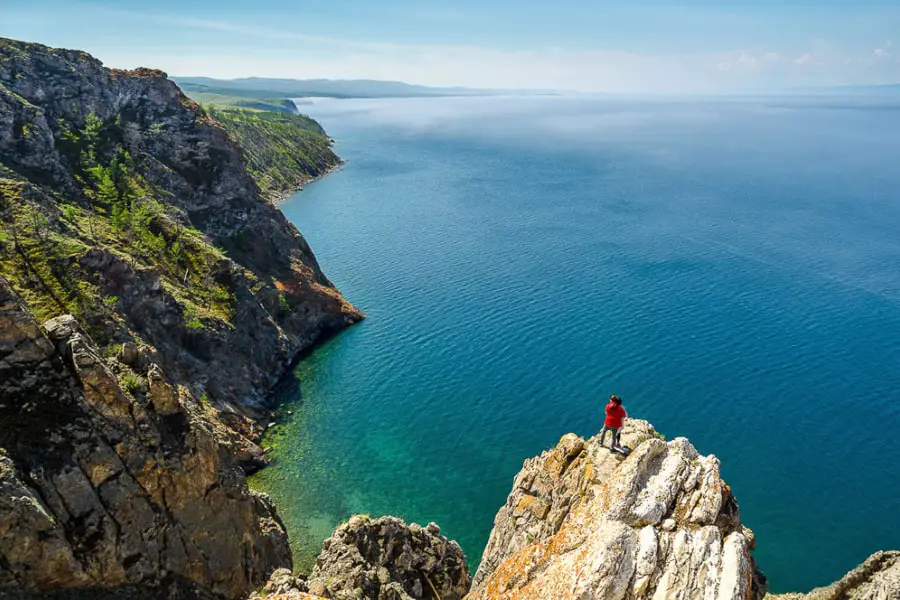 2. Russian architecture is unique and beautiful
Colourful, intricate and monumental, Russian architecture is unlike anything else you'll see. Following traditions dating back over 1,000 years, Russia's architecture reflects its rich history. The renaissance of Russian architecture is most apparent in St. Basil's Cathedral, which possesses perfect examples of 'onion domes' – a signature of Russian religious architecture.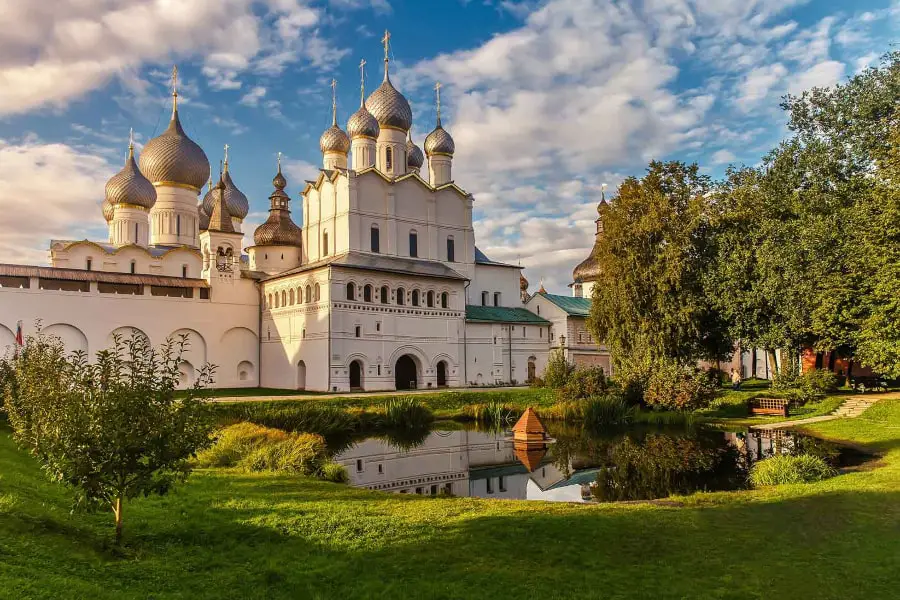 World-class architecture can also be found outside of the major cities. Kizhi Pogost on Kizhi Island in Lake Onega is a World Heritage site with remarkable wooden architecture. The astonishing Church of the Transfiguration boasts 22 domes made entirely out of wood with no single nail!
3. Russian history is truly epic
Fascinating, complex and packed with epic tales and extraordinary people, Russia's history is larger than life, from the Mongol invasions to the rise of the Russian Empire, the advent of the Soviet Union and the rapid modernisation of Russia today.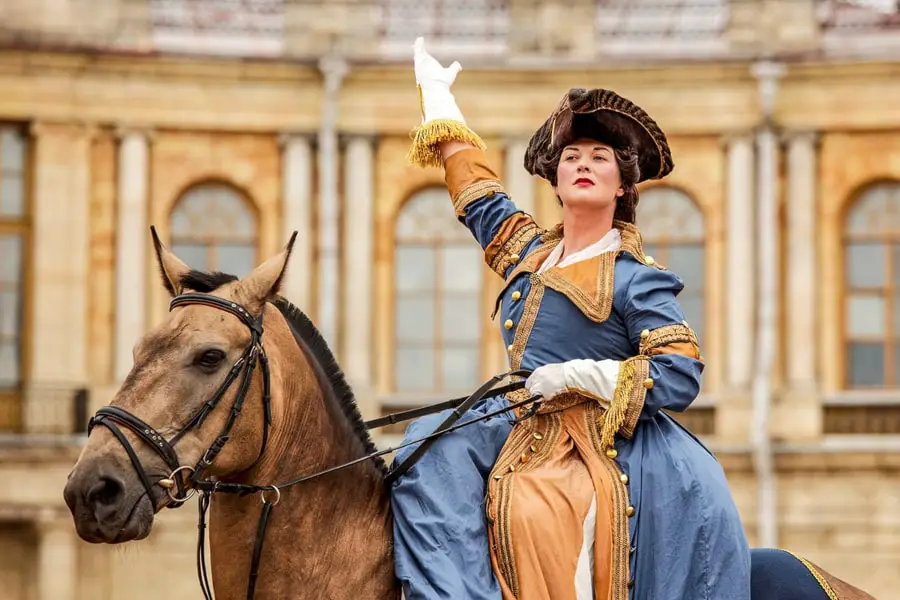 Russia is steeped in history everywhere you go. Glittering palaces serve as reminders of the time of the Tsars, while places like the Kremlin represent both the Soviet era and modern Russia. In Siberian towns like Irkutsk, you'll find picturesque streets with quaint wooden houses and a serene atmosphere that seems to transport you back in time. I dare you to take a closer look, but be careful, you might just fall in love with Russia.
4. Russian art and literature is world-renowned
It is easy to fall in love with Russia if you are a lover of art and literature. Tolstoy. Dostoyevsky. Pushkin. Chekhov. Russia's great authors are revered the world over. And what about the great composer Borodin? Or the Bolshoi Ballet, founded in 1776 and still performing today? Russia's contribution to European literature and art has few rivals.
For lovers of the arts, cities like St Petersburg and Moscow are paradise. Both cities host countless galleries and museums, with St Petersburg's State Hermitage museum housing one of the largest collections of fine art in the world. And no trip to either city is complete without witnessing the spectacle of Russian ballet.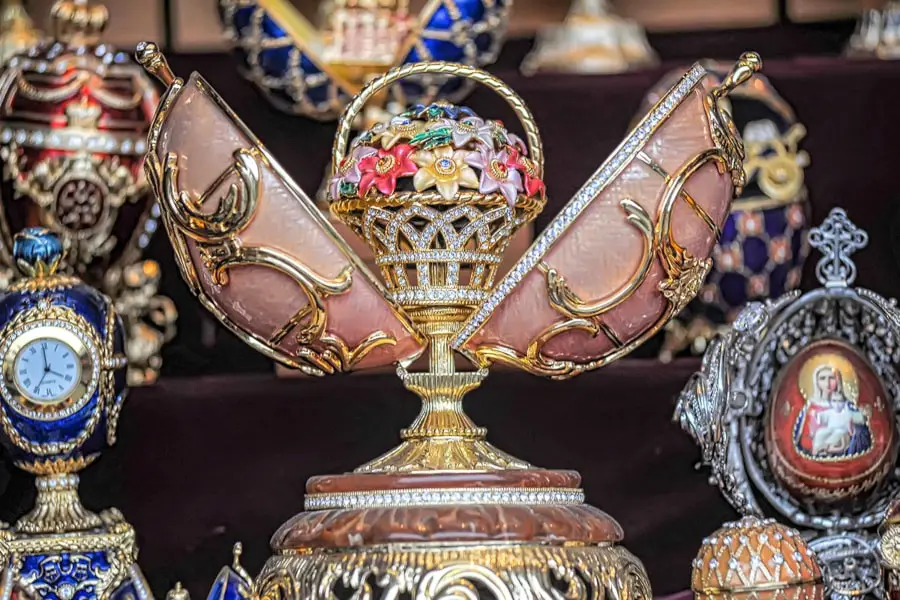 Russian art is far from being stuck in the past. Head to the influential Garage in Moscow to check out some of Russia's most innovative contemporary artists, or check out the experimental creations on show in St Petersburg Erarta Museum.
5. Russia is home to diverse cultures and religions
Though all Russian citizens are considered 'Russians' about 160 ethnic groups inhabit different parts of Russia. Russian is the official language, but across the country, over 100 languages are spoken. The majority of Russians identify with the Eastern Christian Orthodox Church, but Judaism, Islam, Buddhism the strict Christian Orthodoxy of the Old Believers and even shamanism are still practised. Ancient animistic religions still survive among Russia's indigenous tribes. Twenty-five years ago, few Westerners comprehended the ethnic complexity of the Russian Federation, especially in its Asian hinterlands. Even fewer realized that this ethnic mosaic included some 30 northern aboriginal peoples, maintaining their cultural traditions despite over a half century of intense pressure to assimilate into Soviet society.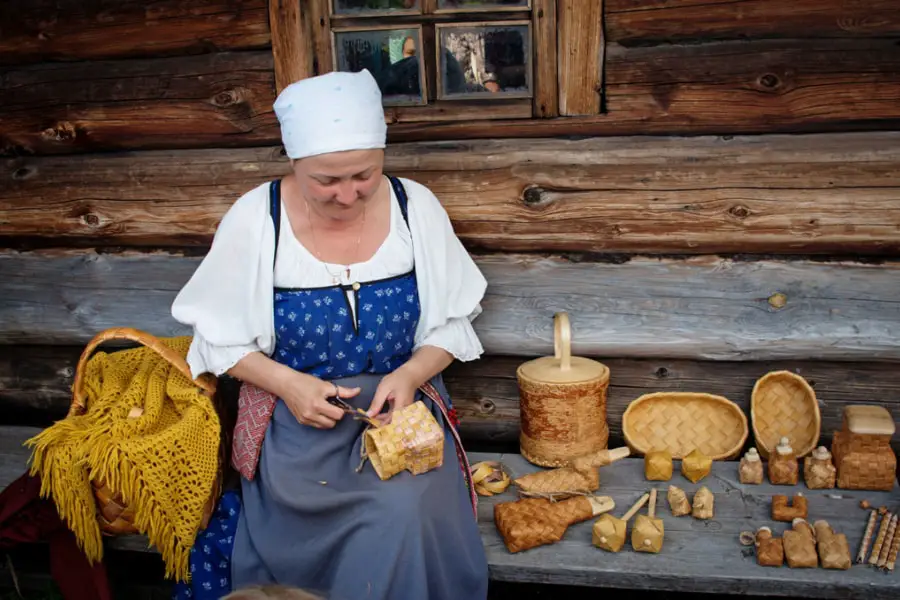 Some of Russia's indigenous are nomadic reindeer herders living above the Arctic Circle. Others, who rely on resources from the forest-tundra or taiga, survive on a mixture of farming, hunting and gathering, often living in permanent settlements.
6. Russia will spoil you with million-dollar views
Whether you're sipping on a cocktail in a glamorous rooftop bar in Moscow, gazing out from your Trans-Siberian cabin window or surveying the wild kingdom of Kamchatka from the summit of a volcano, any Russian adventure is guaranteed to come with views to take your breath away, that will make you fall in love with Russia.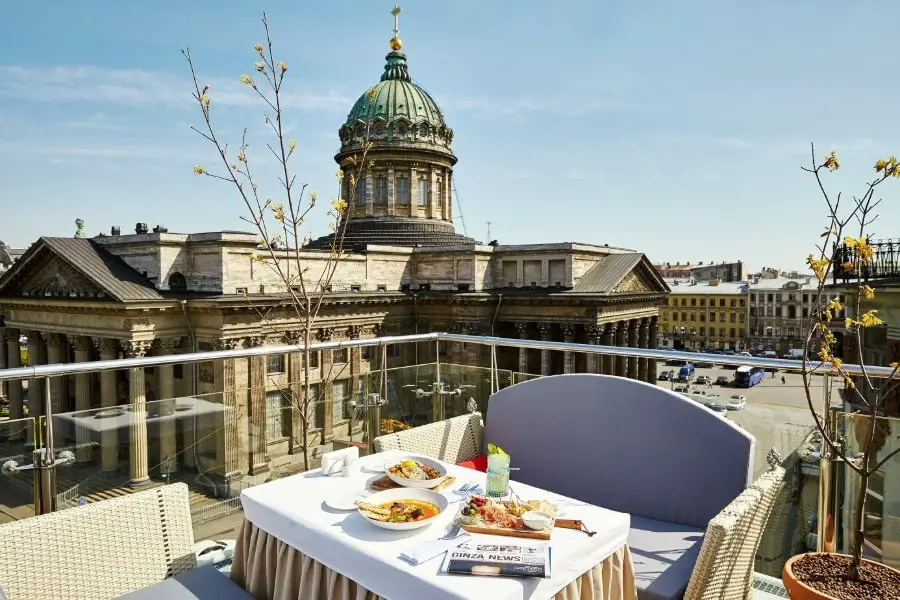 7. Russia is a Nature and Wildlife wonderland
For lovers of nature, there are so many reasons to fall in love with Russia. There are 26 UNESCO World Heritage sites throughout Russia. Home to spectacular and diverse nature reserves, Russia contains the planet's largest expanse of forest.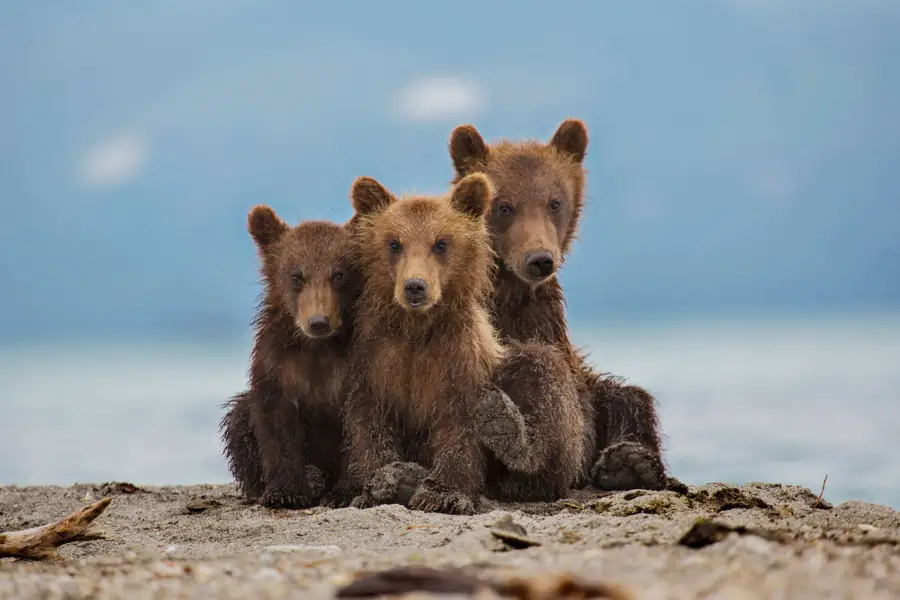 Over eight million square kilometres of mixed woodlands serve as a refuge for creatures such as tigers, brown bears, polar bears and leopards. As long as you're willing to take on an adventure, Russia can lead you to some of the most breathtaking scenery in the world, from the pristine Western Caucasus Mountains to Siberia's Lake Baikal and Kamchatka's Pacific coast.
8. Russians know how to entertain
If you love a party, then, you should definitely visit Russia. Russians love to party, even some of the most remote communities have thriving nightlife and culture scenes!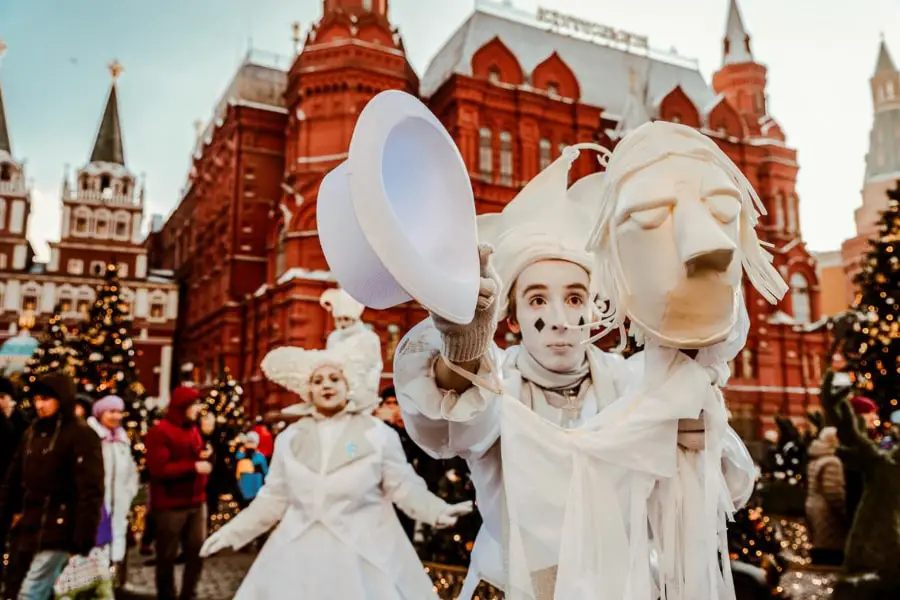 Both Moscow and St Petersburg are energetic 24-hour cities with clubs, bars and night time entertainment to suit almost any taste. For a more subdued night out, try an evening at a majestic city theatre, or enjoy a symphony performed by Russia's leading classical musicians. Russia has recently emerged as a major international sports venue, hosting the Formula 1 Grand Prix and 2018 FIFA World Cup. You might be lucky enough to catch one of the many festivals and cultural events held throughout the year, such as the White Nights summer festival in St Petersburg.
9. Russian winters are magical
Don't be afraid of Russian winters! Sure, it gets cold, but the snowy scenery can be positively enchanting, and just another reason to fall in love with Russia. Picturesque parks and villages blanketed in pure white seem to come from right out of a fairy-tale book. Winter provides an opportunity to experience some of Russia's attractions at their best.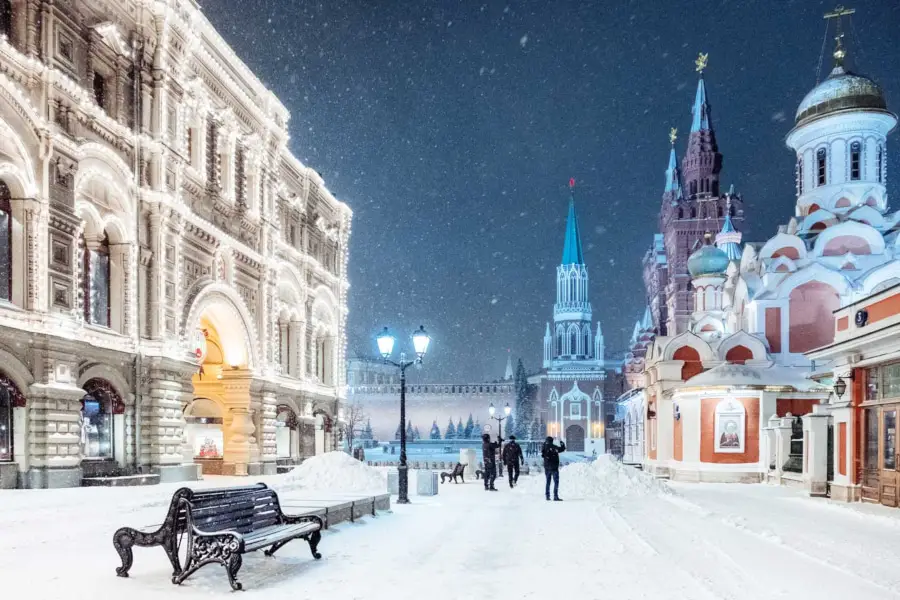 Lake Baikal is covered with ice so thick it's used for winter sports, and a white Christmas in Moscow means parks illuminated with twinkling lights and ice skating in the city streets. For adventure lovers, winter gives you the chance to go heli-skiing down an active volcano in Kamchatka, dog sledding in Karelia, searching for the Northern Lights above the Kola peninsula or migrating with the nomads of the Yamal peninsula.
10. Surprise! Russians are actually warm-hearted and open people.
The stereotypical Russian is gruff, serious, and unsmiling. But when you visit Russia, make sure to spend some time with real Russians, and you'll experience a completely different side to the Russian character.
Above all, Russian people are family-oriented. Because of this, they are warm, loving, good-humoured and welcoming, once you get to know them. Non-Russians are sometimes taken aback by the blunt and upfront manner of the typical Russian. In general, Russians have little regard for small talk and niceties and much prefer to get straight to the point! Promise you will fall in love with Russia and its people if you give yourself a chance to get to know them.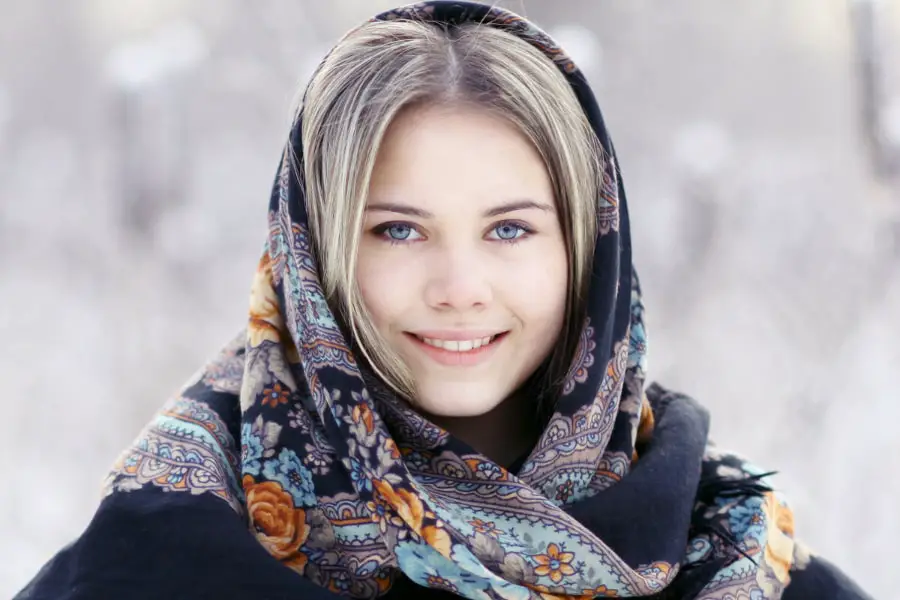 Russians display a special generosity and goodwill to guests, especially from other cities and countries. Russians are proud of their country and are eager to show you its good sides. They may criticize elements of their society severely, but if you try to do the same, you can expect them to defend it furiously.
11. Russia has some great food and awesome restaurants
Russia's culinary offerings provide variety for travellers, and you will easily find contentment in the wide choices available. When you visit Russia, don't get surprised that vegan and vegetarian foods are actually being well served. All types of international food are available in Russia, and it's worth your while to experience dining on the street as well as splashing out on some of the many opportunities for ultra-luxurious fine dining.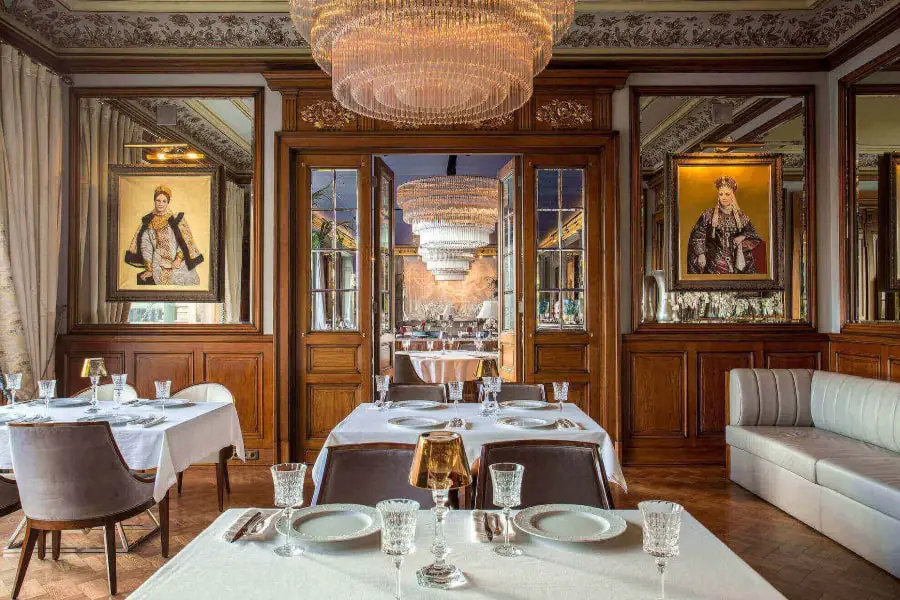 Trying traditional Russian food is a must. Classic includes pirozhki dumplings, sweet or savoury blini (mini pancakes), and shashlik, a Russian kebab.
12. Russia is the land of vodka and bears
The national spirit of Russia is, of course, vodka. It is enjoyed the world over, but to really experience vodka the Russian way, pair it with a shot of pickle juice!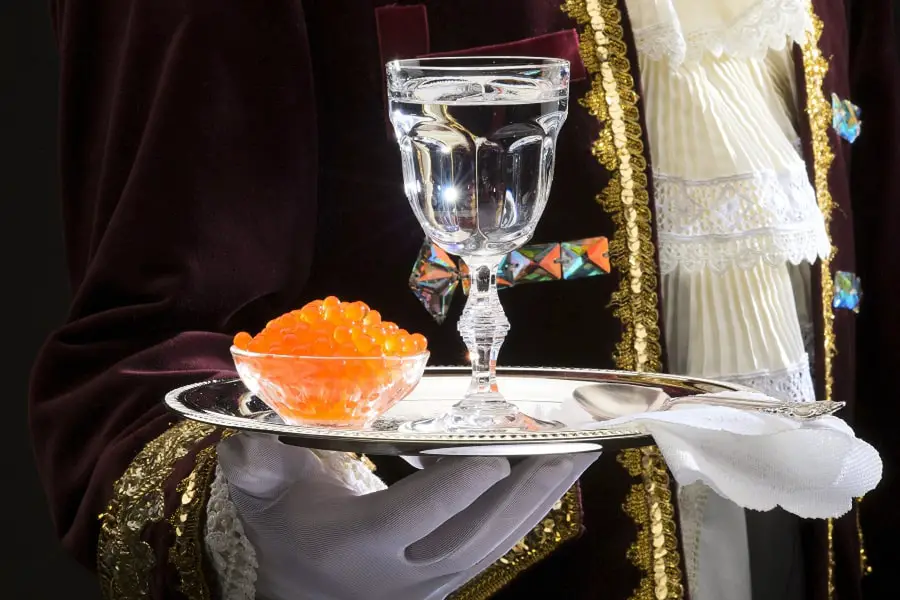 We don't think it'd be unfair to say that almost all Russians are capable of drinking vodka like water, and it's pretty much a staple in every household. If you're ever at an event of any sort organised by Russians, you can bet there will be vodka, and you will be warmly encouraged to partake. It is not true, however, that Russians get extremely offended when you refuse a shot. The reaction is usually more one of surprise, because to them, a shot or two is no big deal. Remember though that just because of the Russians like vodka, it does not mean that they are alcoholics, they're just a little more tolerant to hard liquor than most!
So, there you have it. A small taste of what we've discovered represents the real spirit of Russia and the reasons many travellers fall in love with Russia. But to truly experience what makes Russia such a soul-stirring destination, the only way is to open your mind and your heart and come to see for yourself —visit Russia!
Related posts