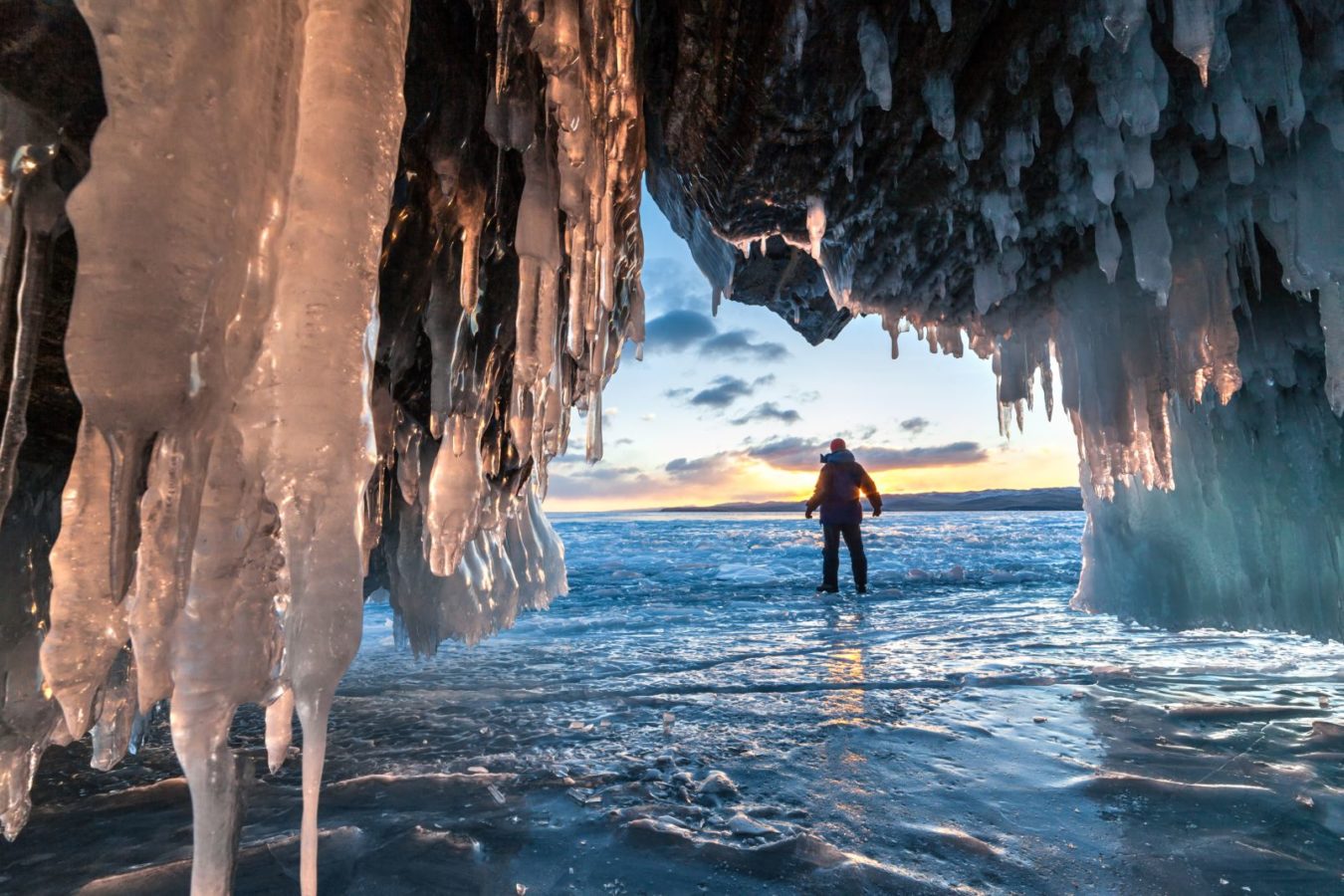 This Lake Baikal Photography Tour will grant intrepid photographers the honour of focusing their lenses on some of Siberia's most famously beautiful frozen landscapes. Summer sees the bulk of tourist activity in the area, but it's in winter that the most devoted photographers make the pilgrimage, hoping to capture once-in-a-lifetime images of the natural world at its most powerful and surreal.
Trip Highlights:
Climb to the top of Khoboy Cape for a breathtaking panoramic view showing the true scale of Siberia's "inland sea". The cape contains a labyrinth of grottoes where sunlight dances off ceilings jagged with icy stalactites
Khorin-Igri Bay: an ideal spot to photograph the natural phenomenon of frozen bubbles under Lake Baikal, rising to the surface in perfect discs suspended in the clear, dark water
Budun Cape is a rugged natural monument surrounded by shard-like ice mounds. An unreal sight with a huge variety of shapes, lines and geometry allowing for some creative perspectives
Our Lake Baikal Ice Adventure tour takes place during late February and March. The beginning of spring in the Baikal region, at this time of year, the temperature climbs above zero, but the surface of the lake is still largely frozen, covered by solid winter ice so clear you can see rocks and other objects at the bottom of the lake as far as 40m below. During spring, Baikal receives few visitors compared to the summer high season, allowing you to feel an inspiring sense of isolation and communion with undisturbed nature during this handcrafted 6-day tour. Be amazed by the frozen beauty of the world's oldest and deepest lake and experience real-life walking on water. We've included a few activities exclusive to the cooler months such as ice skating, ice rafting and ice golf to add a sprinkle of spills and thrills to this thoroughly enjoyable adventure.
Lake Baikal Ice adventure Highlights
Embark on an over-ice expedition by 4WD to Olkhon Island, the largest of Lake Baikal's islands and the centre of shamanic energy for the Buryat people. Spend two nights on the island and discover pristine beaches, craggy capes and untouched Siberian forests 
While on Olkhon Island, participate in a round of special activities for Baikal's 'ice travellers'. Take your pick from ice golf, tube riding or ice skating, or just head out on to the ice for a once-in-a-lifetime photo shoot!