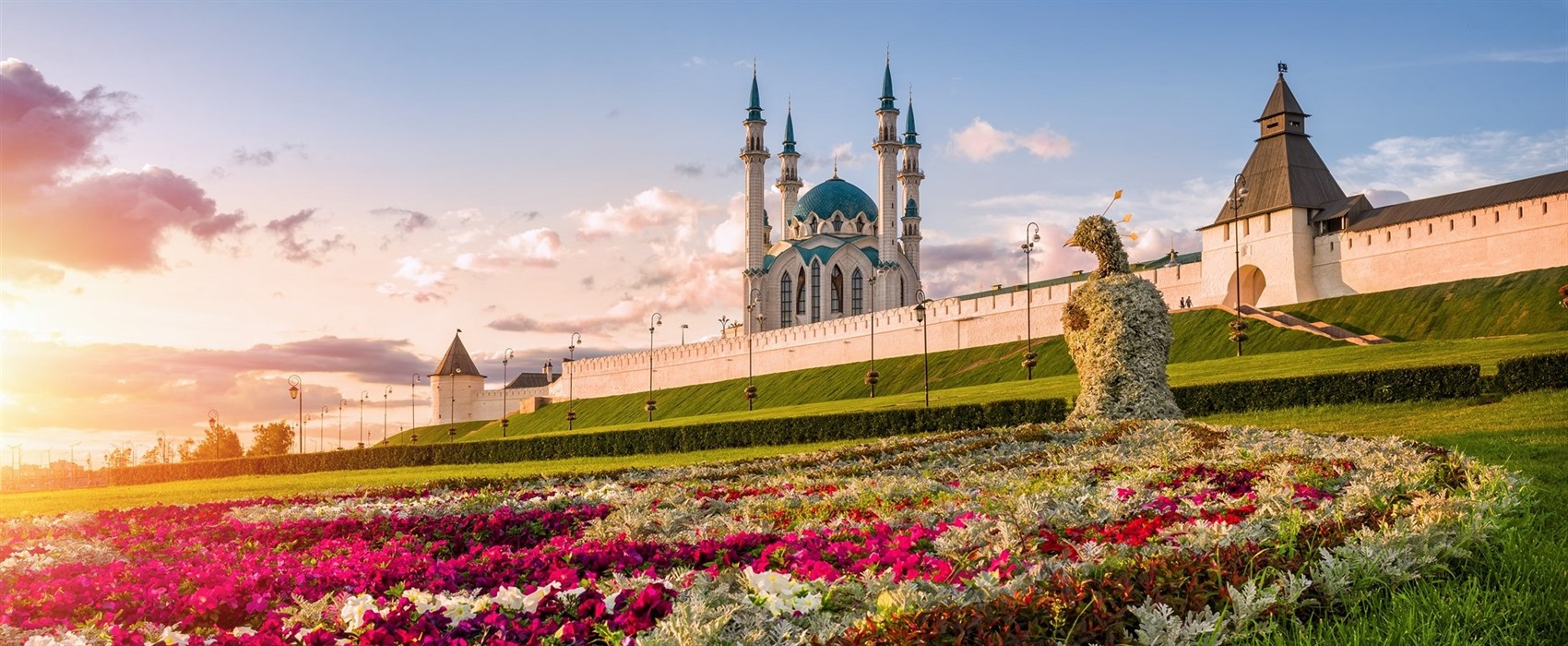 The world's greatest railway journey, the Trans-Siberian Railway runs like a steel ribbon across Russia, connecting  Moscow to the East over the Urals, the forested mountain range separating Europe from Asia. Skirting alongside the shore of the world's largest freshwater lake, the rail line then crosses the Mongolian border into a land of baking deserts, majestic steppe country and vast grasslands where columns of smoke still rise from the nomad camps of the last of the Mongol horsemen.
To travel along this route is by far the best way to experience the vastness and grandeur of Russia's rarely visited interior. This private 15 day Trans-Siberian Railway tour spans the entire 9,288km length of the world's longest rail line, with a total of 12 days aboard the luxurious Golden Eagle, beginning in Moscow and ending in the Russian port city of Vladivostok, close to the Chinese and North Korean borders.
TRANS-SIBERIAN RAILWAY TOUR HIGHLIGHTS:
Moscow City Tour: Immerse yourself in the atmosphere of one of the world's biggest metropolises on a guided exploration of Moscow, taking in the Red Square, the Kremlin, St Basil's Cathedral, Lenin's Tomb and the world-famous Moscow Metro tour
Kazan is the epicentre of ethnic Tartar culture. Discover the city's mediaeval Islamic influence, tour the grounds of the picture-perfect Kazan Kremlin and enjoy a private concert of the music of Feodor Chaliapin, Kazan's most famous opera singer
One of the most celebrated events on the Mongolian calendar, Naadam Festival is the Mongol version of the Olympic Games and a source of deep national pride. Railway cruising on the Trans-Siberian Railway from Mongolia to Russia (or vice versa) is a fantastic way to absorb the rich culture of the Naadam Festival and the cinematic landscape of both countries. Our exclusive Trans-Mongolian Express tour through Russia and Central Asia combines first-class customer service and a romantic room with a constantly changing view from the Mongolian steppes to the Siberian taiga. On a private trip travelling aboard the luxurious Golden Eagle train, we'll make numerous stops along the route, providing a memorable exploration of the cultures, customs and cuisine of each unique region we visit.
TRANS-MONGOLIAN & NAADAM FESTIVAL TOUR HIGHLIGHTS:
Nadaam Festival: For three days, Mongolians don traditional dress and celebrate games and sports derived from Mongolia's proud warrior tradition. Witness the primal thrill of outdoor wrestling, impossible archery contests and horse racing across the vast Mongolian grasslands
The Siberian city of Ulan-Ude lies at the crossroads of East and West, harbouring a unique Buryat Buddhist culture. It's also a stronghold of the last of the Russian Old Believers, who we'll meet on a village visit to discover the unique history and traditions of these proud, welcoming and deeply religious people