The Trans-Siberian Railway journey is easily one of the most talked-about train journeys in the world, and arguably the best way to experience Russia's diverse landscapes. From the classical grandeur of the great cities to rural fairytale villages, the scenery slowly transforms to reveal the pristine wilderness of the Ural Mountains, the forests of Krasnoyarsk and the awe-inspiring Lake Baikal. This Trans Siberian Guide will help you make most of your experience.
We understand that it can be daunting to plan this journey of mammoth proportions, as there are a lot of factors to take into consideration and plan. That is why we have sourced upon the most up-to-date and relevant information to present you with this ultimate Trans Siberian Guide.
In this Trans Siberian Guide, you will find everything you will need to know about planning the ultimate Trans-Siberian railway experience. We cover the train routes, recommend travellers favourite stopover destinations, guide you through getting your Russian visas and train tickets, show you what life is like onboard the train, share travel tips about money and safety, and many more. Enjoy!
What is the Trans Siberian?
The Trans Siberian – A Railway, Not a Train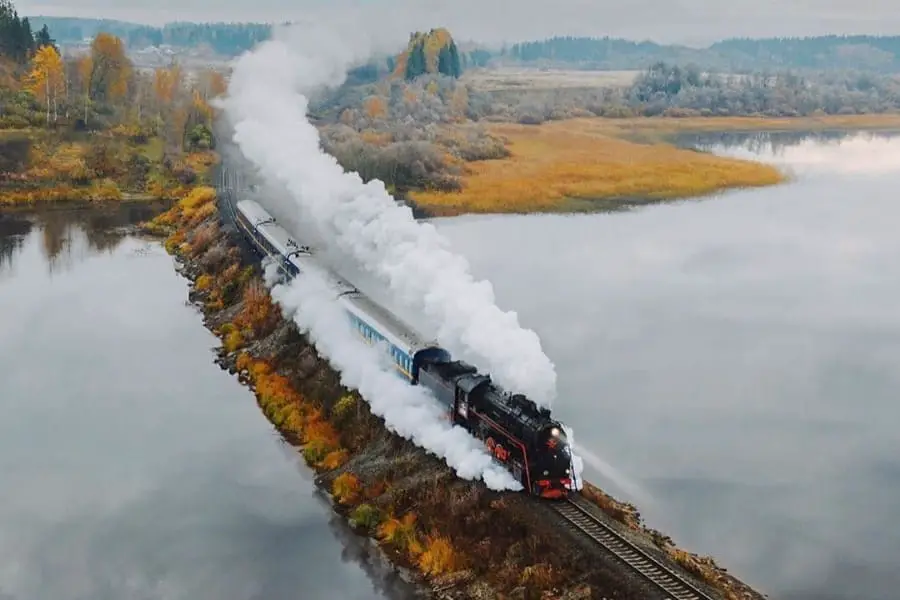 Once praised as 'the fairest jewel in the crown of the Tsars', the Trans Siberian  Railway remains one of life's greatest travel experiences. With its longest line covering 9,286km from the Russian capital of Moscow to remote Vladivostok in the Far East, it is the world's longest single railway journey. Taking 7 days to complete and spanning over 10 different time zones, it runs through some of Russia's most geographically challenging, yet culturally-rich and scenically splendid regions.
The Trans Siberian is not a tourist line – it is a real, working railway that carries huge amounts of freight and passenger traffic. Its classic route runs through Russia from end to end but also connects to Mongolia and China with its Trans Mongolian and Trans Manchurian lines. Many different trains can operate along the Trans-Siberian railway, from regular lines to luxury trains operated by private companies.
With an average speed of around 60km/h, these Trans Siberian services are not for travellers in a hurry. However, with the ever-changing scenery and diverse group of passengers to interact with, your Trans Siberian trip will be anything but dull. Whether you decide to experience the Trans Siberian route nonstop, or – as we'd strongly recommend – hop on and off the train at the many fascinating destinations en route, we can guarantee that it will be a journey to remember for the rest of your life.
Trans Siberian History
In the late 19th century, Japan, Britain and America all managed to gain footholds along the Chinese coast as bases for their trade with China and the Orient. In an attempt to secure their foothold on the East as well as the vast expanses of Siberia, the Emperor of Russia approved a plan for a transcontinental line to link the Russian capital of Moscow with Vladivostok on the Pacific coast, as this was the only year-round ice-free port on Russian territory. Construction began on May 1891 under the supervision of Tsar Alexander III, his son and a handful of personally chosen Russian Government Ministers. However, while construction of the railway started mainly primarily due to economic reasons, it soon turned into a matter of national pride.
The building of the railway was nothing short of challenging. Place yourself back in time and imagine the harsh environments that the Trans Siberian workforce faced. Unforgiving conditions of rugged ground and the Earth's crumbling state, obstructed areas such as the large rivers and the epic lakes in the Baikal region to navigate, harsh climates to endure and towering mountains to be driven apart for the construction of the railway tunnels, not forgetting the bridges that needed to be constructed with the strength to withstand trains crossing over the gorges of the mountain rivers. The large cost to build the railway was another problem, alongside the limited supply of manpower. Many soldiers and exiled prisoners played the role of common workers during this task.
Despite its many difficulties, the railway was officially finished in 1916, where a complete journey could be made non-stop from Moscow to Vladivostok. The Trans-Siberian significantly influenced Russia's economic growth and improved their trade, as well as functioned as a turning point for Siberia, making it more accessible. To this day, it continues to affect Russia's history and plays a vital role in both trade and tourism.
Trans Siberian Guide: Routes and Schedules
Routes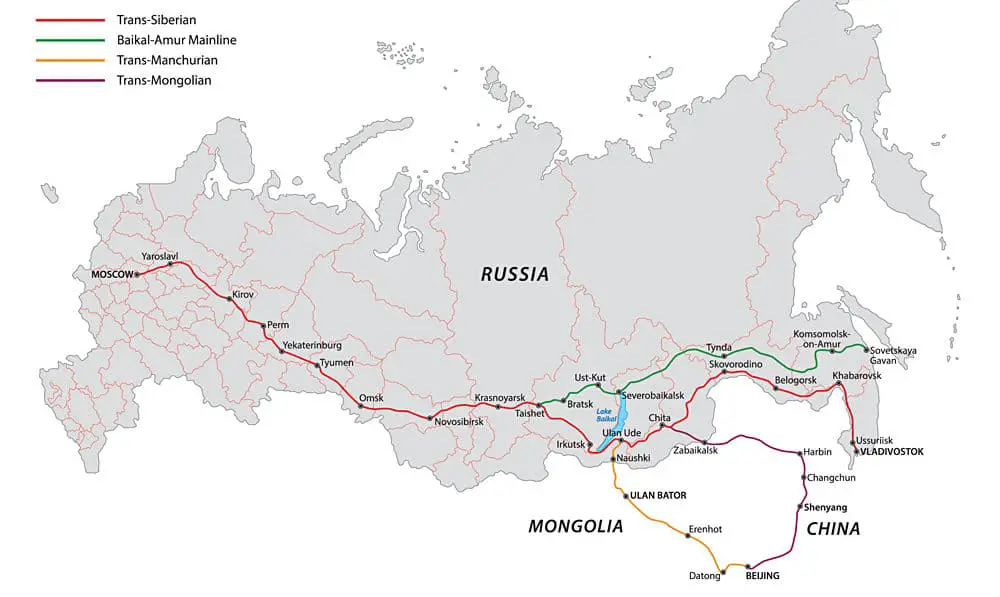 Before booking your train tickets, you will first have to decide on what route to take. The Trans-Siberian Railway actually covers three main routes across Siberia: The Trans-Siberian (red line), the Trans-Manchurian (purple line) and the Trans-Mongolian (yellow line). All three of these routes follow the same main-line for the first 4 days from Moscow to Ulan-Ude before splitting off.
Routes can be further extended if the journey is not long enough for you. For example, instead of beginning or ending in Moscow, you can choose to do so from St. Petersburg. You can also travel to Vietnam from Beijing, or catch a ferry to Japan after reaching Vladivostok.
a. Classic Trans-Siberian Railway Route
Considered as the "true" Trans-Siberian, this traditional route is the longest of the Trans-Siberian routes, taking a grand total of seven days to complete without stopovers. It crosses the vast depths of Siberia, passing the mighty Altai Mountains and iconic Lake Baikal before finally arriving at Vladivostok, Russia's easternmost city. From here, you have the option of extending your journey by catching a ferry over to Japan or South Korea, which leave every week.
The trains following this route are all Russian operated and run every other day with first, second and third-class coaches available. You are only required to have a Russian visa for this journey.
b. Trans-Manchurian Railway Route
Stretching over 8,986 kilometres, this route takes you directly from Moscow to Beijing, China. However, it misses out on the beloved Mongolian landscape, making it a much less popular route to take. The trains only cross one border between Russia and China, passing the steppes and spectacular Da Hinggan Ling Mountains before arriving in Beijing. Without stopovers, this journey can be completed in a little over 6 days and is perfect for those travelling in winter as you will have the opportunity to stop at the spectacular Harbin Ice & Snow Festival.
Trains along this route are generally Russian operated and run weekly using first and second-class coaches. You will be required to have a Russian and Chinese visa for this trip.
c. Trans-Mongolian Railway Route
Travellers rate this as by far the most interesting route to take along the Trans-Siberian. Despite being the shortest of the 3 rail routes (7,621 kilometres) that can be completed in just over 5 days, the Trans-Mongolian route offers the most diverse scenery. The trains cross Siberia and provide a spectacular journey along Mongolia's grass steppes, through the eastern Gobi Desert and fertile rice-fields of China, with glimpses of the Great Wall, before ending in Beijing.
Trains on this route are Chinese operated and have been known to be of slightly better quality than their Russian counterparts. They run once a week and only offer first and second-class coaches. You will need a Russian, Chinese and Mongolian visa for this journey.
Schedules
There are hundreds of trains that run across Russia and the Trans-Siberian network all year round, each with varying frequencies and departure times. Consequently, choosing a train that matches up to your itinerary can be a challenge without the right tools. We recommend leaving the ticket booking process to the pros, using our expertise and knowledge.
Trans Siberian Guide – Kinds of Railway Trains
There are two ways in which you can experience the route of the Trans-Siberian Railway: through private luxury trains or regular standard trains.
Private Trains
Due to high levels of tourist attraction along the Trans-Siberian route, there are now a handful of private travel companies that organise trips by private luxury trains. Departing on a limited number of dates in a year, these travel packages offer a unique and memorable exploration of mysterious Russia for travellers all around the world.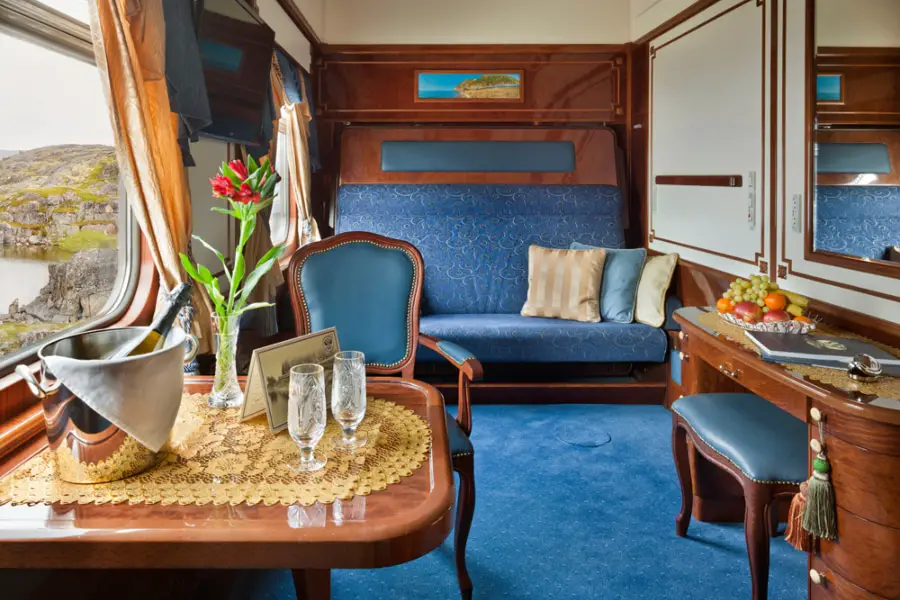 Described as a classic 'cruise on wheels', travelling the Trans-Siberian on a private luxury train is a fantastic way to experience Russia's diverse cultures and cinematic landscapes. As one of the safest, most comfortable and enriching form of railway travels, these trains combine first-class customer service with a romantic discovery of the world's most remarkable destinations with a view that constantly changes.
While prices are on the higher side of the spectrum, you are guaranteed to receive the full 5-star package. A reservation will include a private bedroom and bathroom compartment, excursions that are pre-organised, food service in a luxurious restaurant wagon and many more.
Regular Trains
Travelling the Trans-Siberian railway by regular trains operated by the Russian National Railway Company (RZD) is the most common option chosen by tourists each year, mainly due to it being the more economical choice and it allows for more interaction with the locals. However, while some of these trains do offer first-class wagons and good restaurant service, they do not reach the same level of luxury as the private trains.
There are two ways in which you can complete the route by regular trains:
A non-stop route: This gets you from point A to point B in the least amount of time as the stops last no more than a few minutes, and only requires you to buy one train ticket. However, it also means that you will be sleeping every day on the train, which can get tedious, and you won't be able to explore the major cities en route. 
A route with one or more stopovers: The recommended option for those who enjoy sightseeing, plus it is the more comfortable way to travel. You can spend a night or two in a hotel at any one of the many beautiful destinations and continue your journey the next day on another train. Just bear in mind that you will need to buy separate tickets for each journey combining different trains.
Regular trains: Deciding on a Class
There are 3 different classes to choose from, those of which being:
First class "Spalny Vagon" or "SV"
These are the most expensive compartments that often sell out the fastest. Each cabin is limited to 2 people, with 9 compartments per coach. The 2 beds turn into seats during the day, and they offer slightly better amenities such as an armchair and access to a shower at the end of the carriage). The main advantage of a first-class cabin is the extra storage space and the privacy it provides.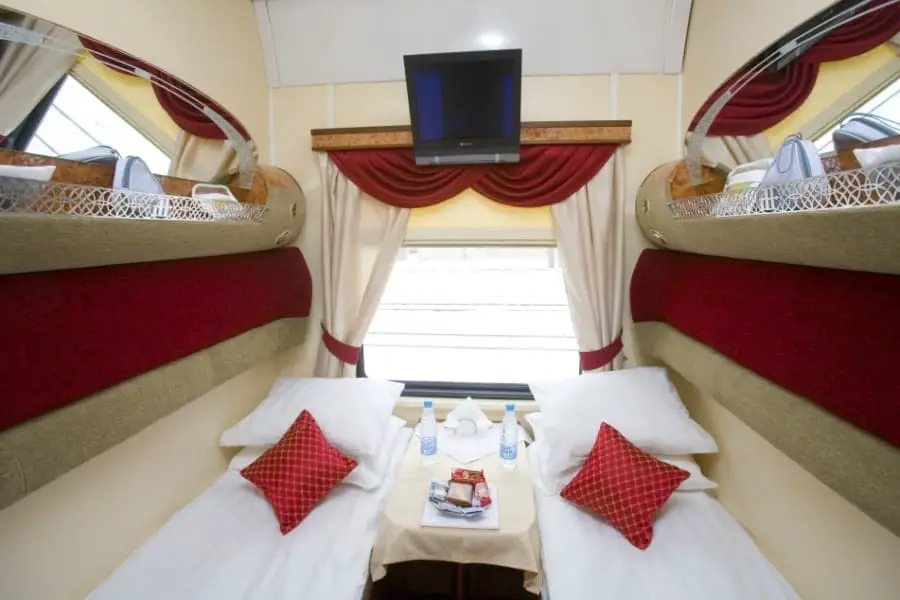 Second class "Kupe"
These cabins typically sleep 4 people, with 9 compartments per coach. They have two beds above and two below, and there are 2 washrooms and toilets (but no showers) at each end of the corridor. This is the more economical option, but you will need to share a compartment with strangers if you are not travelling in a group of four (which is not necessarily a bad thing!).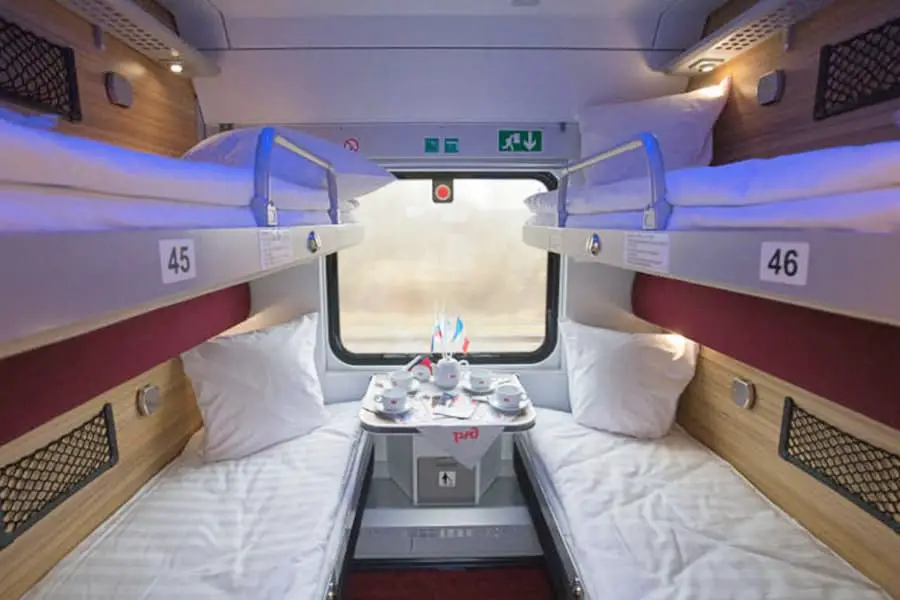 Third class "Platskartny Vagon" or "Platzcard"
Unlike first and second classes that have closed compartments, the third class is an open-plan dormitory car with 54 bunks per coach. There are no compartments or divider curtains and are usually used by those making a short trip or seeking the most economical ride without caring much for comfort.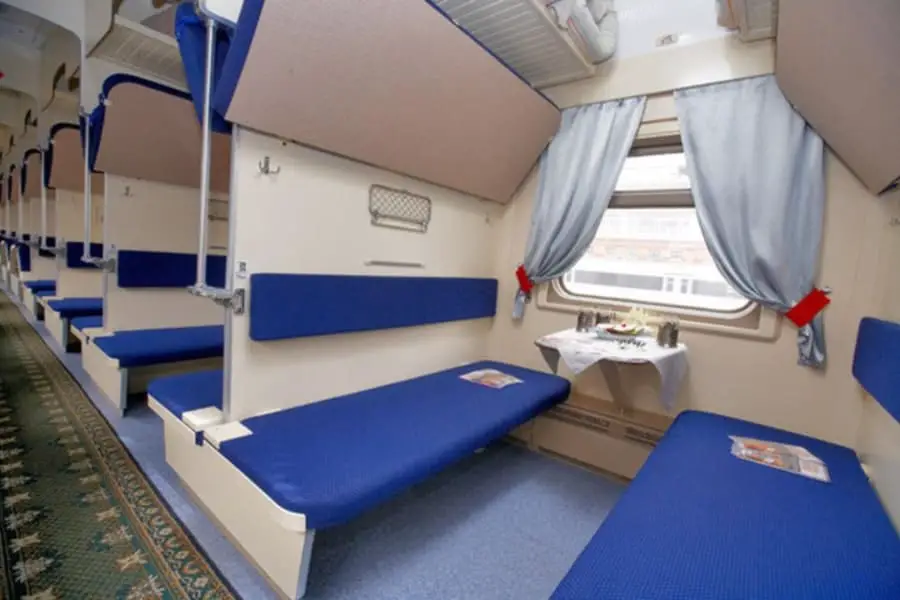 Carriage Setup
First and second class carriages mostly have the same setup, the only difference being the number of berths per carriage. During winter, all the carriages are heated so it is not uncommon to see passengers in t-shirts and trackies during most of the journey. In summer, there is an effective jet air cooling system that operates when the train is moving. Some trains also have air conditioning in first class and at times the second class.
A compartment will typically have 2 or 4 berths depending on your class, with the two lower berths turning into seats during the day. They also lift-up for space to fit 2 large suitcases under each one. At ceiling level, there is an ever larger luggage-bay with enough space to 4-5 large suitcases. There is also a small-fold out shelf big enough for small handbags, some hooks to hang your coats and a small table by the window.

Toilets and Showers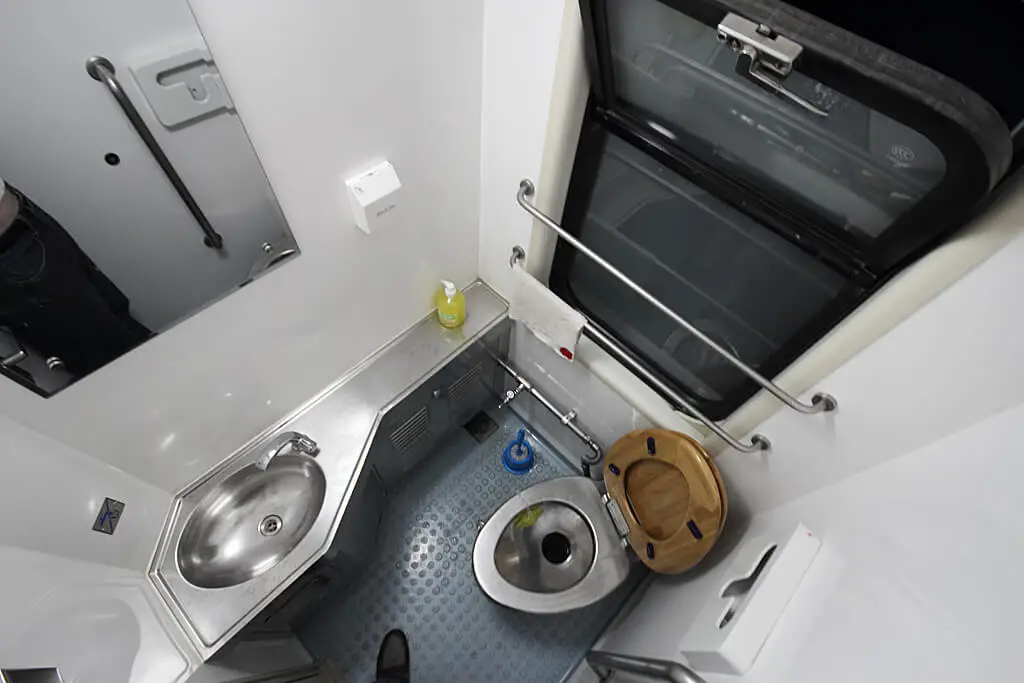 There are two washrooms at the two ends of every carriage with a western-style toilet and a sink. They are not the most glamorous of areas, but are kept clean by your carriage attendant. Keep in mind that showers are only provided for those in first-class carriages, so second and third class ticket holders should bring wet wipes to freshen up from time to time. Washrooms will be closed and locked 30 minutes before the train pulls up to a station and 30 minutes after it departs, so make sure to time your bathroom breaks around this.
Planning Your Trip
Best Time to Go
The Trans-Siberian Railway operates all year round, but the experience differs slightly depending on the time of year. Many foreign tourists tend to travel during spring and summer as this is when the days are the longest, the weather is at its warmest and the trains carry a more bustling, sociable atmosphere. Just be sure to book well in advance if you're planning a trip around this time as tickets sell out quicker.
On the other hand, travelling between November and April will give you a chance to experience Russia in all its stark, beautiful and enchanting winter splendour. The trains are well heated throughout winter, making it a warm and cozy journey, tickets tend to be less expensive and there won't be as many foreign tourists around. However, the hours of daylight will be shorter and you'll need to wrap up well when you get off for a stroll at the station stops.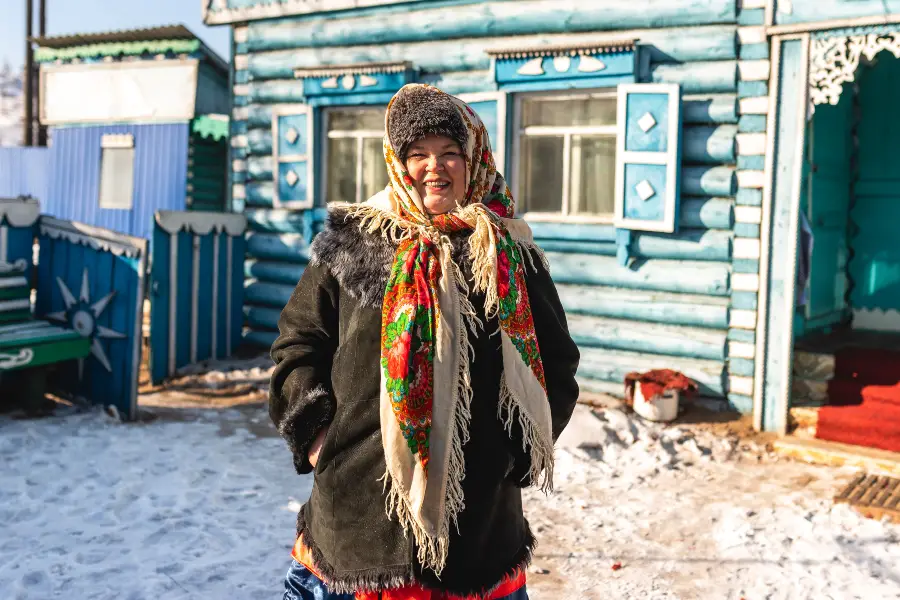 Deciding Your Departure and Final Destination
You can travel the Trans-Siberian Railway either eastbound or westbound. Most travellers tend to begin their journey west in Moscow and travel east. However, if you are after a more authentic experience and want to interact with locals or improve your Russian skills, we would recommend you consider departing from Vladivostok or Beijing and head west from there. You will be more likely to encounter fewer tourists and instead, share the train with locals on the way home from work.
Places to Stopover
Travelling on the Trans-Siberian Railway provides you with a wealth of opportunities to visit some of the most famous, unusual and spectacularly beautiful destinations in Russia. Some of the stations themselves are incredibly impressive, from the imposing Soviet behemoth of Novosibirsk station to Sludyanka station near Lake Baikal – the only railway station in the world to be built entirely of marble. Some of the most popular stopping off points for travellers is Kazan, the city of Yekaterinburg with its fascinating Tsarist history, Irkutsk, the main gateway to Lake Baikal, and Ulan-Ude, Siberia's frontier bastion of Buddhist Mongol culture. Click here to read about the top 13 Trans-Siberian Railway stops every traveller needs to visit.
Note: Stopovers must be organised in advance. Reservations are required for all trains so you cannot decide to hop off one train and catch another without the necessary ticket. 
How to Book Your Trans-Siberian Tickets
Russian Invitation Documents & Visas
Before applying for a Russian visa, you will need a letter of invitation from your travel agency setting out confirmed travel and accommodation arrangements for your entire stay in Russia or (for independent travellers) an accommodation voucher issued by your hotel(s) showing confirmed accommodation for each and every night you plan to spend in Russia. Alternatively, some travel agencies can sell you the necessary visa support for a small fee, which allows you to get a visa without any genuine hotel bookings, so you can travel around freely just as you would in any other country, buying tickets and finding hotels as you go.
2 most common types of visas:
Tourist visa – The easiest and least expensive type of visa to get, making it ideal for tourists. It allows for a period up to 30 days in Russia and has single-entry or double-entry only.

Business visa – Can be used for those who require a longer stay, but is more expensive. It can be valid from 1 to 12 months and allows for single-, double- or multiple-entry.
Note: Visas are only issued 3 months or less before your intended date of entry to Russia, but cannot be obtained at the border so an application must be made in advance. 
Be very careful with the dates of entry and exit on your visa. Your date of entry into Russia is the date you physically enter Russian territory, in other words, the date your train rolls across the frontier, not the date you reach Moscow, which is irrelevant. Similarly, your date of exit is the date you physically leave Russian territory. Double-check train times to see when it reaches the frontier, and double-check that the embassy has given you the right dates when you get your passport back with the visa.
Chinese Visas
Applications for a Chinese visa should be done at least 1 month in advance before your departure date, but less than 3 months before entering China. For more information on obtaining a Chinese visa, visit: Visa for China
Mongolian Visas
Nationals from a select few countries have been exempted from requiring a visa to enter Mongolia, just be sure to check the allowed duration of stay. For  more information, visit: Mongolia Visa
Booking Trans-Siberian Railway Tickets
There are many ways to go about purchasing your Trans-Siberian Railway train tickets, each with their own advantages and disadvantages. Keep in mind that tickets can be purchased no earlier than 90 days in advance.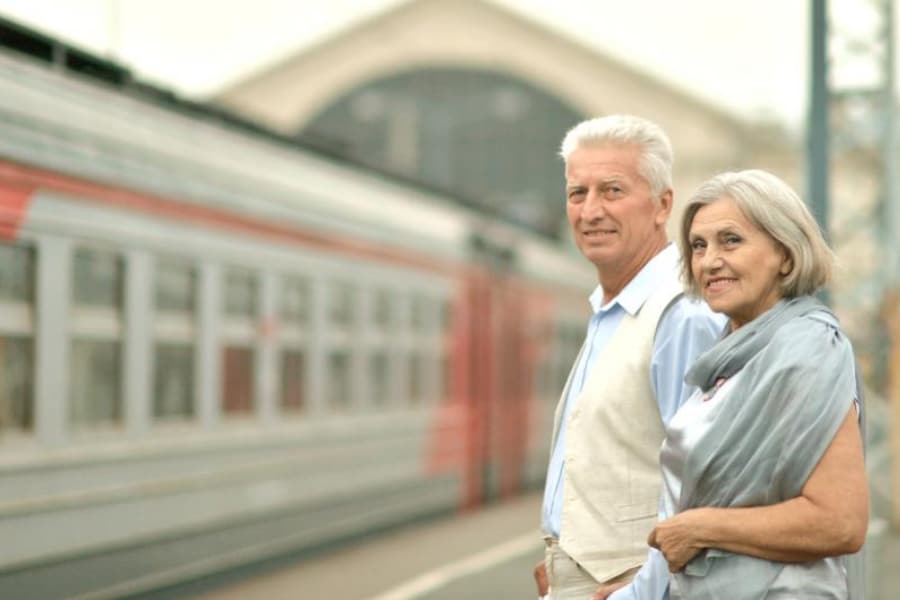 1. Buy tickets at a train station
This would be for the more adventurous travellers with lots of time and want a flexible itinerary, and/or for those travelling on a tight budget. It is the cheapest option as there are no extra booking fees, but it is also the riskiest because trains or types of compartments that you want to take, especially during high season, might be fully booked.
Getting a ticket for internal journeys within Russia is not usually that difficult, as long as you can be flexible on the exact departure date, time and class of travel. However, demand usually exceeds supply for trains that travel between Russia and Mongolia or China, particularly because they only have one or two trains that run weekly. Russian travel agencies also tend to buy up all the tickets as soon as they are released and resell them at a markup.
Notes:
Remember to bring your passport when purchasing tickets.
Be prepared to be served by a ticket office staff that does not speak English. It is a good idea to learn the Russian alphabet and some basic phrases so you can write down your requirements to show to the staff.
2. Buy tickets online
Tickets can be bought online either through a local agency or a western English-speaking agency. Local agencies are typically cheaper than their western counterparts, but both still charge a commission fee. For those who want to save time and have it all organised by someone else, it would be best to go with an English-speaking agency.
Getting a ticket for internal journeys within Russia is not usually that difficult, as long as you can be flexible on the exact departure date, time and class of travel. However, demand usually exceeds supply for trains that travel between Russia and Mongolia or China, particularly because they only have one or two trains that run weekly. Russian travel agencies also tend to buy up all the tickets as soon as they are released and resell them at a markup.
There are three types of tickets that you can receive:
E-ticket with electronic registration: These are electronic tickets that you will receive via email, ready to print. You can present these directly on the train, along with your passport.
E-ticket without electronic registration: These tickets can also be obtained via e-mail, but must be redeemed at the same station, either in a window or a vending machine.
Paper tickets: These physical tickets can be ordered through any intermediary agency, which can then send them directly to you via mail/carrier or you can pick them up before your trip at the offices of an intermediary in Russia.
Notes:
International routes that enter China or Mongolia must be organised through an intermediary agency as those tickets cannot be bought on the RZD website or in China or Mongolia's official railway's website.
Be very cautious of faxing or providing credit card details to an agency in Russia that you have never used before or has not been recommended to you.
Remember that an agency cannot 100% confirm your reservation until Russian Railways opens reservations, 90 days ahead. However, agencies will take your booking several months ahead and keep their own internal waiting list, and will make your reservation the moment bookings are open.
3. Book a whole Trans-Siberian Railway tour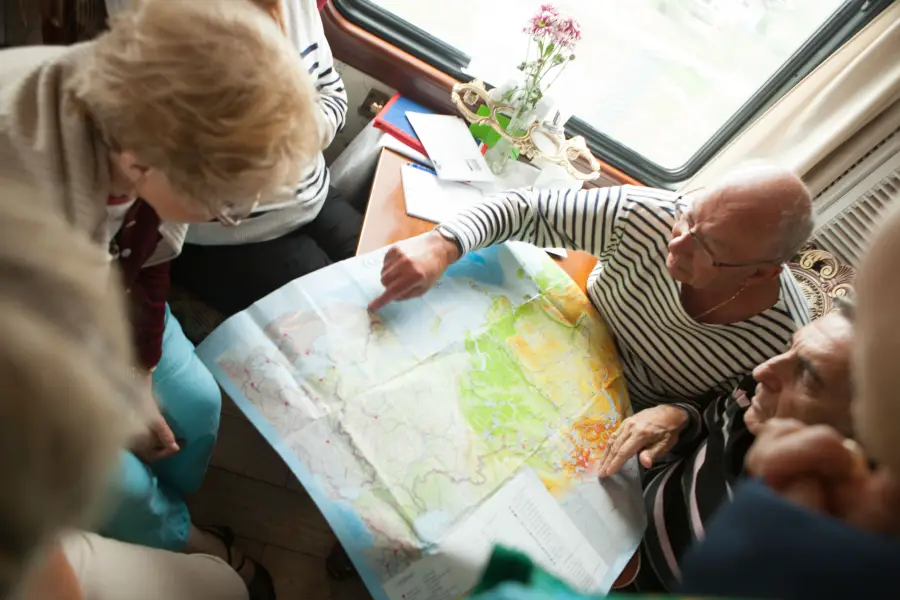 Arranging a tailor-made itinerary through a western travel agency that specialises in independent travel to Russia would be the most expensive, but also the most hassle-free way of planning a Trans-Siberian trip. They can organise your whole holiday, from your Russian visa and train reservations to stop-overs, hotel bookings and tours, so you won't have to worry about a thing. 56thParallel offers stunning Trans-Siberian tours with stopovers and tours at the most breathtaking places rich in culture and history. Alternatively, you can also request for a custom tour tailored to suit your individual requirements.
Timezones
The world is divided into 24 time zones, and Russia covers 11 of them. This is the most time zones in any country (not counting overseas territories). When the east of Russia is in the middle of the working day, the western regions are still fast asleep. The closest runners up for the most time zones in one country are the United States and Canada, which both have six.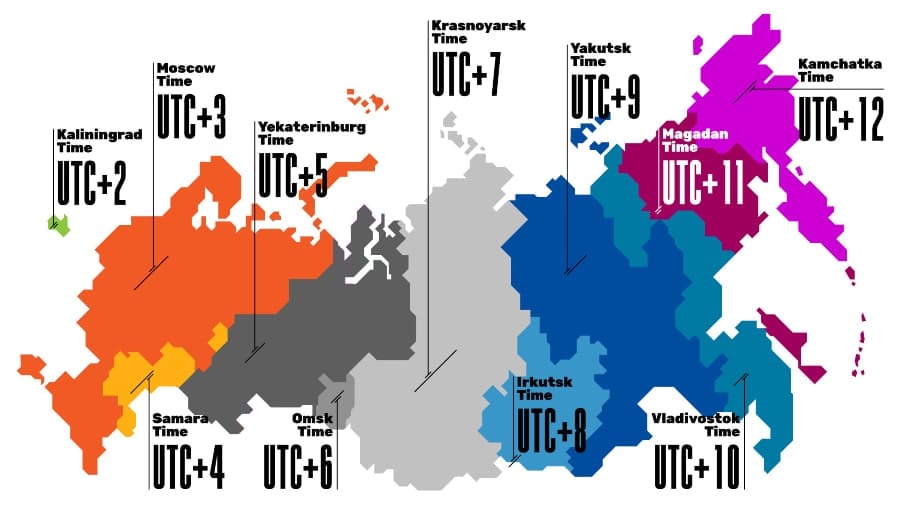 | Offset | Example City |
| --- | --- |
| UTC +2 | Kaliningrad |
| UTC +3 | Moscow |
| UTC +4 | Samara |
| UTC +5 | Yekaterinburg |
| UTC +6 | Omsk |
| UTC +7 | Krasnoyarsk / Novosibirsk |
| UTC +8 | Irkutsk |
| UTC +9 | Chita |
| UTC +10 | Vladivostok |
| UTC +11 | Magadan |
| UTC +12 | Anadyr, Petropavlovsk-Kamchatsky |
Effective from the 1st of August 2018, information on train arrival and departure times will be displayed on electronic boards, platform signposts and stations clocks and announced through the PA system in local time. Previously, times had always been indicated in Moscow time. The RZD implemented this change to improve the quality of passenger service travelling on both long-distance and suburban trains.
Similar changes have also been made to the procedure for booking train tickets operated by the RZD holding. While train arrivals and departures used to be shown according to Moscow time on all railway ticket forms, tickets now feature both Moscow time and local time.
Moreover, information about local arrival and departure times will also be displayed on the information boards on the trains.
Life on Board
Provodnik & Provodnitsa
Each carriage is assigned two Provodnik (male) or Provodnitsa (female) attendants whose job is to look after the wellbeing of their passengers and the carriage. They are responsible for providing the bed linen, keeping the carriage clean, making sure the samovar that each carriage has kept providing boiling water and generally keep order. They also have the final say in how long a train will be stopping at a station – something which is very important to check with them before heading off for a platform walk as the train will not wait for you.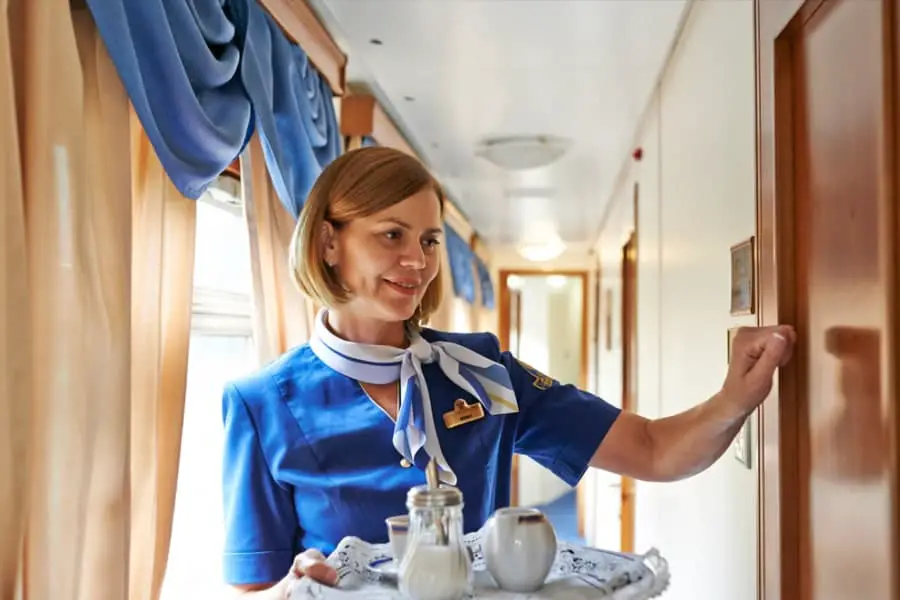 In general, they will be keeping a paternalistic/maternalistic eye out for you. They can range from being friendly to indifferent, but somehow play a larger than life role for many on a Trans-Siberian trip. If the opportunity arises, try to make friends with your attendant. Having their goodwill is useful, especially for long journeys. It has been known for example for an attendant to keep a bathroom (usually closest to their quarters) locked and claim it is out of order when in reality they are keeping it for themselves and perhaps some of their favourite passengers. For a small tip, they may even let you charge your devices in their compartment, or use the first-class showers to freshen up.
Food on the Trans-Siberian
Restaurant Carriage
Every main Trans-Siberian train has a dining wagon usually located in the middle of the train, and open generally from around 0900-2100hrs local time. Passengers use it as a sociable place to meet, hang out, drink beer and eat. Meals are reasonably priced and the quality is adequate, but limited options are available. However, bar prices have been known to be pricey, and most Russians won't pay them but instead will bring their own. The restaurant car service is provided by whichever country you are crossing.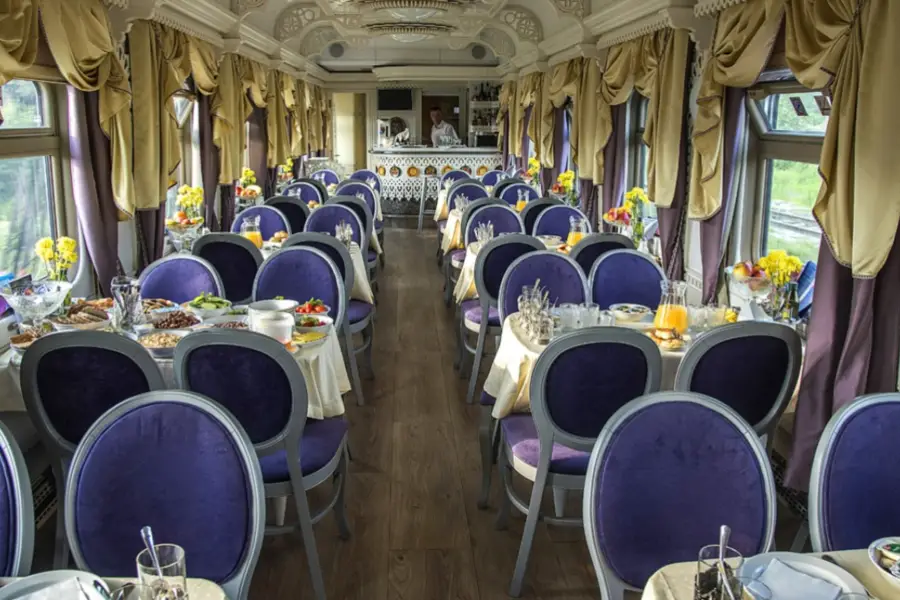 In Russia, traditional foods are hearty and make use of simple, locally grown ingredients. Typical dishes include pancakes, schnitzels and potatoes, soups and salads. Cash payments are accepted in the form of roubles, although they may also accept euros or US dollars.
Mongolian dining cars offer authentic food, such as the beef dumpling soup and rice and mutton. They accept euros, US dollars, rubles, Chinese RMB and Mongolian currency. Chinese dining cars tend to be priced cheaper and have a selection of excellent Chinese dishes, ranging from noodles to stir-frys with rice. Payment will be by meal voucher (depending on your ticket) or local RMB currency.
A cart is sometimes also wheeled through the carriages with snacks and drinks for sale.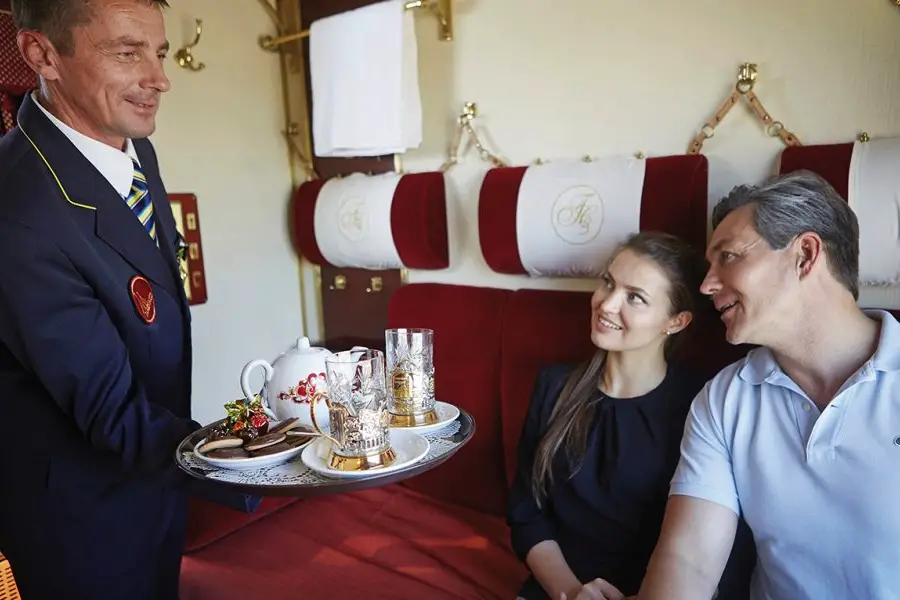 Platform Dining
For those on a tight budget, and also those that want to sample the local food, the station platform can be a real culinary adventure. You have the option of either buying from a tiny platform kiosk, or from one of the many vendors along the platform.
Kiosks generally stock a selection of cigarettes, dried food, drinks and cheap souvenirs. Prices are reasonable and most items will have a price ticket clearly displayed so it is rare to be overcharged.
At larger stations, locals carry a large variety of food onto the platform and set up by the train, creating almost a small outdoor market. Typical items sold by vendors include 'cooked' meals and drinks, alongside other local produce such as fruit, pastries, coffee and honey. Just watch your stomach – be wary of cold meats and salads, and always make sure you know how long each stop is before venturing far from the coach as people have been left behind before.
Entertainment Onboard
While riding the Trans-Siberian is an exciting adventure, it is also a very long journey. Many travellers use this as an escape from the stress of their day-to-day lives. As the ultimate chance to do nothing, you can sit in peaceful contemplation as you watch the everchanging beautiful and wild scenery from the comfort of your own bunk. Be sure to keep an eye out for the various landmarks en route, such as the famous Lake Baikal.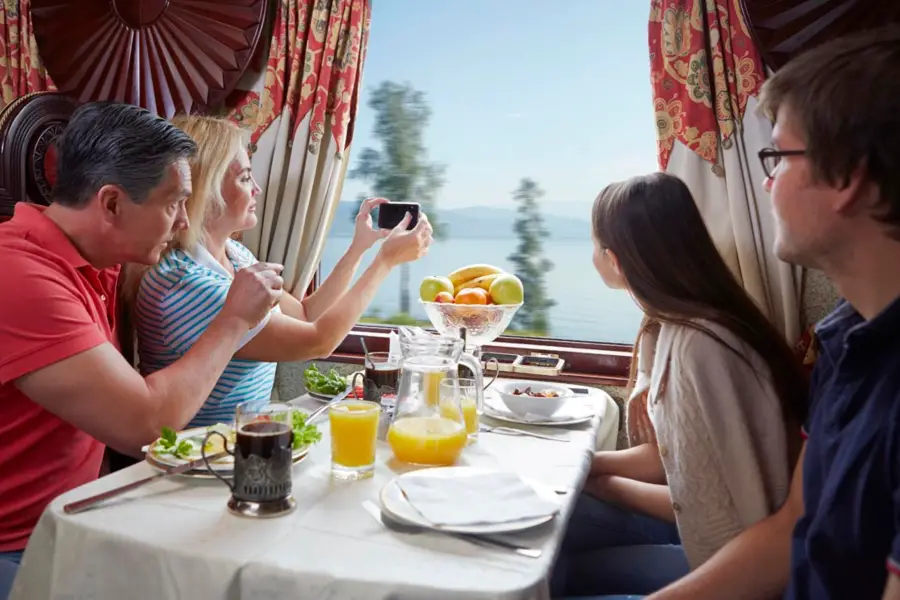 Your time will mostly be filled with solitary leisure activities such as reading that book that you've been meaning to get to for the past 4 years, listening to music or indulging yourself in your hobby, whether it be writing, drawing or knitting. This may also be the perfect time to pick up a new craft.
Social interaction will take up the rest of your free time. Play cards, eat, share stories, and drink vodka with your fellow passengers. On the train, you'll meet people from different walks of life, from blue-collar workers and soldiers on their way home from a long day at work, to students, businessmen and travellers from all around the world.
On the private Trans-Siberian trains/tour packages you may expect daily onboard activities such as:
Russian language lessons
Lectures about the history and culture of Russia
Dance and music performances
Tea ceremonies and "vodka drinking" classes
Matryoshka-doll painting master classes, etc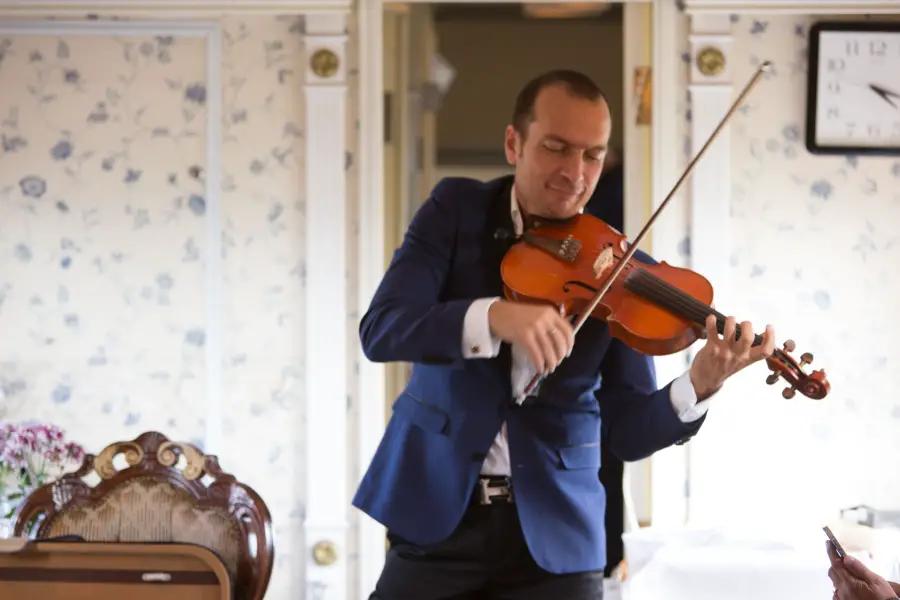 Note: Don't rely too much on electronics for the entire trip. Most carriages should have power outlets in the hallways, but they don't always work. Also, you'll be sharing them with the other passengers in your carriage so access will be limited. 
Extra Travel Tips and Information
Things to Bring
Apart from the obvious essentials, some important things to remember to pack before embarking on your Trans-Siberian journey include:
Snacks – pack items that are instant and won't easily perish, e.g. cup noodles, granola bars, crackers, cheese, coffee, hot chocolate and tea
Cutlery and a mug
Wet wipes and deodorant – to freshen up if there are no showers
Toilet paper – provided on the train but can usually run out
Painkillers
Earplugs and eye-mask – especially if sharing a cabin
Portable charger for electronic devices
Comfortable lounge clothes and slip-on footwear
Backpack – to keep essentials as it is hard to access suitcases constantly
Russian SIM card with internet connection
Books, board games, playing cards, etc.
Russian phrase book or mini-dictionary
Currencies and Money
In general, it is recommended to take a mixture of some cash (USD, Euro or Sterling) and credit/debit cards (for ATM usage) to obtain local currency. When exchanging money, ID is required. We would suggest to only carry minimal amounts of local currency in advance of your arrival in each country as rates will usually be better once there. While credit card acceptance is becoming more common, cash is still the norm in most establishments. On the train, the restaurant carriage accepts cash only. Please note that changing traveller cheques is time-consuming and complicated and only recognised by with the very large banks, so avoid them if possible.
Russia
The Russian currency is called  'Ruble', and they come in denominations of 5000, 1000, 500, 100, 50 and 10 notes. US Dollars and Euros are the best currency for exchange, with the Bureau de Change and ATM machines found in the major cities of Russia such as Moscow, St. Petersburg, Irkutsk and Yekaterinburg. ATMs allow withdrawals in Roubles, Euros or US dollars.
China
Chinese Yuan (CNY), also known as "Renminbi" (RMB), come in denominations of 100, 50, 20, 10, 5 and 1. Exchange rates within China at hotels, banks and ATMs are the same everywhere on any given day, although commission rates may vary. ATMs are plentiful in major Chinese cities.
Mongolia
Mongolia's currency, Mongolian Turgik (MNT) comes in notes of 5, 10, 20, 50, 100, 500, 1000, 5000, 10,000 and 20,000. Changing cash in Ulaanbaatar at exchange booths is straightforward enough and the city has several ATMs. For any trips out of the city, it is best to take the cash you need with you in local currency, although small denomination US dollars in good condition may also be accepted. The Turgik is near impossible to change outside of Mongolia, so make sure to change all remaining currency before leaving the country.
Electrical Outlets & Voltages
The standard voltage of the electrical outlets on the Trans-Siberian trains is 220-230V, and require either a Continental or European plug with two round pins.
Every carriage has at least one or two sockets next to the toilets in the hallways. First class and newer second class carriages also offer individual sockets in each compartment. If you want to charge more than one device at a time, you can use a power strip. Your carriage attendant may also be willing to charge items using the socket in their own compartment, for a small tip of course.
Internet Connection
None of the Trans-Siberian trains offers wifi on board. However, you can get a local SIM with a data plan or a dongle to check your emails and Facebook along the way. 3G coverage is pretty good along the whole Trans-Siberian railway while 4G is available in the vicinity of the major cities.
Buying a local SIM is recommended as they are cheap, easy to acquire and will help keep your international roaming charges down. Many phone stores that sell SIM cards can be found at the airport, near metro stations, in shopping streets or in large shopping centres. The three most common Russian mobile phone operators are MTS, MegaFon and Beeline, though there are many more to choose from. Please note that you will need to show a valid passport or registration certificate when purchasing a SIM at any store.  
Safety
Travelling on the Trans-Siberian railway is perfectly safe, even for families and solo female travellers. After all, it's the way many Russian families and women travelling alone get around. Not only does every carriage have its own conductor who looks after the cleanliness and order, but also every train has a police squad on standby in case anything goes wrong. The trained security is almost as tight as in airports, though still carrying a generally relaxed atmosphere. You just need to use some common sense as you would travelling anywhere else in the world – don't drink too much alcohol, avoid flashing money around in public and don't leave any valuables lying around unattended.
One other main precaution you can take is to lock your cabin door at night. In addition to the normal lock on the compartment doors, there are also security latches which stop the door opening more than an inch or two and can't be released from the outside even with a staff key. We would recommend using both locking devices. Carriage attendants may at times also lock the access doors at the end of each corridor at night to prevent intruders. Moreover, at train stops, only those with a ticket to a particular carriage are allowed to board that carriage.
A safe place for your luggage is also provided – there is a metal box underneath the bottom bunk that can only be accessed by lifting the bunk up. This means that anyone wanting to get to your bags at night would have to physically shift you off your bunk first.
Typically, men and women travel in the same compartments, but on some routes, you can now ask for a ladies-only compartment. If you do happen to find yourself sharing a space with people who make you feel uncomfortable, simply ask your carriage attendant if they can move you to another compartment and they usually will without too much of a problem.
Related posts