Trans-Siberian Railway is one of the best ways to explore Russia's diverse landscapes, culture and people. The railway's main claim to fame is being the longest continuous rail journey on earth at a jaw-dropping 9,288 km in length.
The Trans-Siberian stretches all the way from one end of Russia all the way to the other! For anyone with a love of overland travel, the Trans-Siberian Railway should definitely be on your bucket list.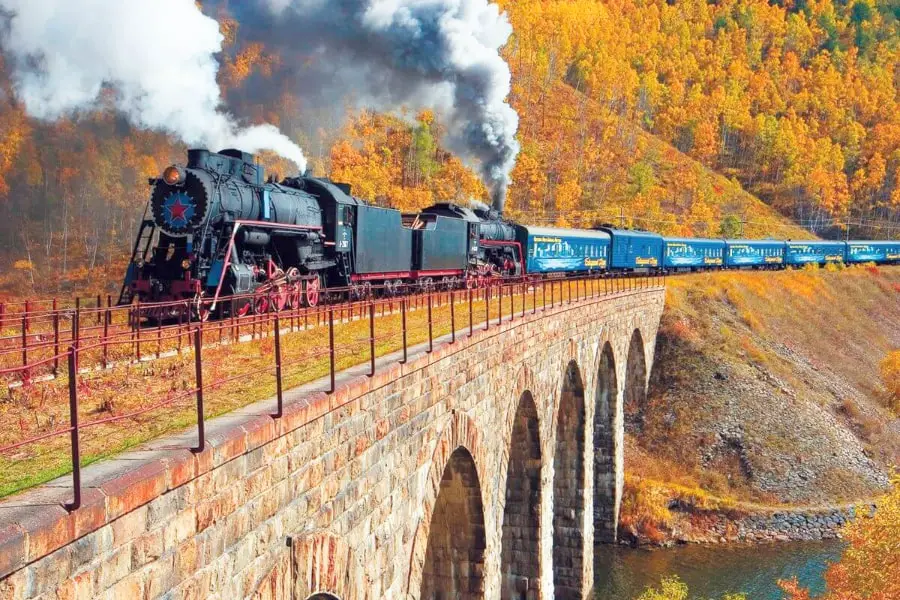 You'll embark on the same epic journey that traders, travellers, dignitaries and adventurers have been taking since 1916. As for the scenery? Well, let's just say it's pretty hard to beat. From the classical grandeur of the great cities to rural fairytale villages, the scenery slowly transforms to reveal the pristine wilderness of the Ural Mountains, the forests of Krasnoyarsk and the awe-inspiring Lake Baikal. The Trans-Siberian is a journey of mammoth proportions and an experience of a lifetime.
For anyone thinking of embarking on a Trans-Siberian Railway tour, we've compiled a list of practical and interesting facts to help you get your travel plans underway.
Fact #1 – The full length of the Trans-Siberian Railway is 9,288 km
The main Trans-Siberian route stretches from the Russian capital of Moscow all the way to Vladivostok, the largest city in Russia's Far East. The entire journey takes about 6 and a half days to complete, traverses through eight time zones, passes through 87 towns and cities and crosses 16 major rivers.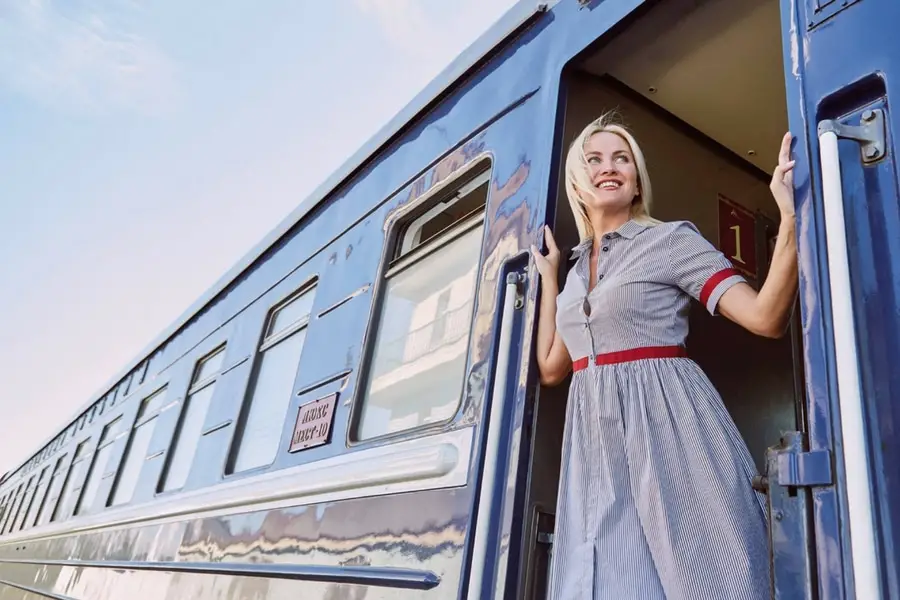 Fact #2 – You don't have to stay on the train the whole time
You don't have to do the entire Trans-Siberian Railway in one sitting. As fascinating as the journey is, sitting on a train for six 6 days straight can test anyone's patience (although there are plenty of train travel enthusiasts who relish it!). It's possible and highly recommended to just travel a particular section of the route, or break up the journey with multi-day stops in various destinations. You can always jump on the next train that passes your stop. However, you'll need to purchase individual tickets for each leg of your journey and they can be bought not earlier than 60 days before departure.
Fact #3 – You can travel on the Trans-Siberian to or from Mongolia or China
There's also a secondary branch of the Trans-Siberian Railway, known as the Trans-Mongolian. Trains heading to China depart Moscow every Tuesday, cross Siberia and then split off from the mainline at Ulan-Ude and head south to Ulaanbaatar and on to Beijing. The 7,621 km Moscow to Beijing journey takes six nights and is particularly interesting to travellers as it offers a contrasting glimpse into the Chinese and Mongolian culture.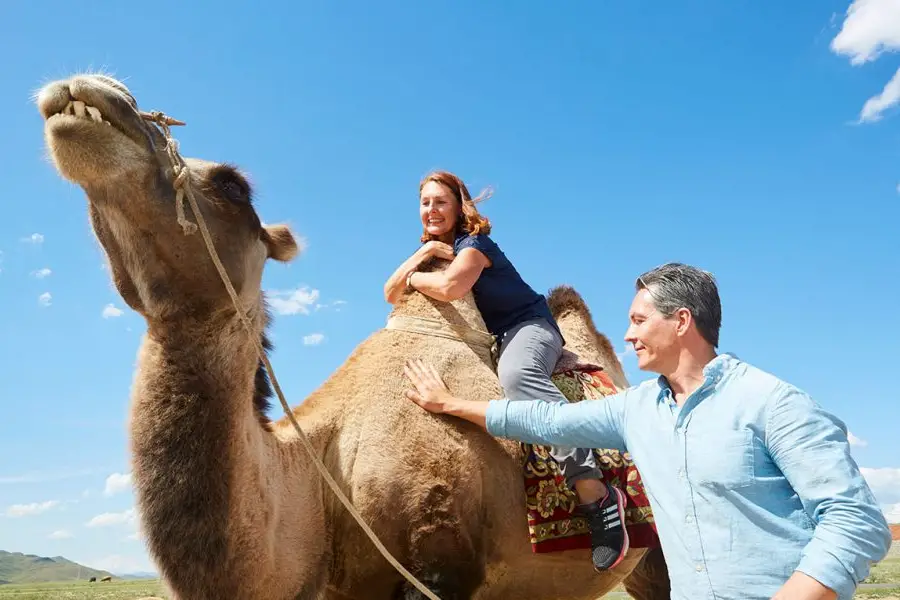 Fact #4 – You can opt for either 1st, 2nd or 3rd class carriages
Most Trans-Siberian trains offer three classes of sleeper service – "spalny vagon" (1st class), "kupe" (2nd class) and "platskartny vagon" (3rd class). First class is the most private – carriages are comfy and roomy with just two berths (fold out sleeper seats) per cabin and 18 berths per carriage. Second class has four comfortable berths per cabin and 36 people to each carriage. Both classes have communal washroom facilities at the end of each carriage. Third class offers open bunks and is a bit too basic for most tourists, often catering for more budget-minded travellers.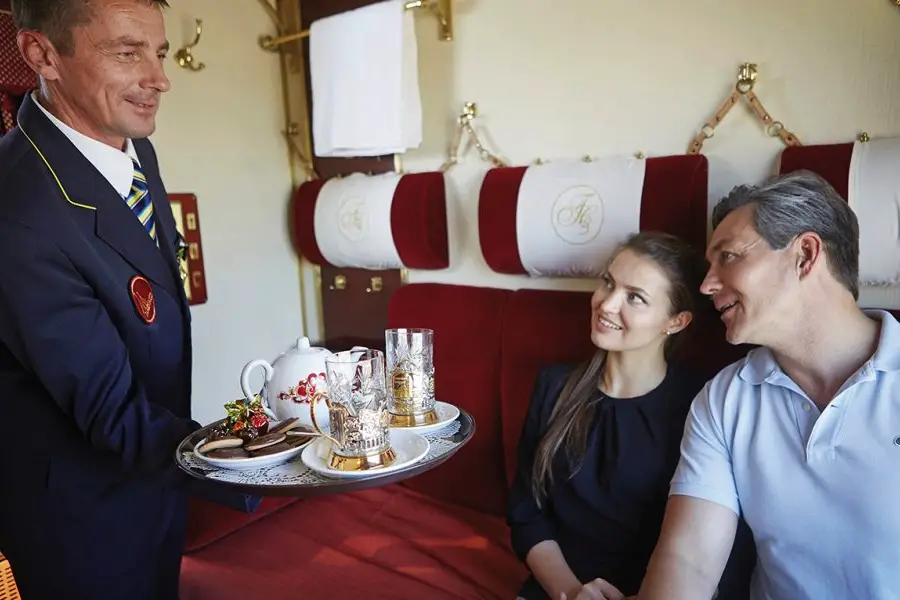 Fact #5 – Travel on the Trans-Siberian is affordable
Considering the vast distances covered, travelling on the Trans-Siberian Railway, is really quite affordable, especially compared to train travel in Europe. As a rough guide, the 6 night trip from Moscow to Beijing in a 2nd class cabin costs around US$ 800. Sure, it might not be as cheap as air travel, but the history, the scenery, the culture and the chance to mingle with travellers from all around the world is absolutely priceless.
Fact #6 – You can travel on the Trans-Siberian all year round
Spring and summer are the most popular seasons for tourists to experience the Trans-Siberian Railway, but the trains run all year round. While the warmer months mean longer daylight hours and a more bustling, sociable atmosphere, travelling between November and April gives you the chance to experience Russia in all its stark, beautiful and enchanting winter splendour. Trains are heated, warm and cosy and as it's not as busy, you won't have to book tickets as far in advance – just don't forget to run up when you get off for a stroll at station stops.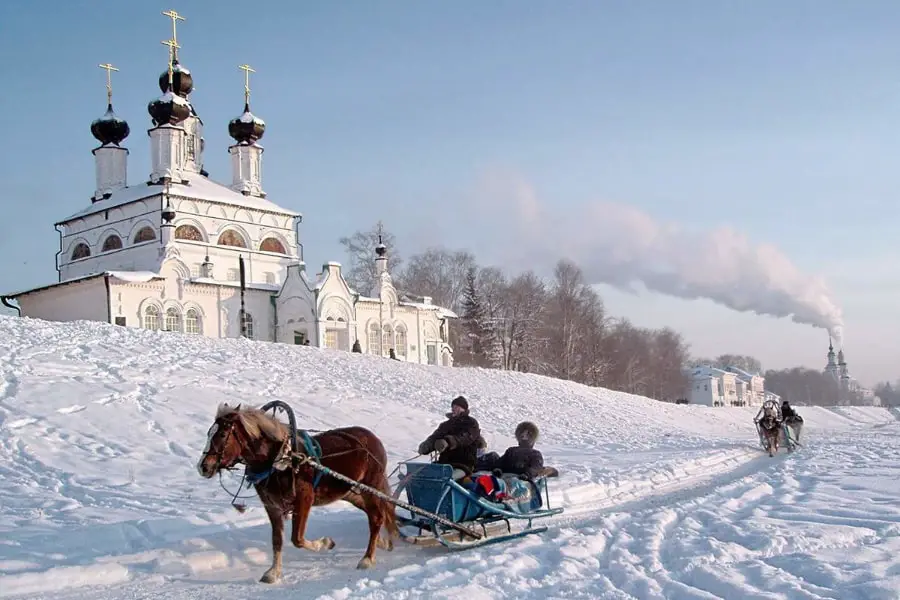 Fact #7 – The train food is surprisingly edible!
Ok, Russian train food doesn't have the best reputation, and while the Trans-Siberian isn't a gourmet adventure, the food served in the dining car is generally quite decent and not expensive. Meals are basic but filling, with light meals running at around 350 roubles (around $12) and main meals at around 480 roubles ($17). Expect Russian style soups, steak, schnitzel or fish with rice, salad or potatoes and of course, good old Russian beer and vodka to wash it down with. You can also hop off during stops to buy cheap snacks from station vendors.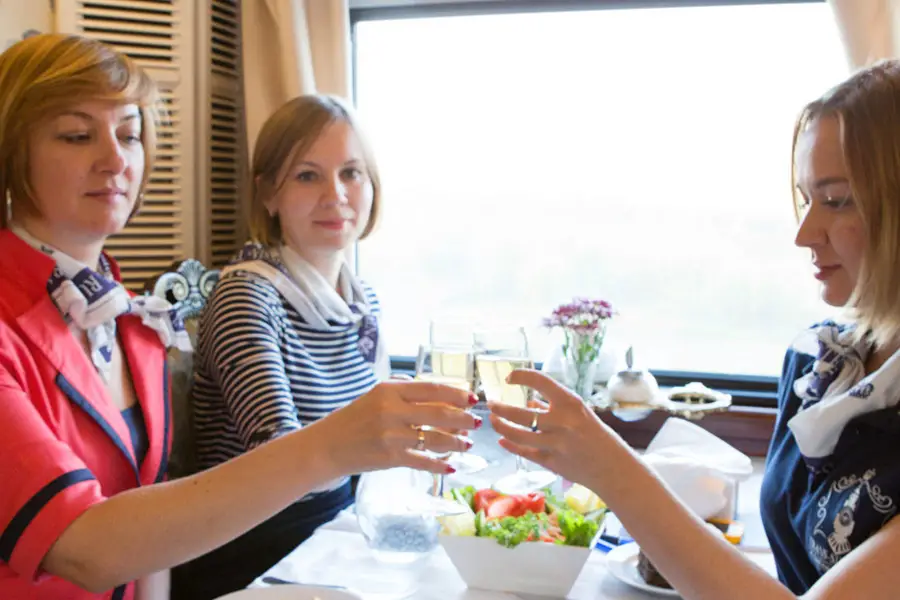 Fact #8 – The Trans-Siberian Railway is safe for travellers
The Trans-Siberian Railway is considered a very safe way to travel. The trains are always full of Russian families on holidays or visiting relatives, and there are plenty of foreign travellers from all around the globe speaking a myriad of languages, so you'll always find people to socialise with if you choose to do so. Just use common sense as you would anywhere else – lock your cabin door at night and don't leave valuables lying around unattended. Usually, men and women travel in the same compartments, but on some routes, you can now ask for a ladies-only compartment.
Fact #9 – The train stops at many of the most impressive destinations in Russia
Travelling on the Trans-Siberian Railway provides you with a wealth of opportunities to visit some of the most famous, unusual and spectacularly beautiful destinations in Russia. Some of the stations themselves are incredibly impressive, from the imposing Soviet behemoth of Novosibirsk station to Sludyanka station near Lake Baikal – the only railway station in the world to be built entirely of marble. Some of the most popular stopping off points for travellers are:
the city of Yekaterinburg with its fascinating Tsarist history
Irkutsk, the main gateway to Lake Baikal
Ulan-Ude, Siberia's frontier bastion of Buddhist Mongol culture
Vladivostok, the getaway for the Kamchatka Peninsula, where you can observe the iconic brown bears in their natural habitat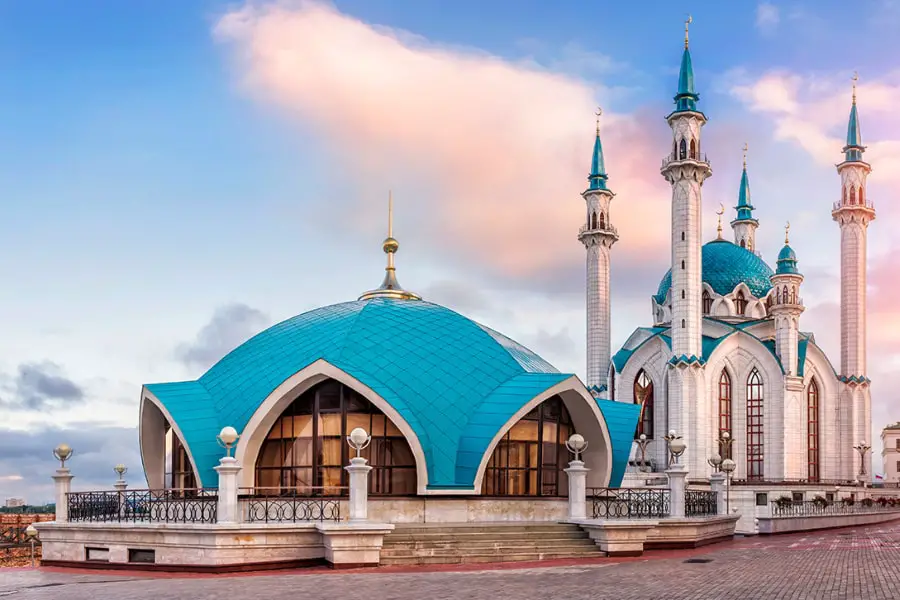 Fact #10 – There are awesomely organised tours of the Trans-Siberian Railway
Want to be part of an adventure of a lifetime? There are many advantages to arranging your Trans-Siberian journey via an organised tour. You'll share a carriage with a group of like-minded individuals (brilliant for solo travellers), and you'll have an experienced English speaking guide on hand to answer your questions and assist you with the language barrier. Guided Trans-Siberian Railway tours usually break up the journey with multi-night stops at interesting destinations and include all transfers, hotel accommodation and excursions. With a tour, you also don't have to worry about booking multiple train tickets for your journey – everything is taken care of, so all you have to do is relax and enjoy the ride!
Related posts