Ice Golf
Experience level
Popularity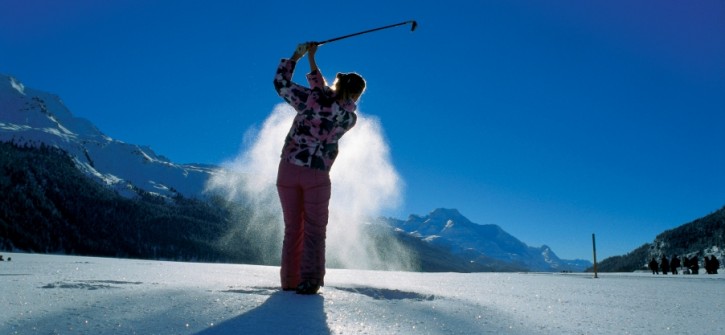 Tee up on one of the world's most unusual golf courses
What's 31,470 square kilometres wide, 636 kilometres long and made out of golfer's dreams? Lake Baikal of course! Frozen over in winter, it transforms into one of the most spectacular ice golf courses on the planet, complete with ice ridges, bumps, cracks, snowdrifts and breathtaking views – the only thing the Irkutsk region's ice golf federation have to do is add the holes. You'll be accompanied by ice golf professionals to coach you on the techniques unique to this extraordinary sport, and depending on your skills and preference you can use Lake Baikal as a driving range or a challenging tournament course.
Which tours should I choose if I want to include ice golfing?

Which months of the year is ice golf available?

What sort of clothing or gear do I need to bring?

Do I need previous golfing experience to enjoy ice golf?
TOURS WHICH INCLUDE
THIS EXPERIENCE
My Custom Tour
Add experiences here to create your own customised tour.